Best Quality Natural Marble Angel Garden Statue Wholesale MOK1-095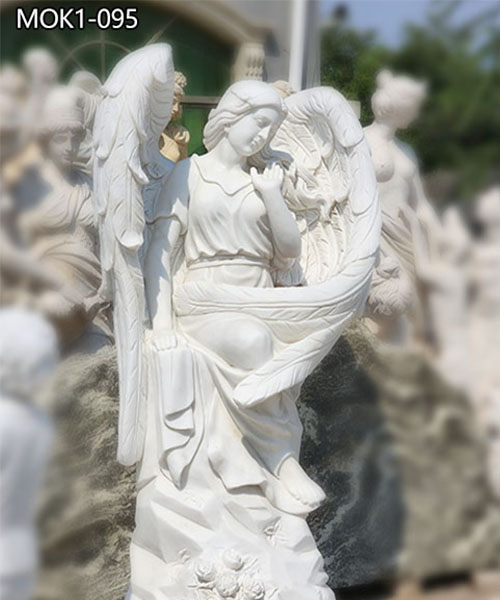 This is a beautiful marble angel statue. It includes a lot of delicate details and expressive look. So it is worthy of people's collection and purchase.
Item No:MOK1–095
Material: Natural Marble
Size: Customized
Finished Time:45 days
Payment:30% deposit,70%balance offer finished
Best Quality Natural Marble Angel Garden Statue Wholesale MOK1-095
Angel Statue Description:
The angel reclines gracefully on a marble block. She leaned to one side and raised one hand slightly, as if to touch her face. Behind her is a pair of big and beautiful wings. On the wings are layers of feathers. Our artists have brought its lightness to perfection. The most amazing thing is her vivid expression. It has a magical charm that people couldn't forget at a glance.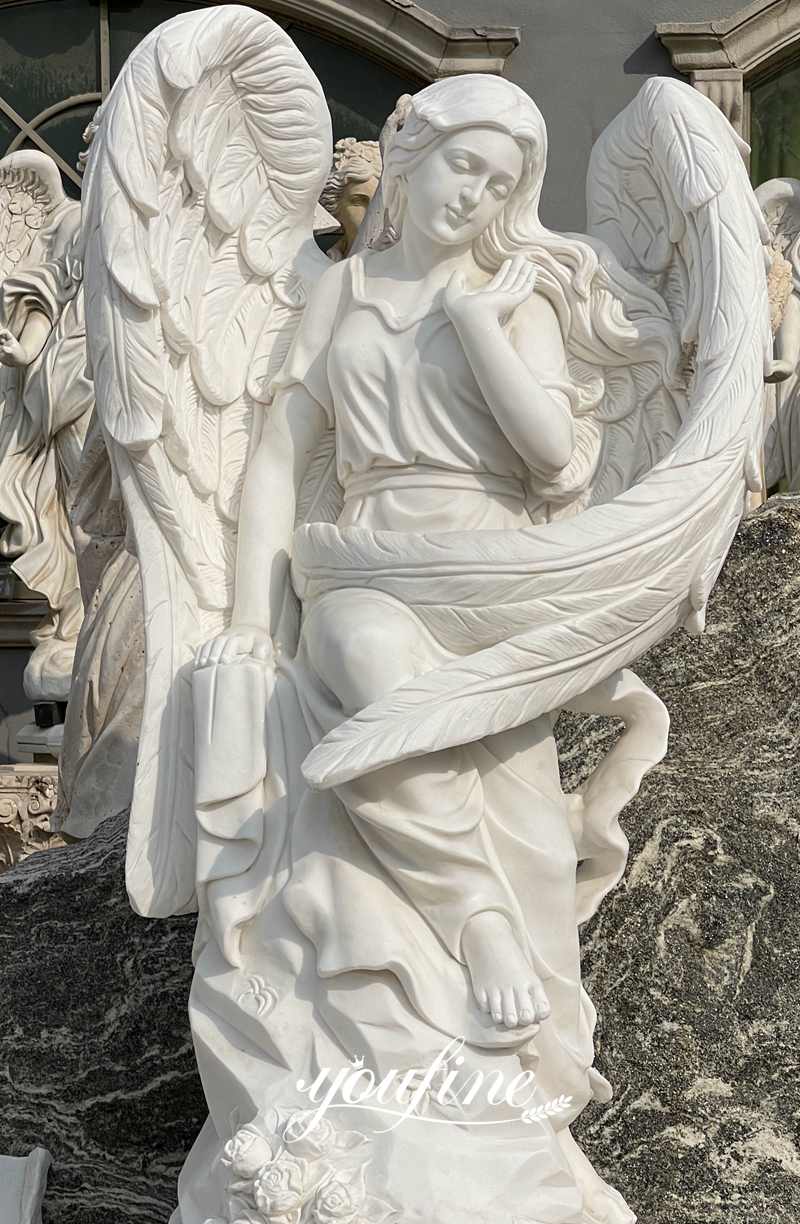 Show Details:
Every marble angel statue carved by YouFine is done with our heart. Our sincerity and responsible attitude could be shown on these angel statues. Look at the delicate and smooth carving lines, as silky as a painter painted with a brush. But at the same time, isn't every marble angel statue a painting by the sculptors?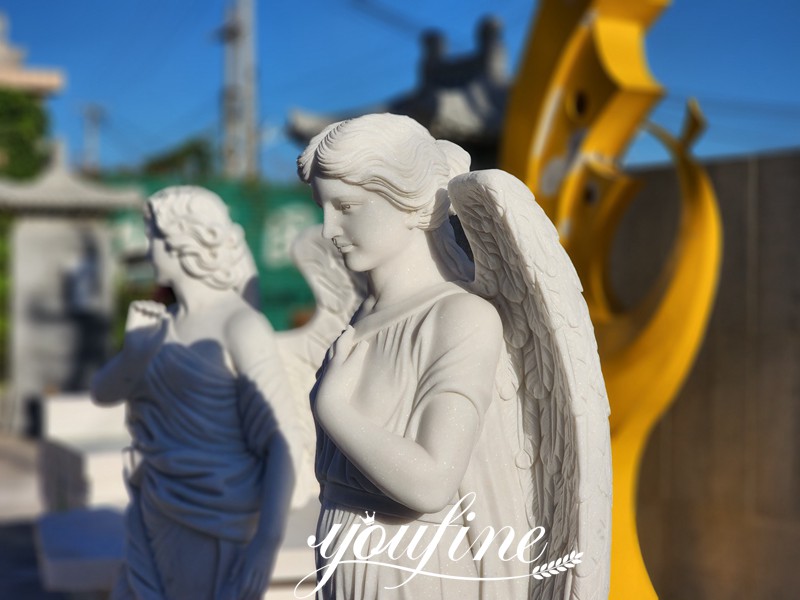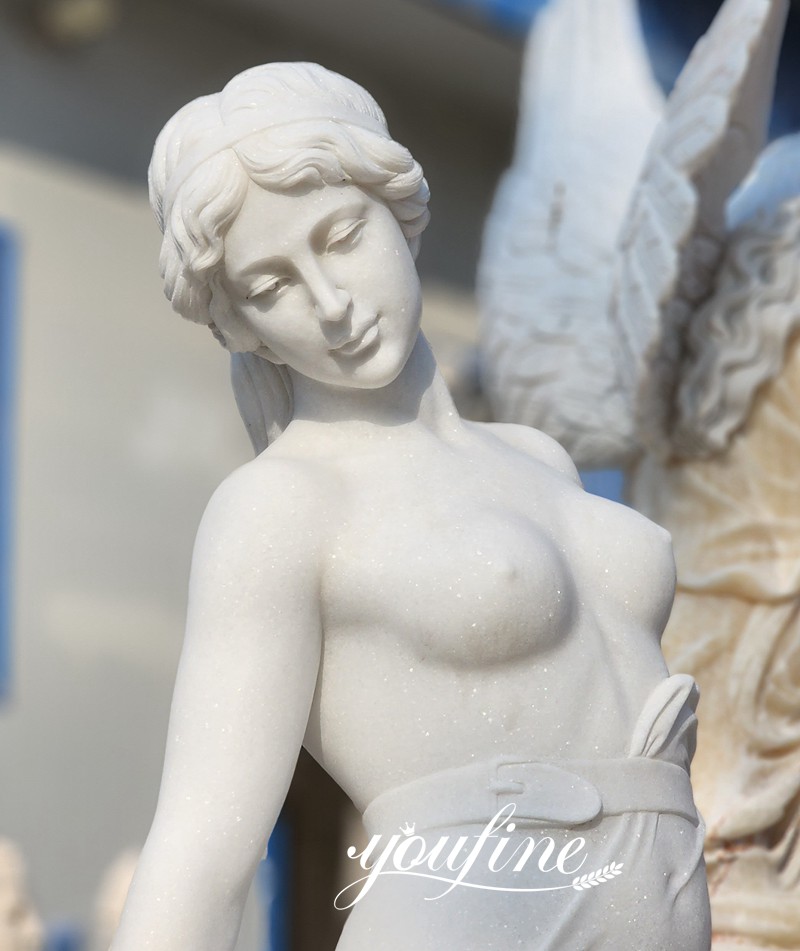 An excellent sculptor is one who could accurately grasp the unique characteristics of each angel figure and portray them on marble. Therefore, we could appreciate each marble female statues that are unique and full of her charm. They have the elegance, intellectuality, softness and gentleness that are exclusive to women, which makes people feel pleased.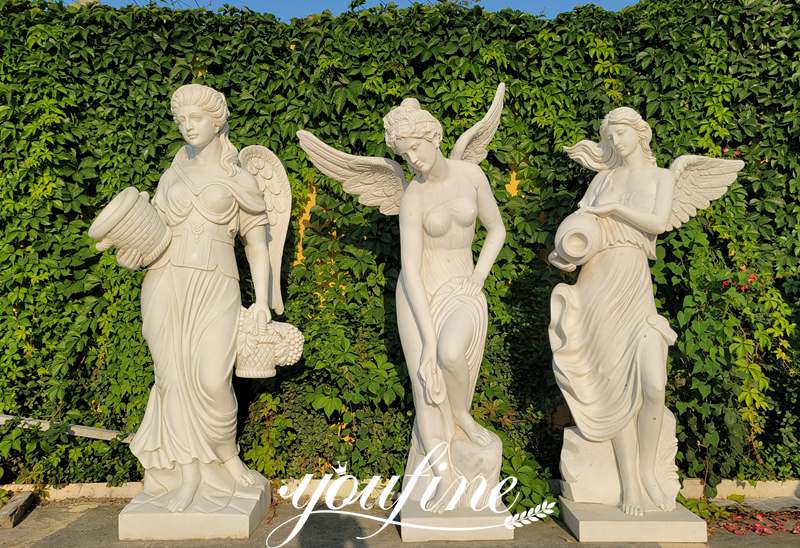 Only by discovering beauty, creating beauty and spreading beauty could the world be more beautiful.
YouFine has more beautiful marble angel sculptures. Contact us to start your romantic journey.
Get Latest Price
If you need the latest price list, please leave us a message here, thank you! We guarantee that your information will not be divulged to third parties and reply to you within 1 hours. Tell us your needs, there will be more favorable prices!