Black Marble Angel Monuments Statues Graveyard Decor Factory Supplier MOKK-970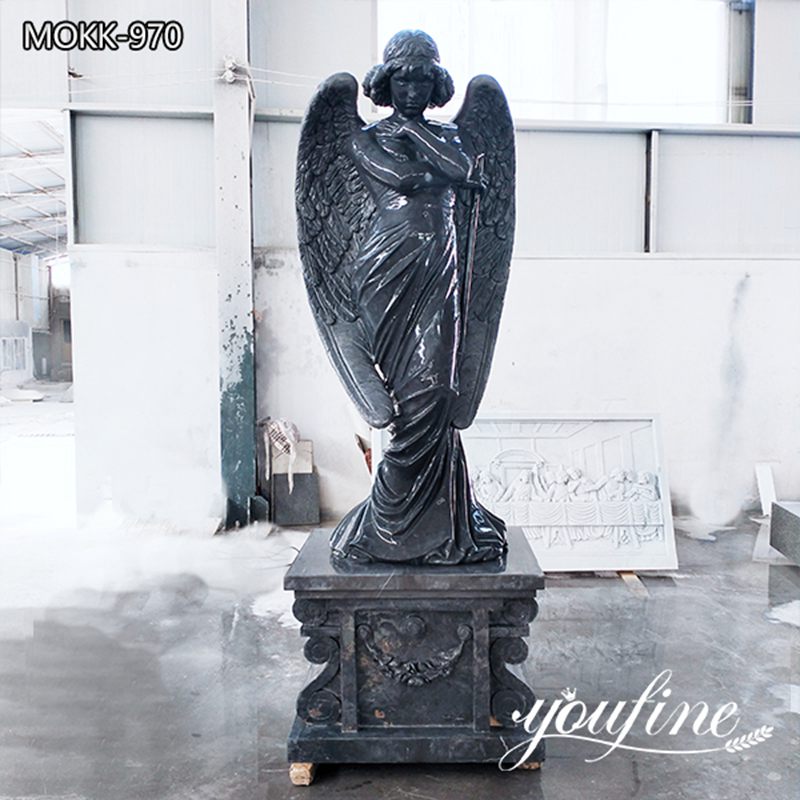 YouFine marble angel monuments statues are loved. YouFine carved this famous angel tombstone out of natural marble. This angel sculpture is perfect to accompany the deceased. If you like this cemetery angel sculpture, please contact us now.
Item No: MOKK-970
Size: Life Size or Customized
Material: Marble
Quality: 100% Quality Insurance
Package: Strong Wooden Crate
Technique: Hand Carved and Polished
Black Marble Angel Monuments Statues Graveyard Decor Factory Supplier MOKK-970

Angel Monuments Statues Introduces:
YouFine marble angel monuments statues are loved. YouFine carved this famous angel tombstone out of natural marble. The exquisite artistic skills of YouFine craftsmen could be clearly seen through the delicate and realistic expressions of the angels. Our artists have given new life to the marble material. In addition, her facial features showed a deep and soft expression of sadness. Also, she holds a trumpet in her right hand, as if ready to blow on the Day of Judgment. Obviously, the facial expressions of this angel sculpture are very realistic. Especially the expression of the angel shows the sadness and pain of the angel in the cemetery. Moreover, her eyes are also sharp, staring angrily into the distance. Of course, angel wings are also very delicate. Therefore, YouFine Angel Sculpture is the best choice for a cemetery.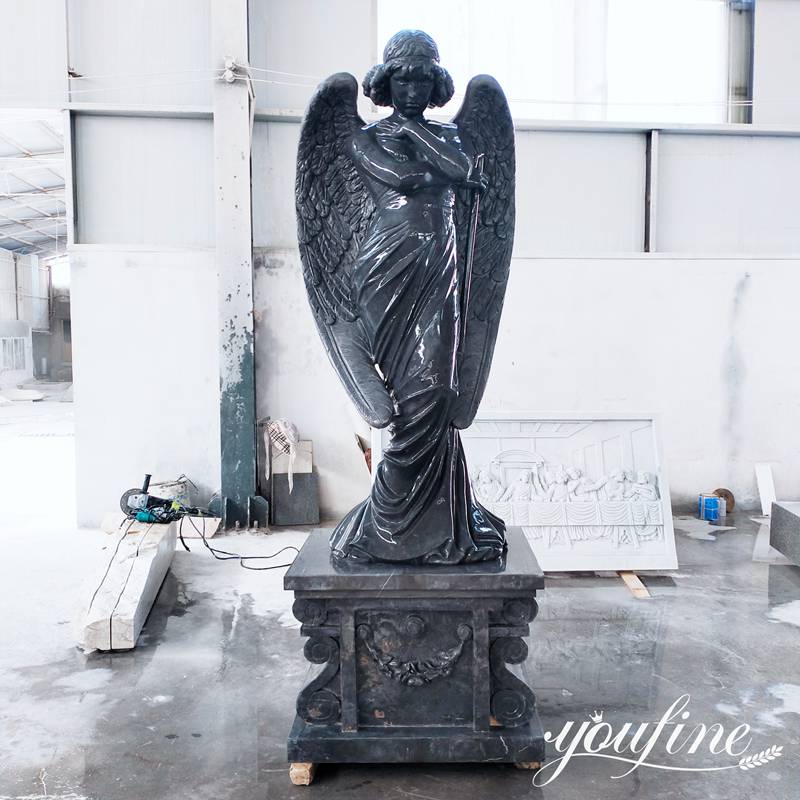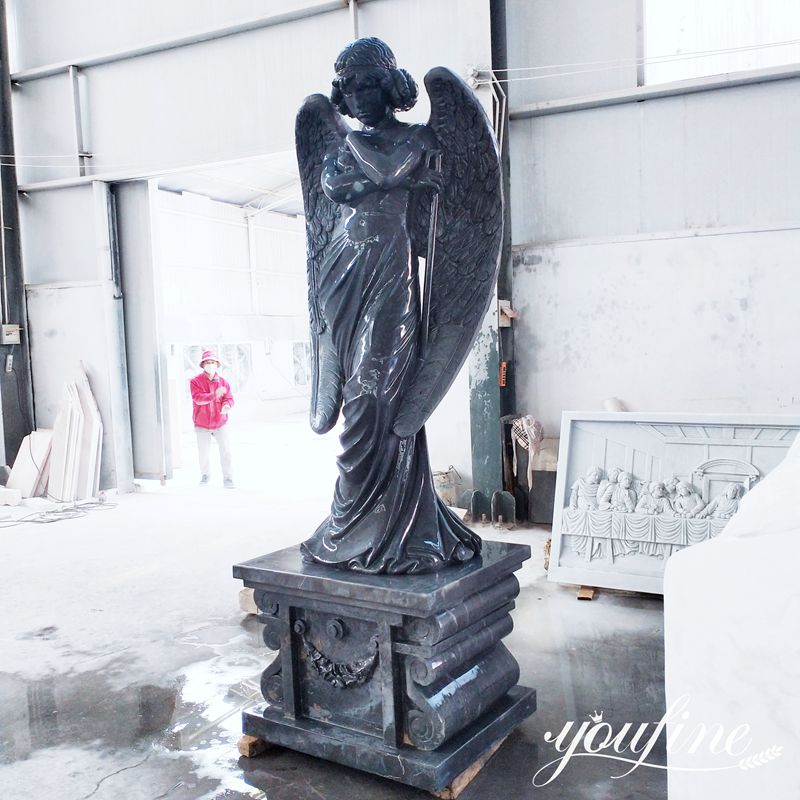 Origin of the Angels of Montevideo:
The Angel of Montevideo or the Angel of Resurrection is a masterpiece of neoclassical religious sculpture. And she was created in marble by Italian artist Giulio Monteverde in 1882. The Angel of Resurrection was commissioned by Francesco Oneto, president of the Bank of France, in memory of a deceased family member. In 1882, this headstone with angel wings guarded the graves of the Oneto family at Staglieno cemetery in Genoa, northern Italy.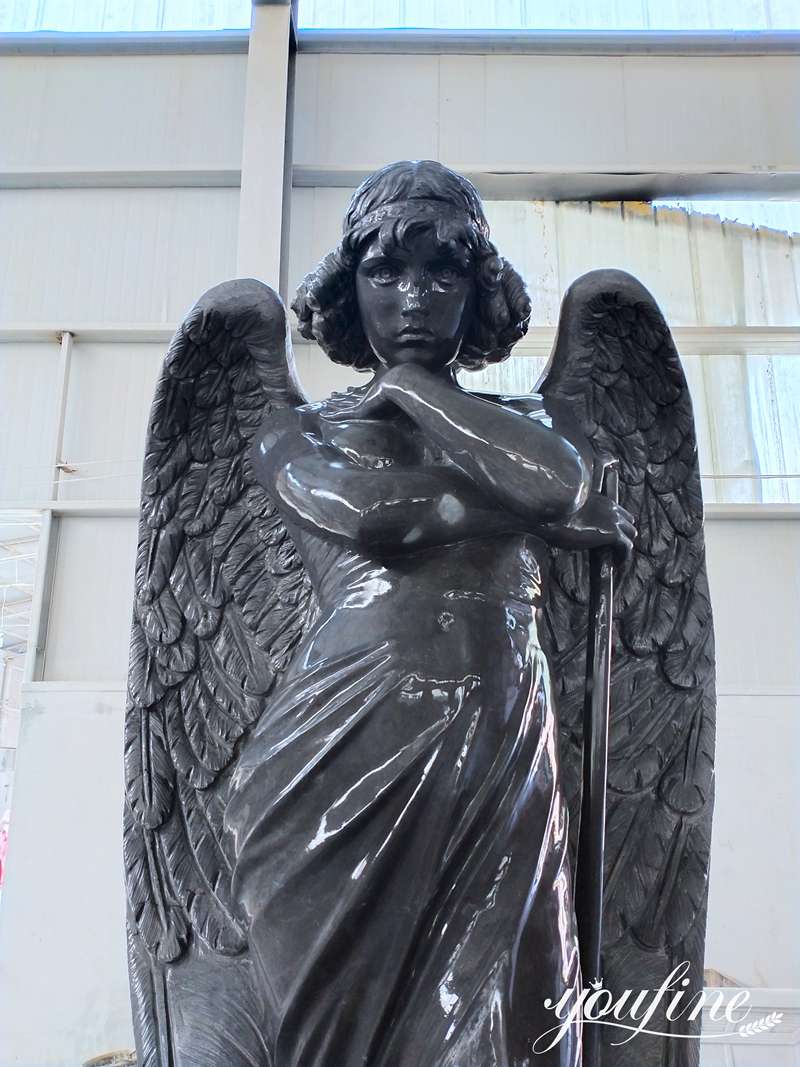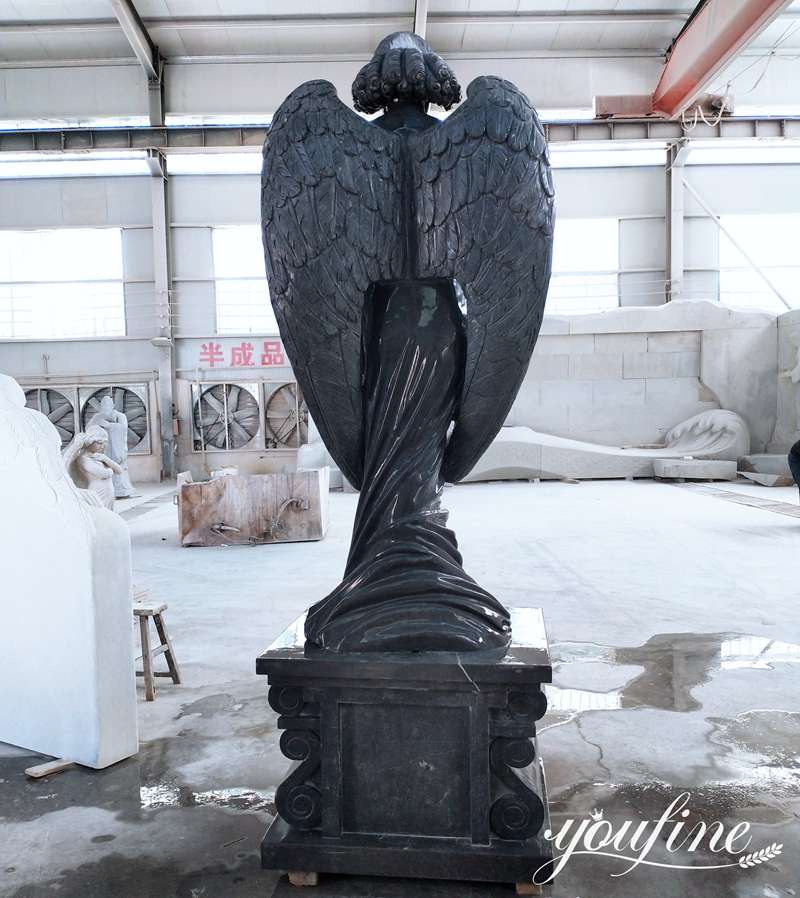 Delicate Carvings by YouFine Artists:
We could clearly see that the Monteverde angel has long wings. And the details of the wings are very rich. Clearly, our artist has completely sculpted the most beautiful and sensual side of this angel. YouFine artists use deep carving techniques, so every detail of the angel is three-dimensional. Our artists have been carving marble for 20 years. There is no doubt that these angels monuments statues would bring more comfort to your family.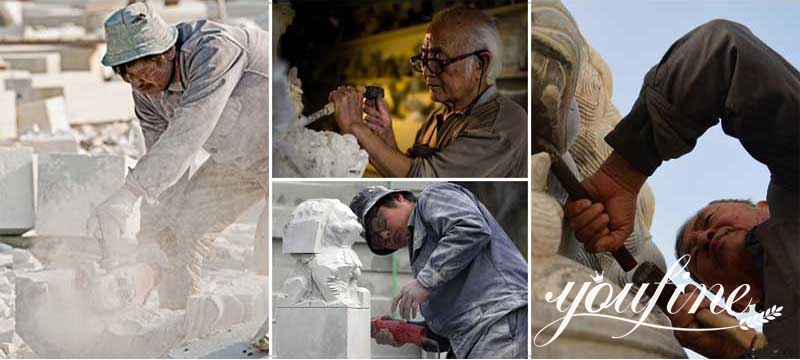 YouFine Has a Wide Range of High-quality Marbles:
YouFine marble angel tombstone headstones would be your best choice. First, we choose high-quality marble to carve each angel statue. Moreover, our angel whole is made of marble raw material. So our graveyard angel tombstone shape is very delicate. Secondly, our marble is all-natural, so the angel sculpture has a long service life.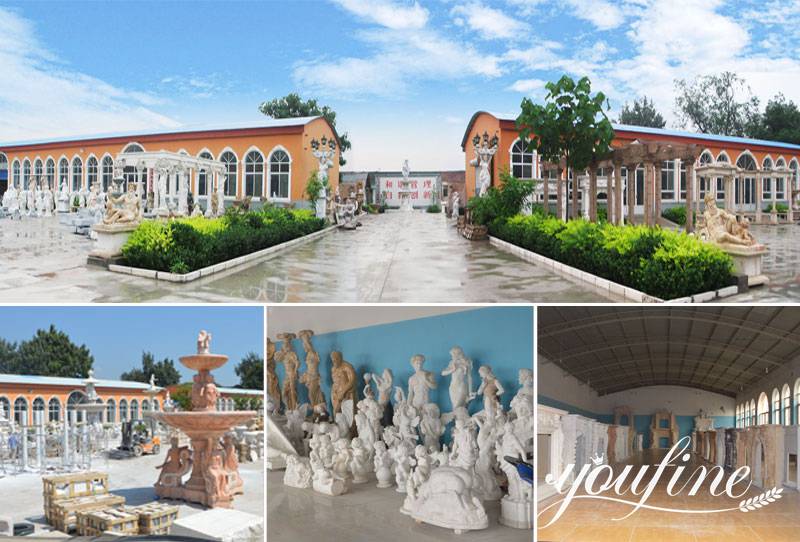 And, the perfect shape of the arms, neck, and head of the YouFine angel sculpture is admired and praised by clients. There is no doubt that YouFine is a professional marble figure carving factory. If you want to buy a fine marble guardian angel headstone, please contact us now. YouFine would provide you with satisfactory service as soon as possible.
Get Latest Price
If you need the latest price list, please leave us a message here, thank you! We guarantee that your information will not be divulged to third parties and reply to you within 1 hours. Tell us your needs, there will be more favorable prices!