Black Marble Statue Angel Headstone for Sale MOKK-755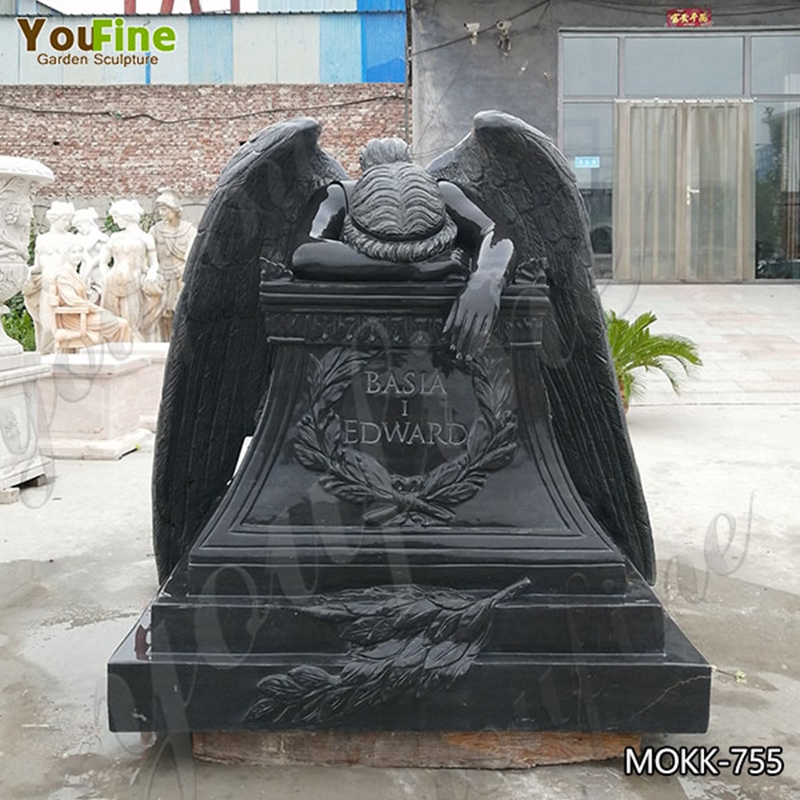 This marble angel tombstone sculpture is beautifully crafted. It is carved by the most qualified craftsmen of YouFine. If you want to buy an angel tombstone sculpture, we would be your best choice.
Item No: MOKK-755
Material: Natural Marble
Color: Black or customized
Technique: Pure Hand Carved
Size: Life Size or Customized
Insurance: Cover all the risk
Packaging: Standard Export Package
Advantage: Factory Direct; Door to Door Delivery
Black Marble Statue Angel Headstone for Sale MOKK-755
Marble Angel Headstone Detail:
Different from the common angel tombstone sculptures in the past, ours is pure black. The girl knelt on the tombstone and lowered her head deeply, showing a deep sense of grief. But at the same time, a pair of large and powerful wings behind her seemed to protect and comfort her. The tombstone is engraved with olive leaves, which represent purity and peace. The tombstone sculpture is very delicate as a whole, and the sculptor's exquisite workmanship could be reflected everywhere.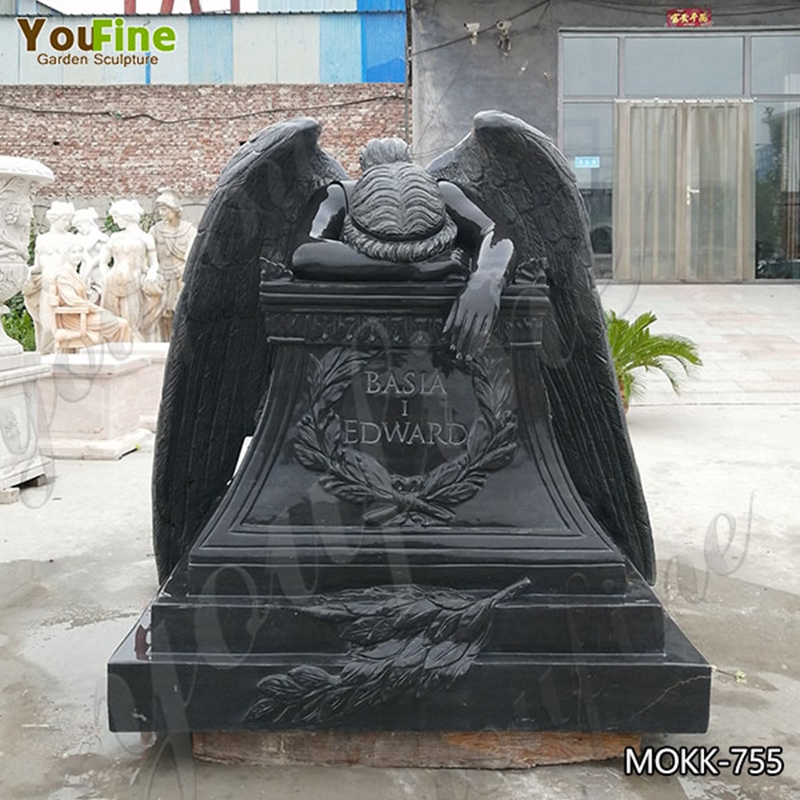 Sculptor Superb Carving Skill:
Identifying the quality of a sculpture could be intuitively observed with the naked eye. Good sculptures have smooth carving marks and a beautiful appearance, and people couldn't help but want to touch and feel them. Our black angel tombstone is also made by our top master. The wings on the angel's back are amazing, the feathers are distinct and soft, and the sense of strength they should have is not lacking at all. Similarly, the angel's hair is also very realistic, stylish, and not rigid. This all reflects the very skilled and professional carving skills of our sculptors.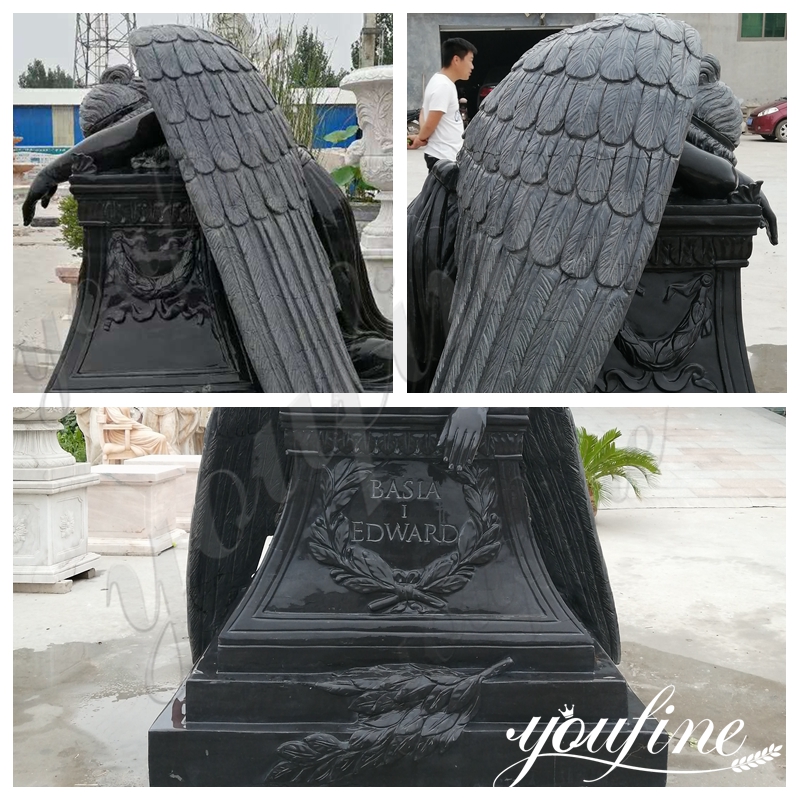 Why Choose YouFine?
We insist on making the best sculptures. All marble sculptures are made of A-grade materials to ensure reliable quality. And we stick to serving customers with heart. Every customer is a one-to-one service, and we strive to provide you with the best solution. In addition, we also have a professional QC team. From ordering to inspection, the whole process is followed up continuously, and the quality of the sculpture is strictly inspected so that customers could rest assured.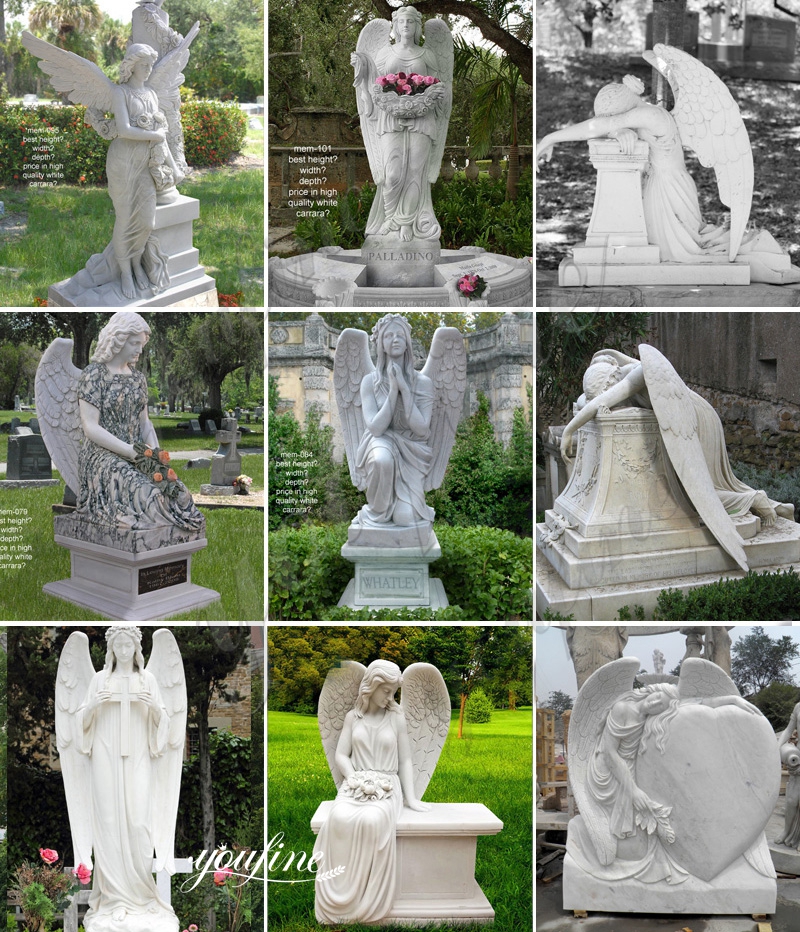 Focus on one thing and stick to it all the time, and do it well to the extreme. This is the experience of many successful people. The same is true for YouFine. We have been making sculptures for almost 40 years. In the past 40 years, we have been precipitating, accumulating, and practicing, step by step, so we have grown into the outstanding YouFine we are today.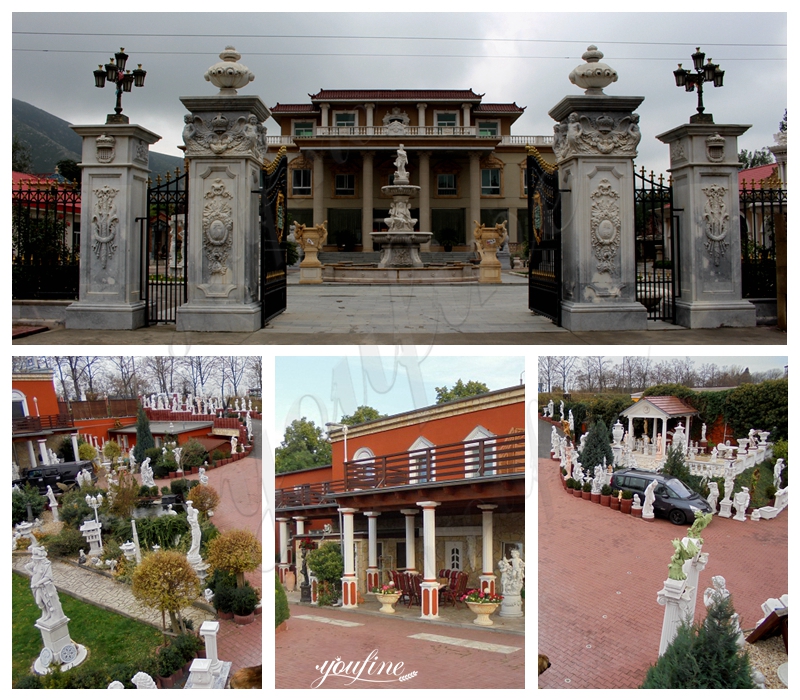 If you choose us, you would be able to experience the professional service provided by the best sculpture supplier in China. You could contact us in the following ways. Looking forward to working with you.
Get Latest Price
If you need the latest price list, please leave us a message here, thank you! We guarantee that your information will not be divulged to third parties and reply to you within 1 hours. Tell us your needs, there will be more favorable prices!