Customized Marble Baby Angel Tombstones Designs MOKK-565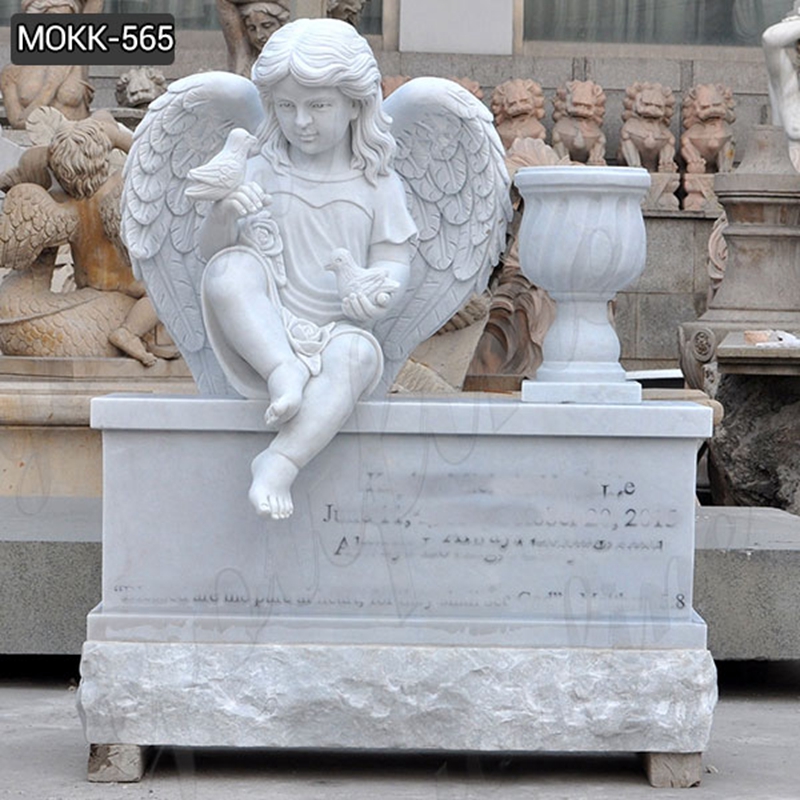 This is a customized marble angel tombstone made by YouFine for our customers. It has very high quality and beautiful design. If you also need to customize, you could contact us.
Item No: MOKK-565
Material: Natural Marble
Advantage: Factory Direct
Service: Customized Service
Color: Customized
Insurance: Cover all the risks
Package: Strong Wooden Case
Customized Marble Baby Angel Tombstones Designs MOKK-565
The Details of Angel Tombstone:
This custom marble baby angel headstone statue is white. The little baby angel is sitting on the tombstone table, with one leg halfway over the other. He raises one hand slightly higher. In his hand, is a cute bird. The angel is watching it silently, forming a harmonious picture. He also has a bird in his other hand. The artist subtly expresses the innocence and playfulness of children through the interaction of birds and angels.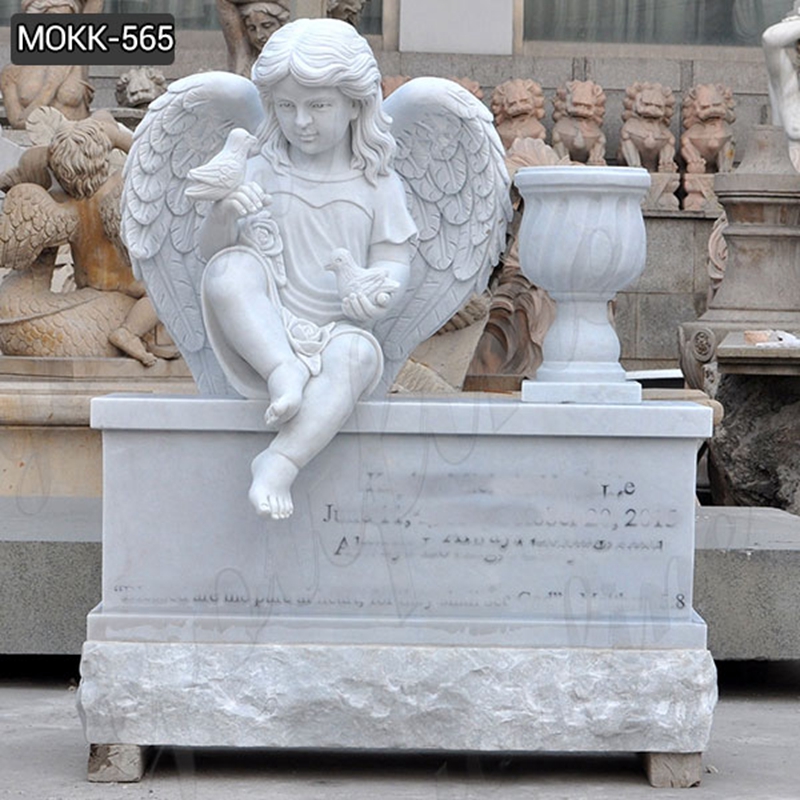 Our Custom Service:
Tombstones are personalized and irreplaceable, so many customers would choose custom tombstones. We provide customized services and strive to create a unique tombstone for each client.
Regarding customization, we offer two ways. First, customers could provide us with their desired design styles, colors, sizes, and other information, and we would make an angel tombstone for them. Second, customers could speak their minds, and our designers would design it for you. After the customers confirm that it is correct, then we would make it for them.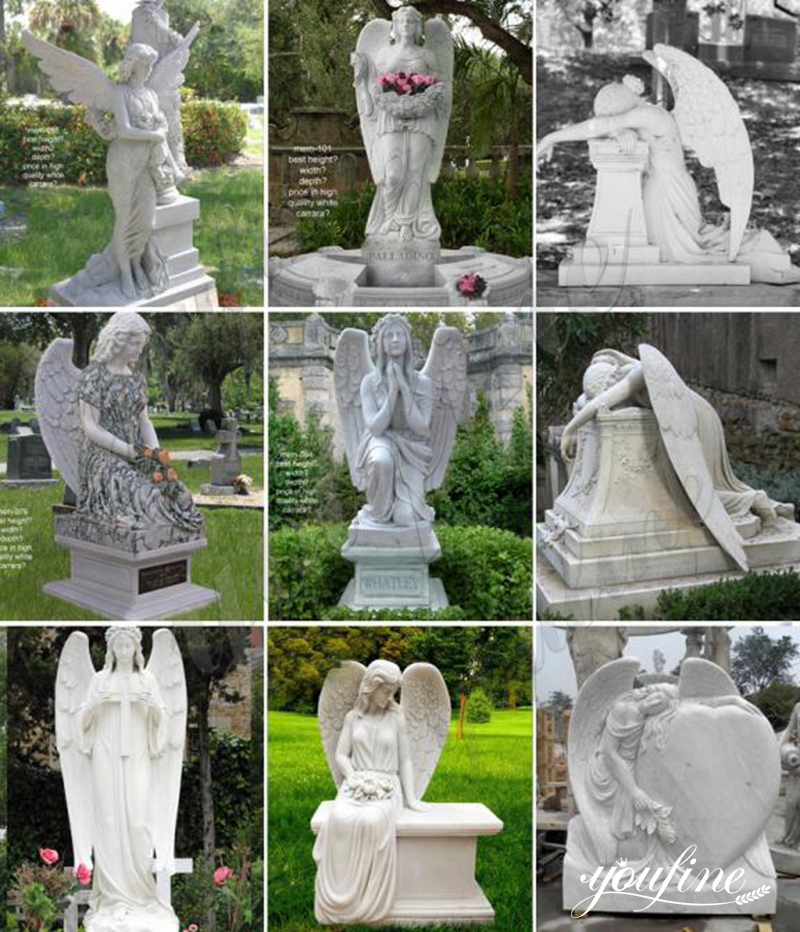 The Advantage of YouFine:
We pay great attention to the quality of tombstones and use grade A marble raw materials. And our carving artists have nearly 30 years of carving experience. They are very skilled and professional in tombstone carving. We also have a strong QC team, who are mainly responsible for following up on various affairs, inspecting and supervising each stage.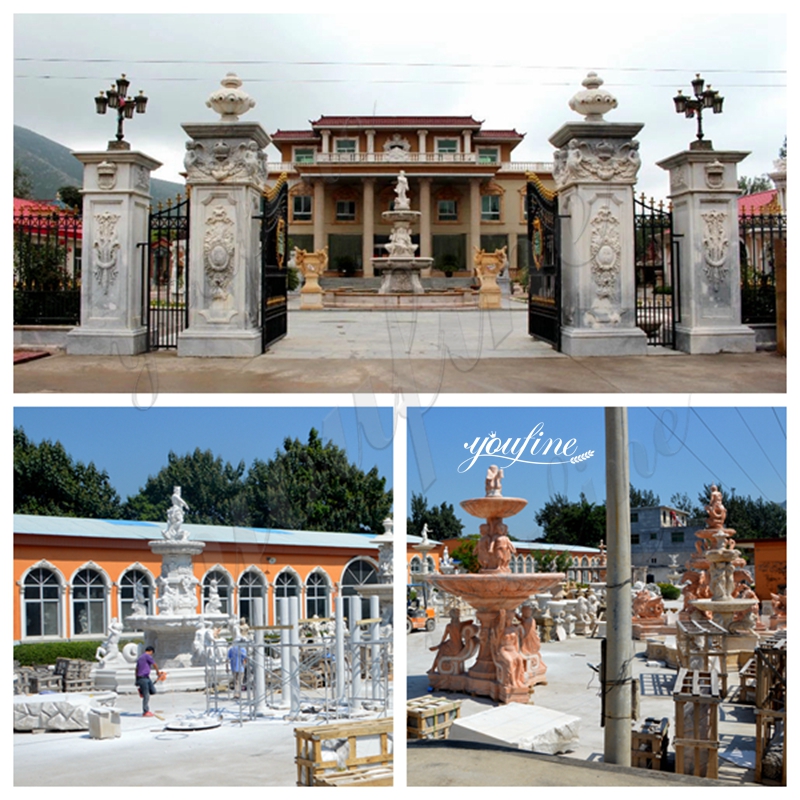 YouFine has been engaged in marble tombstone for 39 years, and have produced a lot of baby angel tombstones. We have always adhered to the concept of making good quality sculptures and treating customers with heart. And we have come to today step by step. Now the factory is developing better and better, and more and more customers recognize our brand, believe in our tombstone's quality, and choose our products.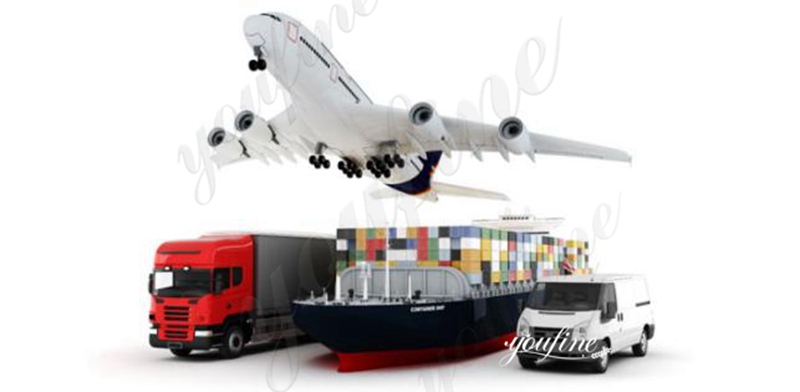 If you choose us, you would be able to enjoy the high-quality services we provide. So, if you like our marble baby angel tombstone, or would like to customize a unique design, please feel free to contact us. we would reply to you as soon as possible.
Get Latest Price
If you need the latest price list, please leave us a message here, thank you! We guarantee that your information will not be divulged to third parties and reply to you within 1 hours. Tell us your needs, there will be more favorable prices!