Delicate Praying Cherub Statue Marble Sculpture Garden Decor MOK1-104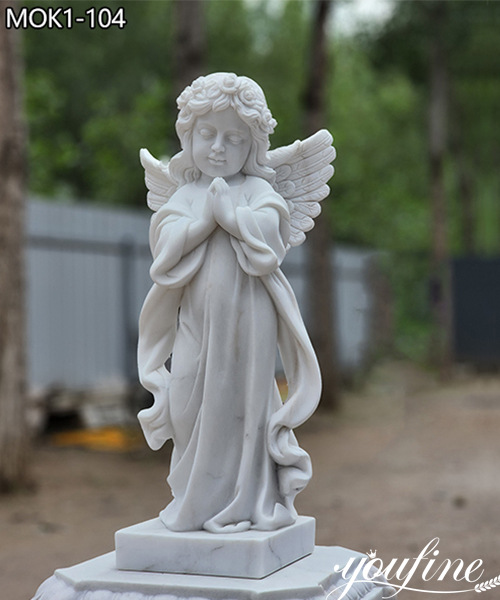 Delicate and elegant, the contemplative cherub angel statue has a serene temperament and beautiful design. It would bring a warm and comfortable feel and style to the place you decorate.
Item No: MOK1-104
Material: Natural Marble
Size: Customized
Finished Time: 45 days
Usage: For Art/Collection/Garden/Plaza
Packaging: Standard Export Package
Delicate Praying Cherub Statue Marble Sculpture Garden Decor MOK1-104
Praying Cherub Description:
This is a beautiful marble cherub praying sculpture. You could feel her soft inner world through vision. Your spirit would soar with the promise of hope written on this contemplative little angel statue. With feathered angel wings and an elegant and charming little girl, this inspiring praying cherub statue is based on a timeless belief in the beauty of life. Our prayer cherub sculptures are carved from high-quality marble to accentuate every delightful angel detail.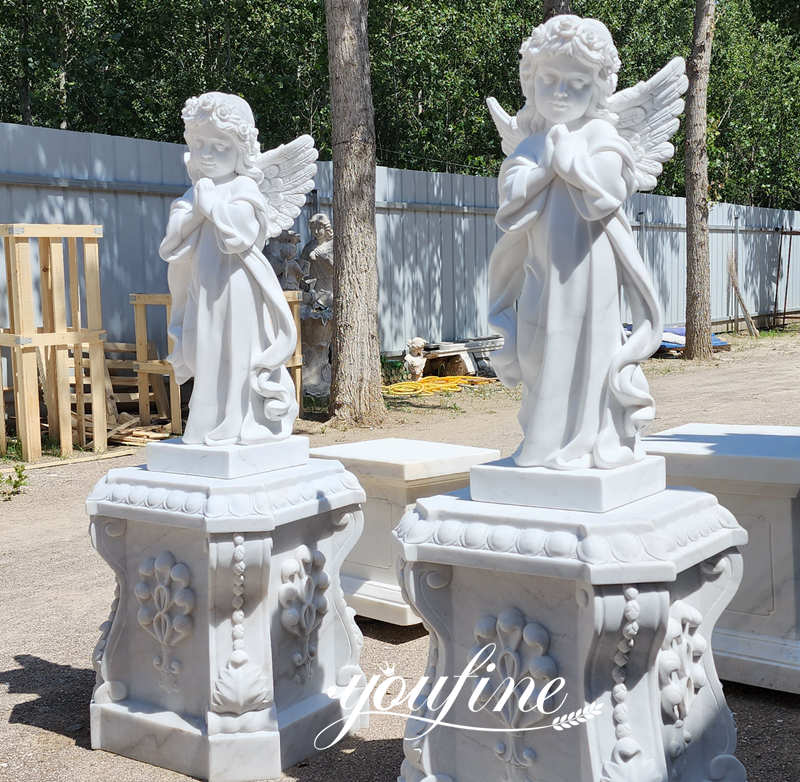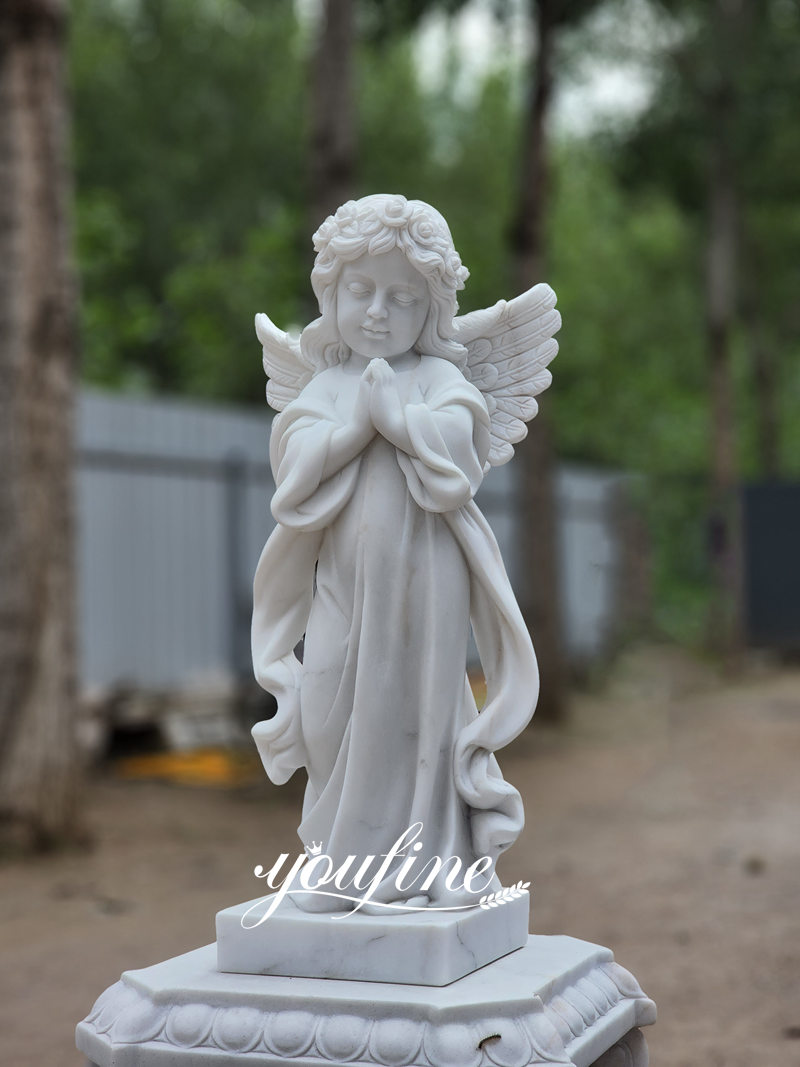 The Main Features of YouFine:
1. We use 100% natural marble as raw material. The pure and lovely nature of the prayer cherub is displayed through marble.
2. A variety of styles, combinations and matching. We could design a single cherub praying statue for you, or we could carve a group of cherub statues for you. Any combination is possible.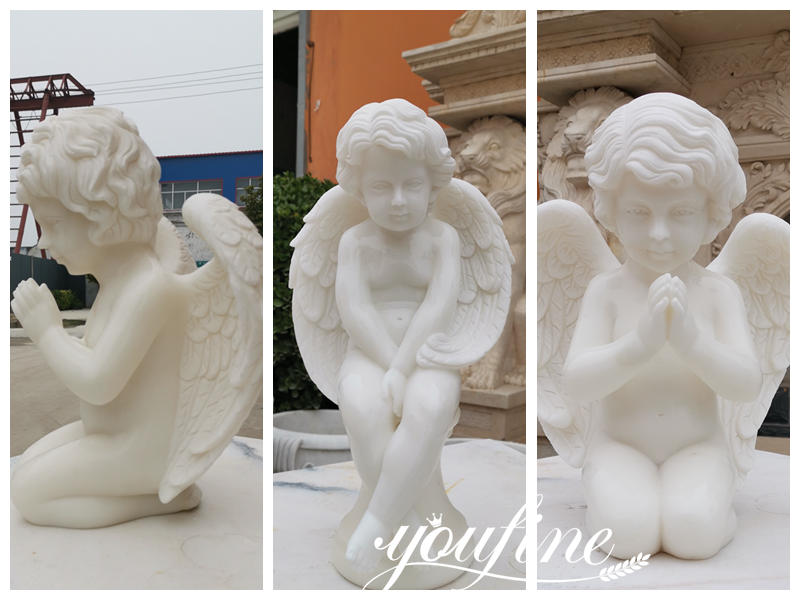 3. Support real-person customization service. In addition to some classic angel statues, we could also carve real angel statues for you. All you need to provide a photo.
4. Purchase full insurance to protect the rights and interests of customers. Any marble statue purchased at YouFine would be covered with full insurance. Do our best to protect the rights and interests of every customer, so that customers feel our integrity.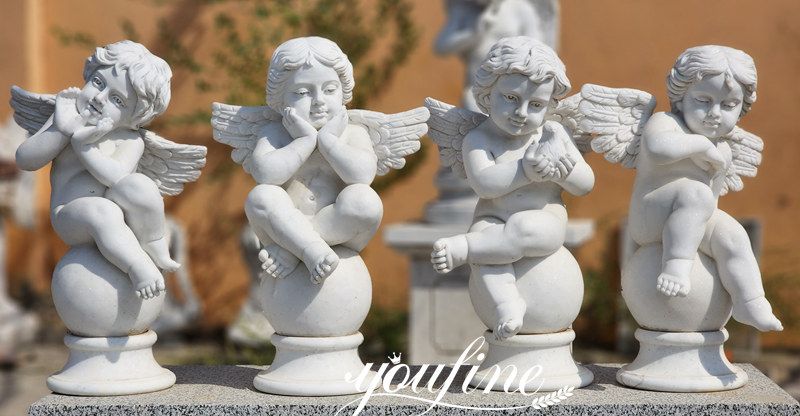 Other Cherub Prayer Statues Display:
Here we present you with other styles of marble cherub statues. Every design is unique. Moreover, each little angel statue retains innocence and lively and lovely vitality. I believe our little angels would bring you countless joys and make you happy every day.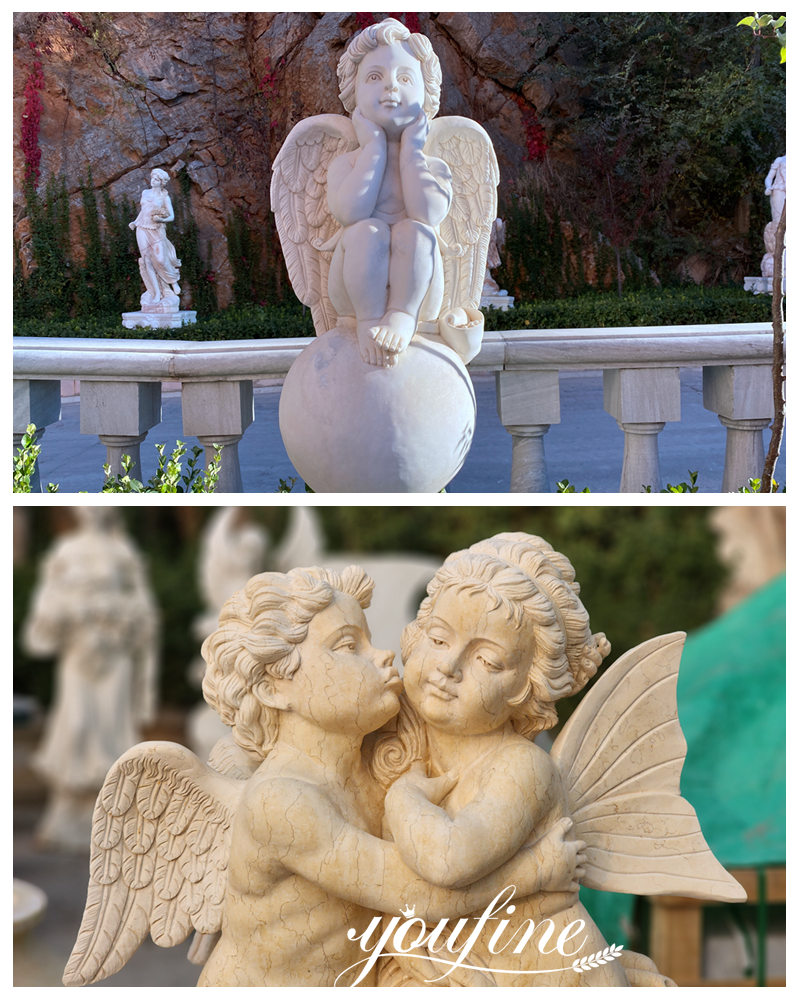 Feel free to contact us to enjoy more lovely praying cherub angel statues. Mini romantic sculptural artworks are waiting for you to explore.
Get Latest Price
If you need the latest price list, please leave us a message here, thank you! We guarantee that your information will not be divulged to third parties and reply to you within 1 hours. Tell us your needs, there will be more favorable prices!