Marble Mercury Riding Pegasus Statue for Garden Decor supplier MOKK-223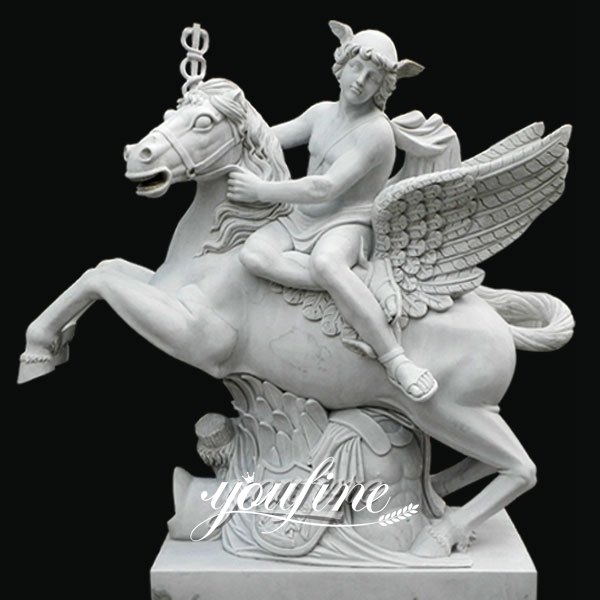 This famous marble statue of an angel is historically significant in Western mythology. When this horse with huge wings hits the ground with its hooves, it symbolizes the arrival of good luck, hope and beauty. We can customize it for you, please feel free to contact us.
Item No: MOKK-223
Size: Life Size or Customized Size
Style: Western Style
Material: Marble
Package: Strong Wooden Case
Service: Customize Acceptable
Marble Mercury Riding Pegasus Statue for Garden Decor supplier MOKK-223
The Story of the Marble Mercury riding Pegasus Statue:
Our marble Mercury riding Pegasus statue. The two-winged horse, named Pegasus, is one of the most famous fantastical creatures of Greek mythology. It is said to be able to spread its wings and soar in the vast expanse of the stars. When it pounds the ground with its hooves, there are clear springs that symbolize good fortune, hope, and beauty springing forth. Sitting on Pegasus was King Louis XIV of France. Louis XIV repented of his blind war before the gods. The gods admired Louis XIV's courage and boldness and gave him the title of God of War by giving him Pegasus as the amount.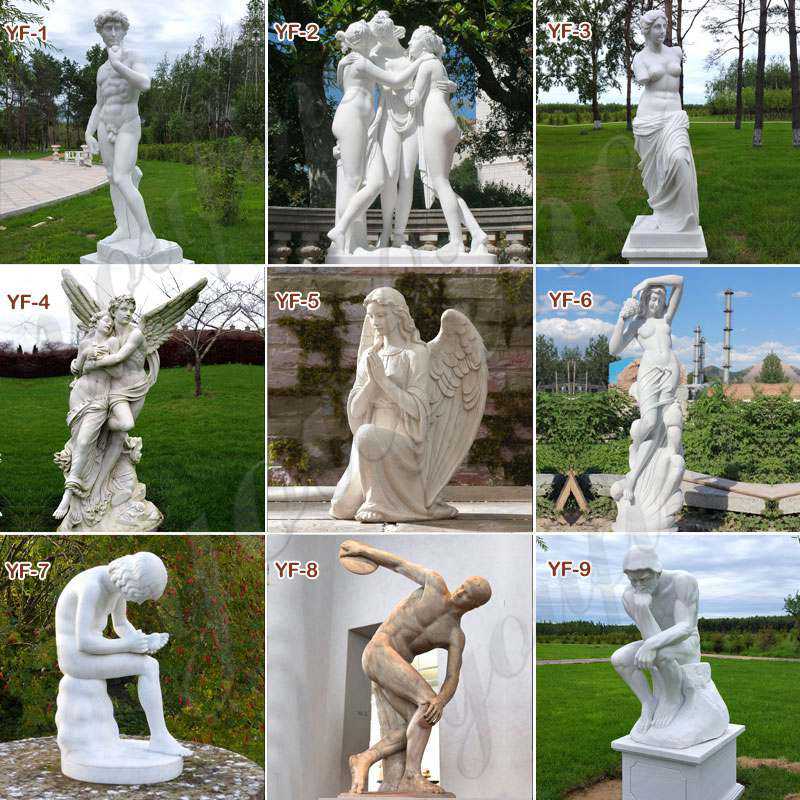 The Advantage of Our Factory:
As a marble factory with over 35 years of experience in carving, we can provide you with a range of Marble Mercury Riding Pegasus statues. We are customer-focused. Possess ethical business practices and the ability to fulfill large orders. We have earned a commendable place in this field. As a quality-oriented organization and a reputed company in the field, the quality of the statues we offer will never be compromised.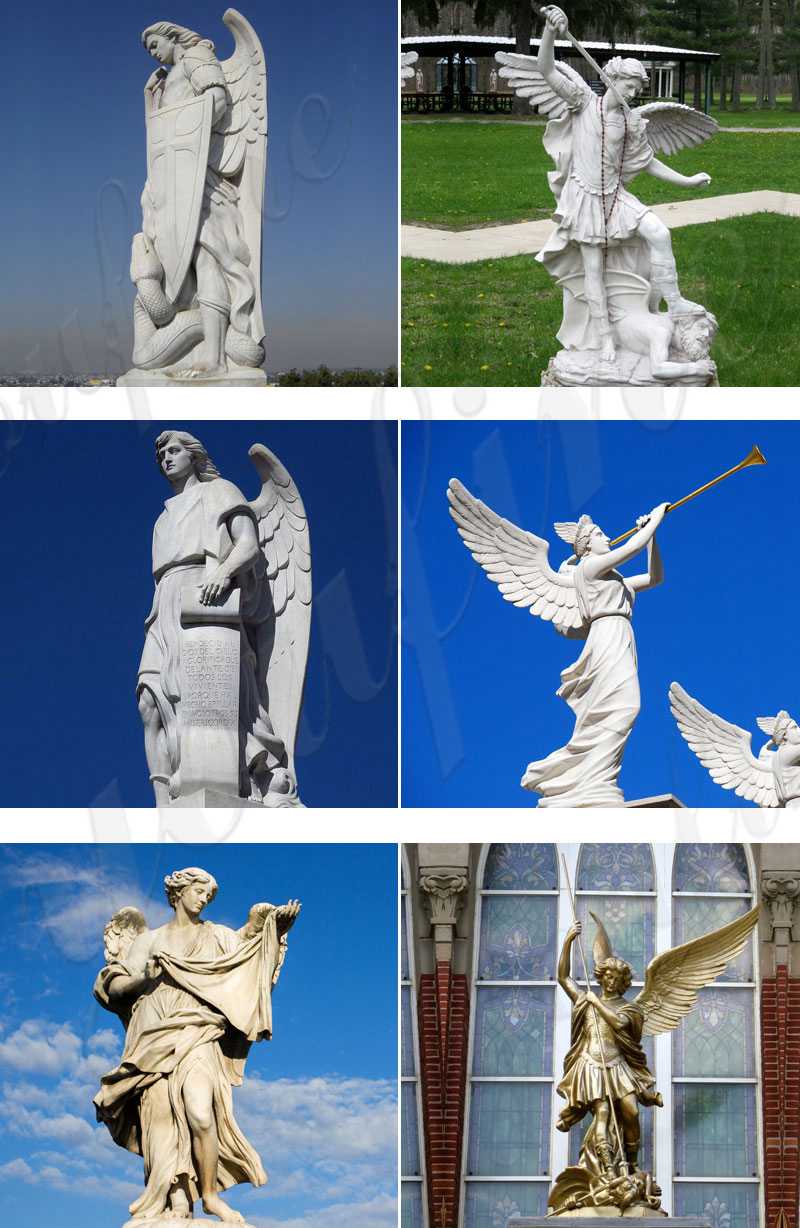 Our experienced marble craftsmen began to learn marble carving at a young age, they are very familiar with the various techniques of marble carving. As a result, this garden marble statue can be completely reproduced. We guarantee that all the carved details are hand-carved by our professional marble masters to ensure the perfect production of all the details.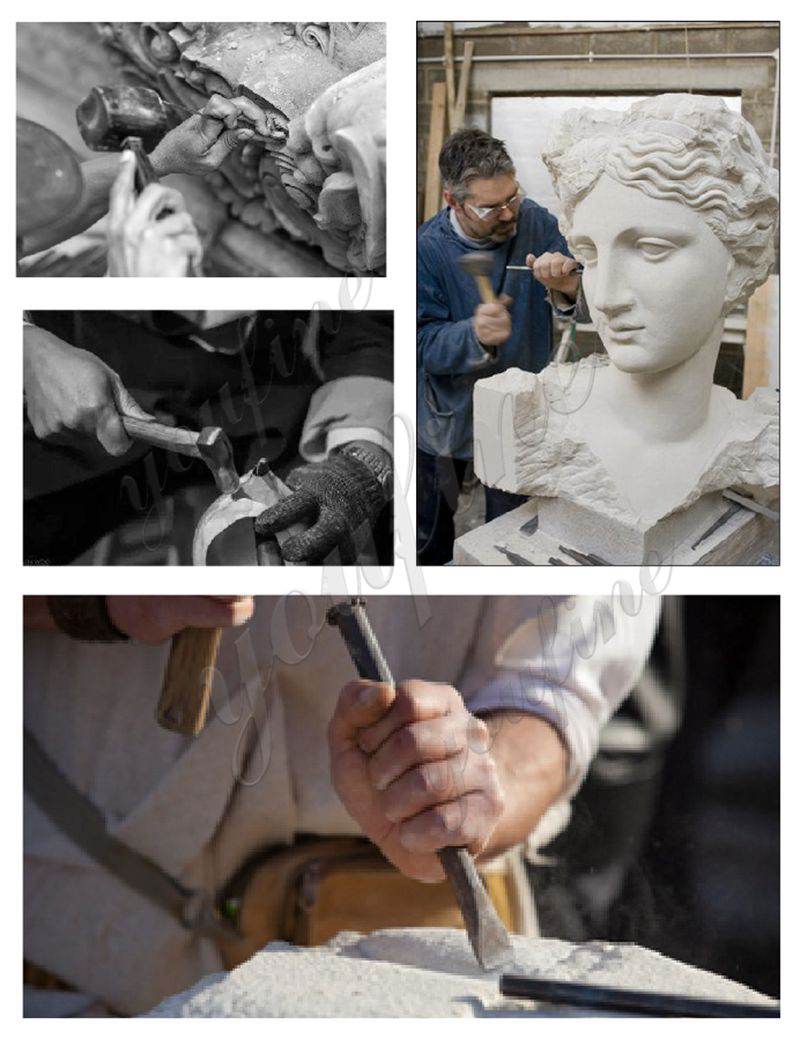 You Fine Art Sculpture is a company based on sculpture. With art as our roots, we use the traditions of Chinese culture to approach the bronze sculptures of Western writing. Showcasing the charm of European art and its unique style. We are innovative and pursue excellence. A strong customer-focused approach. We are always at the forefront of the booming sculpture industry. we can provide you with a series of sculptures.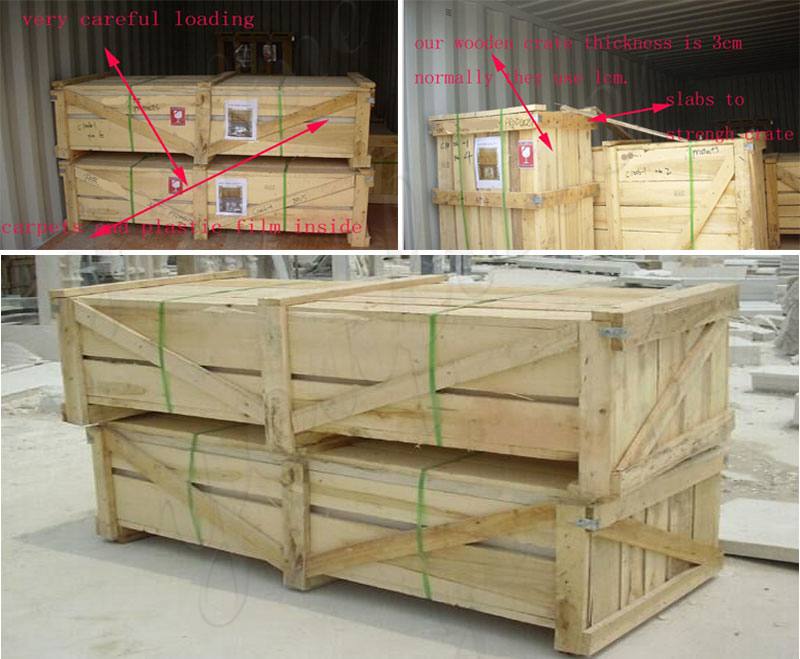 Get Latest Price
If you need the latest price list, please leave us a message here, thank you! We guarantee that your information will not be divulged to third parties and reply to you within 1 hours. Tell us your needs, there will be more favorable prices!