High Quality Outdoor Marble Praying Angel Statues for Sale MOK1-062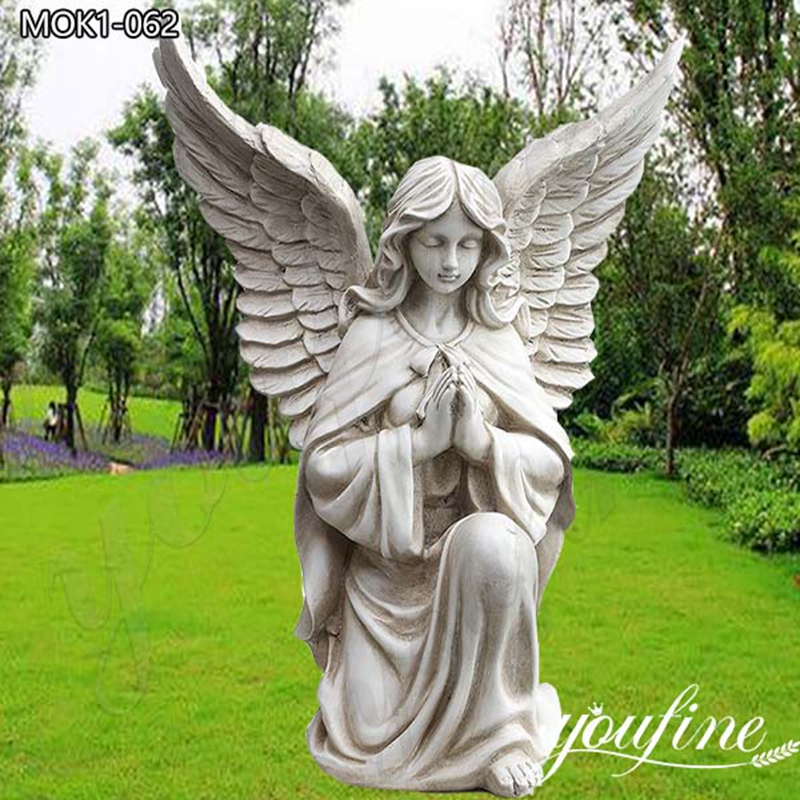 This marble praying angel is made of high-quality white marble, so its quality is guaranteed. We also have many angel sculptures, welcome to contact us for more information.
Item No: MOK1-062
Material: Natural Marble
Technique: Pure Hand Carved
Size: Life Size or Customized
Insurance: Cover all the risk
Packaging: Standard Export Package
Usage: For Art/Collection/Garden/Plaza
Advantage: Factory Direct; Door to Door Delivery
High Quality Outdoor Marble Praying Angel Statues for Sale MOK1-062
---
Praying Angel Introduction:
Our marble praying angel sculpture is a pretty girl. She gets down on one knee, folds her hands, and closes her eyes. She is praying devoutly. She has a large and beautiful set of wings on her back, in a stretched-out posture. Angels represent holiness and goodness. And they are the messengers of God and guardians of mankind. The images of angels are mostly girls or babies with wings, showing the images of perfection and beauty.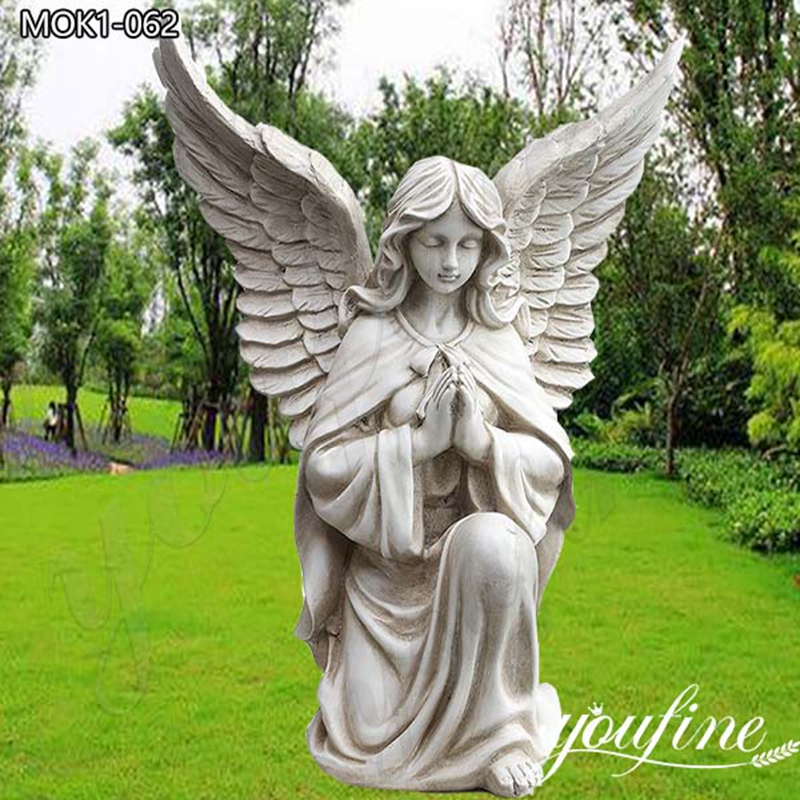 We Use Best Quality Material:
All our marble angle sculptures are made of A-grade materials. This is a 100% natural marble material. Marble naturally formed in nature is of high quality, it is easier to be carved. So the carved sculptures are very vivid. After you have seen our angel sculpture, you could understand what a high-quality sculpture should look like.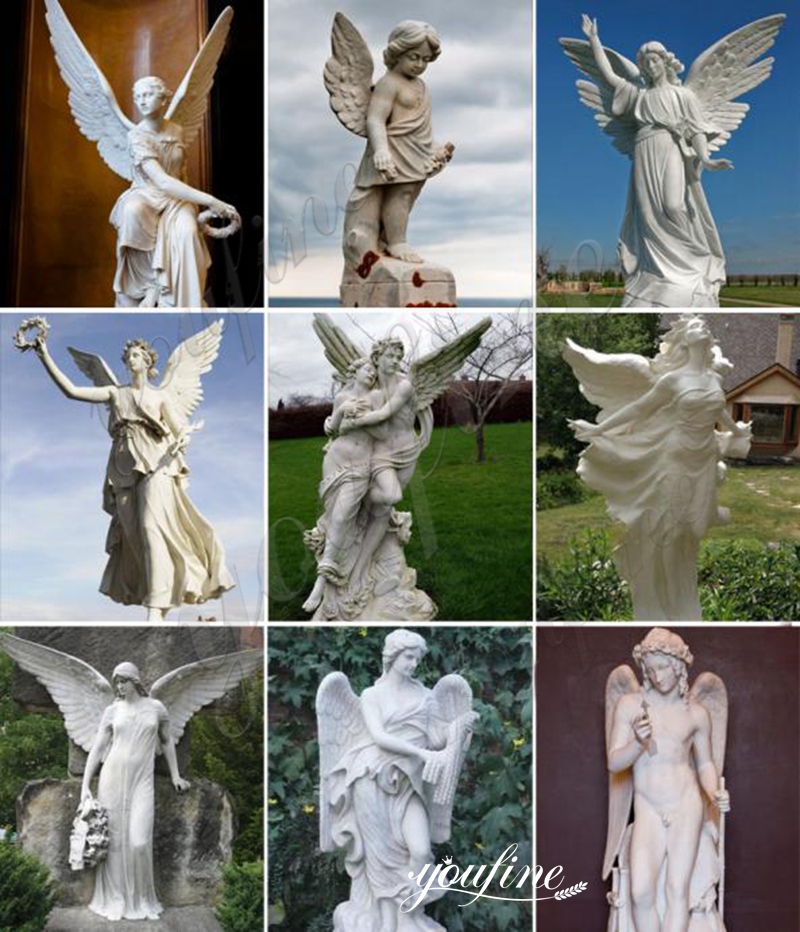 Exquisite Carving Skills:
This marble angel sculpture is hand-carved by YouFine artists, which also requires superb carving skills. If you look closely at this praying angel sculpture, you would definitely be attracted by her beautiful appearance. Her wings spread out to the sides, with a sense of power. The feathers on the wings are distinct and the carving marks are clear. Even the smallest veins are artfully displayed by our artists. The angel's facial expressions are vivid, not rigid at all. Her holiness is vividly shown in the hands of top masters.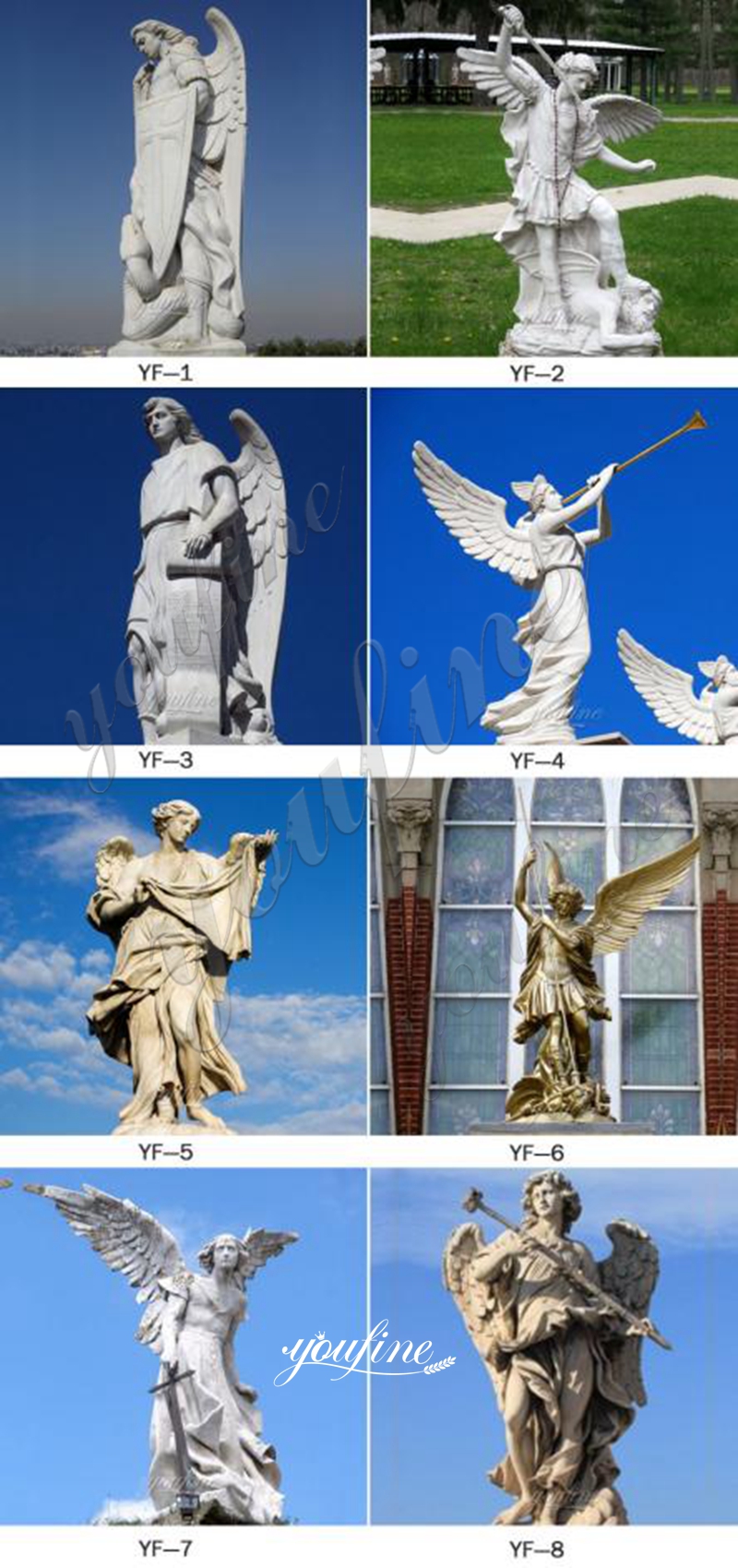 More Angel Sculptures:
Angels have always been a symbol of beauty in people's hearts. She represents the best of everything in the world. We also made marble angel sculptures in many shapes. There are guardian angels, kneeling angels, and baby angel sculptures. In addition, we could also provide customized services to customers. Our artists could make their own angel statues for their clients according to their needs.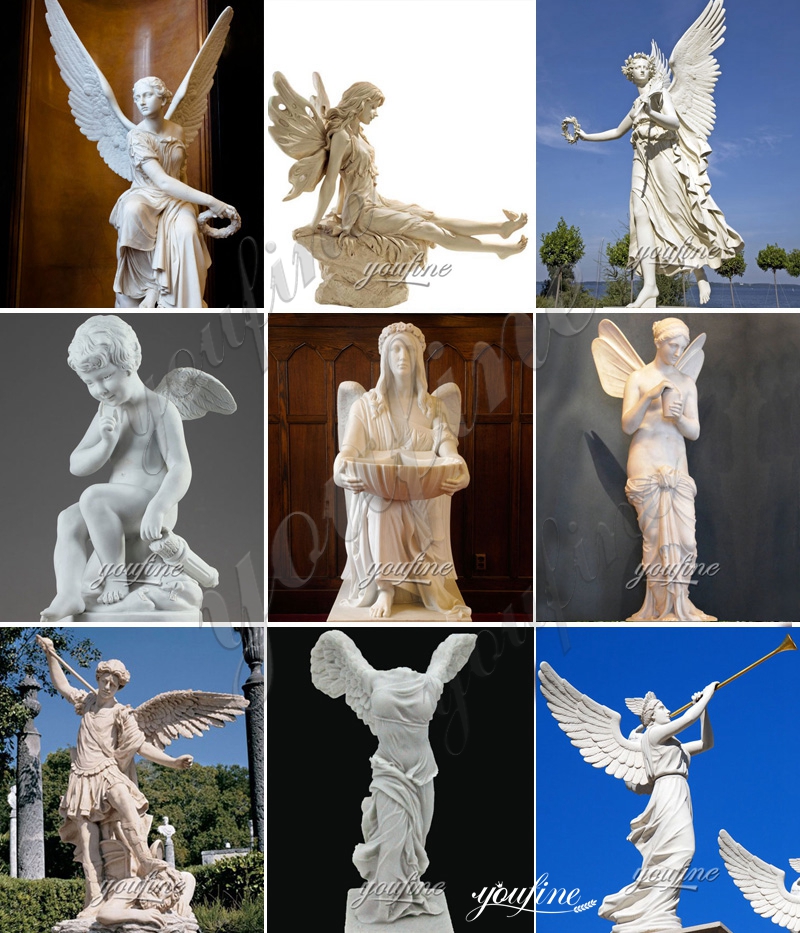 YouFine has a 39-year history in the marble sculpture industry. These 39 years of accumulation and precipitation have created today's outstanding YouFine. We have always been responsible for the quality of sculptures and focus on product safety. Choose us, you would not regret it. Looking forward to working with you.
Get Latest Price
If you need the latest price list, please leave us a message here, thank you! We guarantee that your information will not be divulged to third parties and reply to you within 1 hours. Tell us your needs, there will be more favorable prices!