Life-size Marble Four Seasons Goddesses Statues for Sale MOKK-984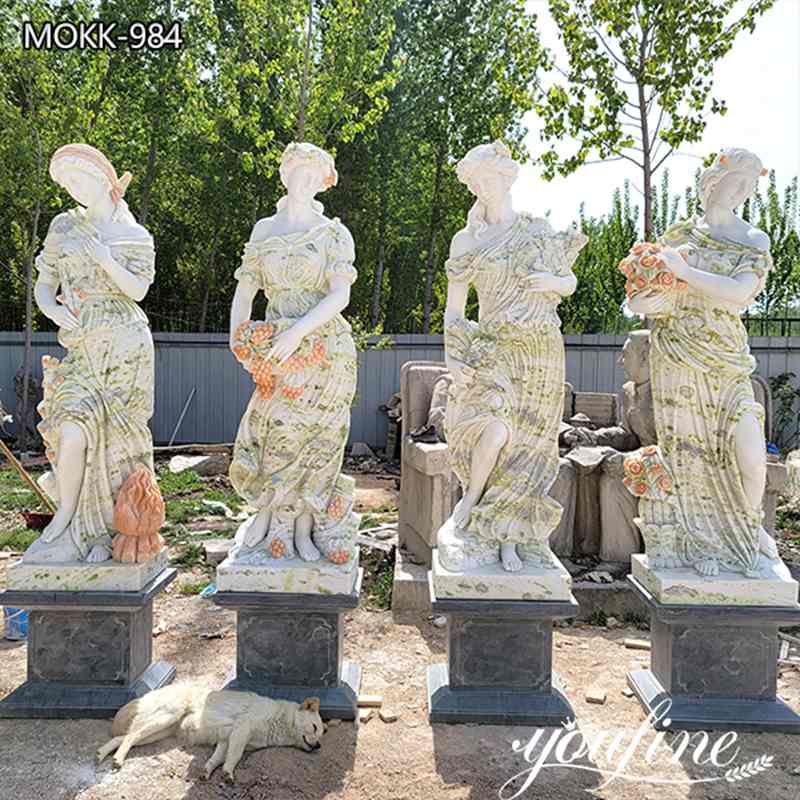 Our elegant white marble statue of the Goddess of Four Seasons is hand-carved by professional artists in our factory. If you are interested in our marble Four Seasons statue, please contact us now, YouFine would provide you with more Four Seasons design catalogs.
Item No: MOKK-984
Material: Natural Marble
Technique:Pure Hand Made
Size: Life Size or Customized
Finished Time: 30 days
Insurance: Cover all the risk
Life-size Marble Four Seasons Goddesses Statues for Sale MOKK-984
Marble Statue Details:
This set of Marble Four Seasons Statues shows us four very beautiful young ladies. They control and represent the four different seasons of spring, summer, autumn, and winter respectively. Apparently, they were holding four different items. Among them, they hold flowers, wheat, grapes, and matches, which represent spring, summer, autumn, and winter respectively. These four-figure sculptures often appear in the form of a group of sculptures in indoor or outdoor garden decoration. Obviously, these beautiful women are so fresh and classy in green. This is our latest spring-style sculpture of the Goddess of the Four Seasons. They sparkle in the bright sunshine and make our mood so good too.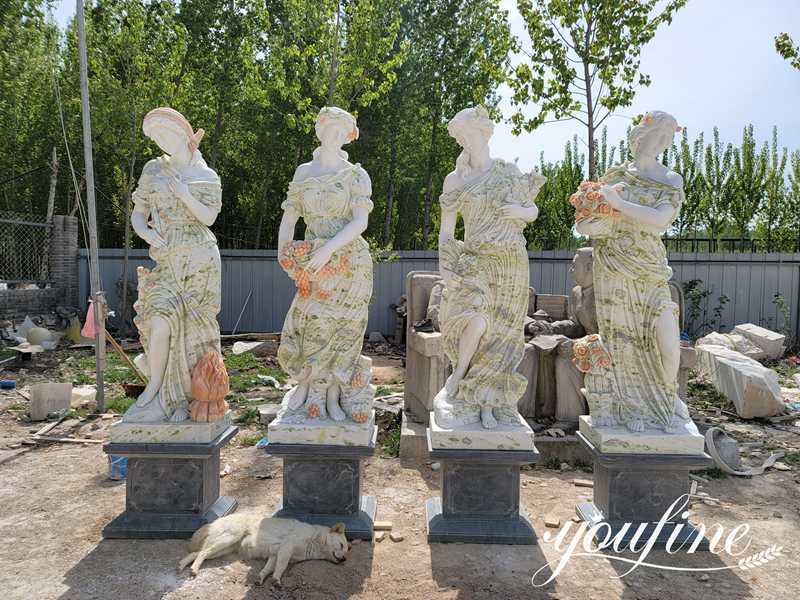 YouFine Specializes in Hand-carved Craftsmanship:
Our elegant white marble statue of the Goddess of Four Seasons must be hand-carved by professional marble carvers in our factory. Our factory is located in Quyang County, Hebei Province, the famous sculpture capital of China. Secondly, as a professional marble carving factory, YouFine factory has gathered many excellent carving masters. They all learned carving techniques from childhood, so they all have rich experience in carving.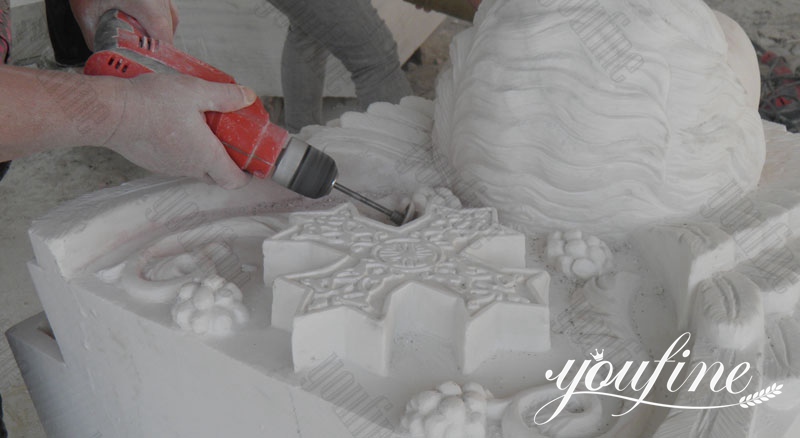 In addition, our master carver pays great attention to the details of the sculpture and pursues the ultimate in the artwork. He could handle every little detail of the characters very delicately. First of all, the eyes of these female characters are very smart. Also, their hair styling is realistic. Of course, the beautiful and flowing long dresses on them are also perfect. These are hand-carved and polished by our masters.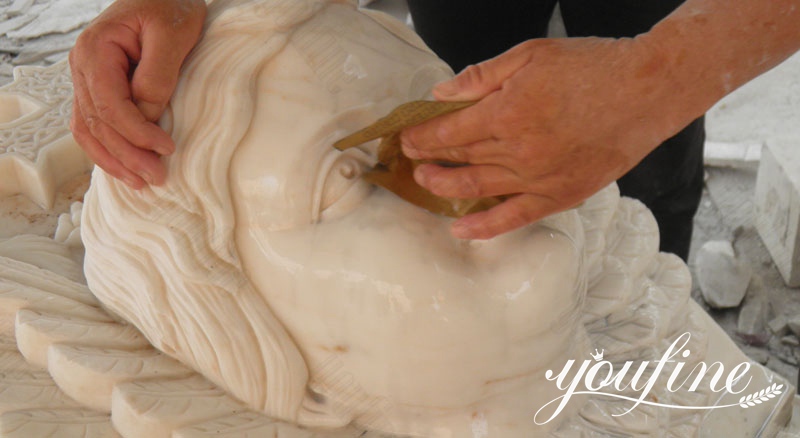 Made of High-quality Natural Stone:
In addition to our superb carving skills, our marble Four Seasons Goddess statues would also be made of high-quality natural marble materials. This is also the basis for making lifelike marble sculptures. The purely natural stone could ensure that the sculpture produced is more natural. And, these natural marble figure sculptures could be used for hundreds of years without any quality problems. So this must be the focal point in your garden.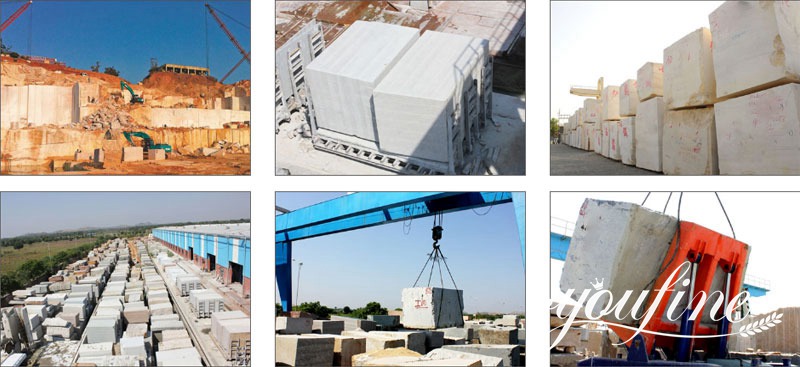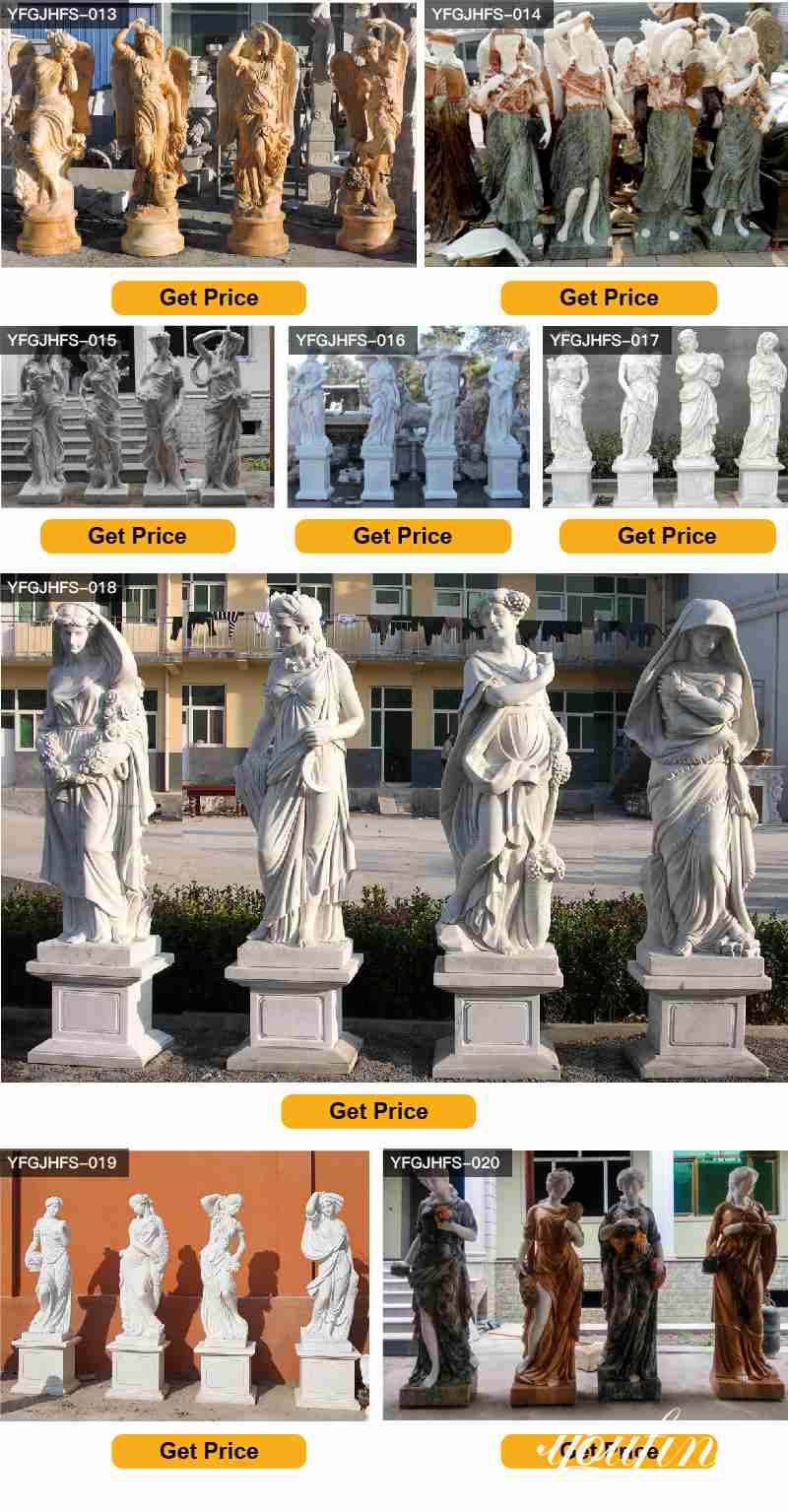 As a professional marble carving factory, the quality of our products must be in the leading position in the industry. If you are interested in our marble Four Seasons Statue, please contact us today.
Get Latest Price
If you need the latest price list, please leave us a message here, thank you! We guarantee that your information will not be divulged to third parties and reply to you within 1 hours. Tell us your needs, there will be more favorable prices!