Life Size Marble Garden Statue Apollo and Daphne for Sale MOKK-776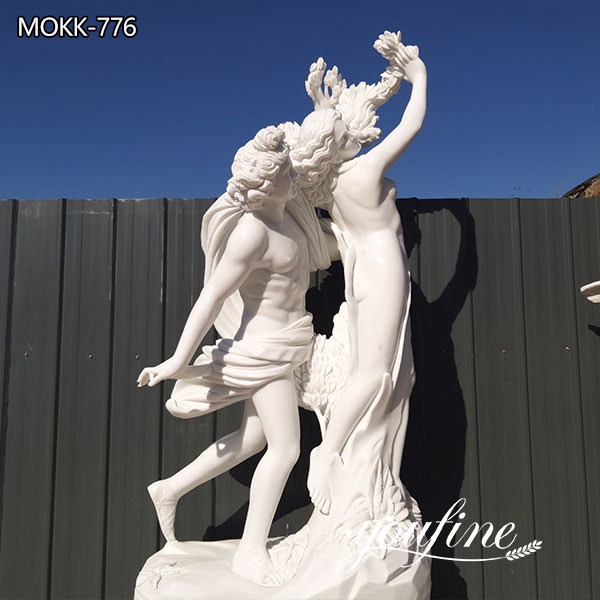 Our Apollo and Daphne marble statue will be made of high quality white marble. This is because our factory is very strict in the selection and use of materials to ensure that we can carve a high quality sculpture that is 100% similar to the original, So if you like our sculptures please feel free to contact us, You Fine will provide you with the most favorable factory prices.
Item No: MOKK-776
Size: Life Size or Customized Size
Material: Natural White Marble
Package: Strong Wooden Crate
Superiority 1: Free Custom Made
Superiority 2: Foundry Supplying Directly
Superiority 3: 30 Years Quality Guarantee
Application: Garden/Home/Hotel/Parks/Manor
Technique: Art-quality Hand Carved, Polished
Life Size Marble Garden Statue Apollo and Daphne for Sale MOKK-776
Apollo and Daphne Garden Statue Detail:
This classic Apollo and Daphne marble garden statue is one of the Baroque art designs and the sculpture is life-size. The sculpture tells the story of Apollo's first love for the sun god in Roman mythology. When you first admire the sculpture, you will notice that Apollo is chasing Daphne. However, after a while, you will notice that Daphne's body changes from a man to a tree branch.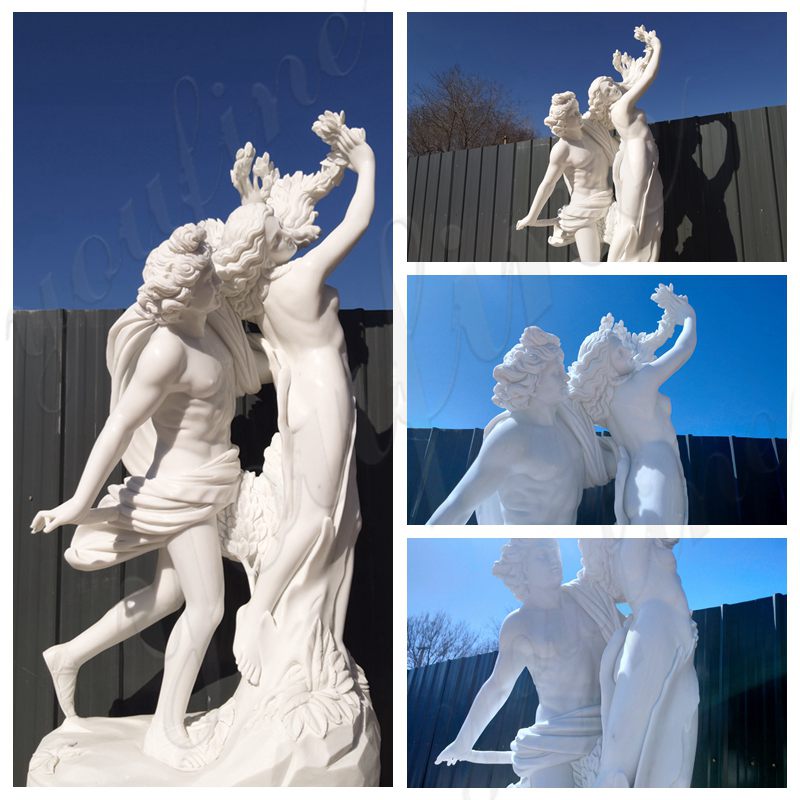 Apollo's Love Story:
This famous statue of Apollo and Daphne was created by Italian sculptor Bernini. The sculpture is a perfect representation of the curly hair on Daphne's head and the clever transition of her body into a twig. In this love story, Apollo comes into the world and is shot by Cupid's golden arrow. Apollo then falls in love with the beautiful Daphne. Daphne would rather ruin her beauty than be liked and ends up as a laurel tree.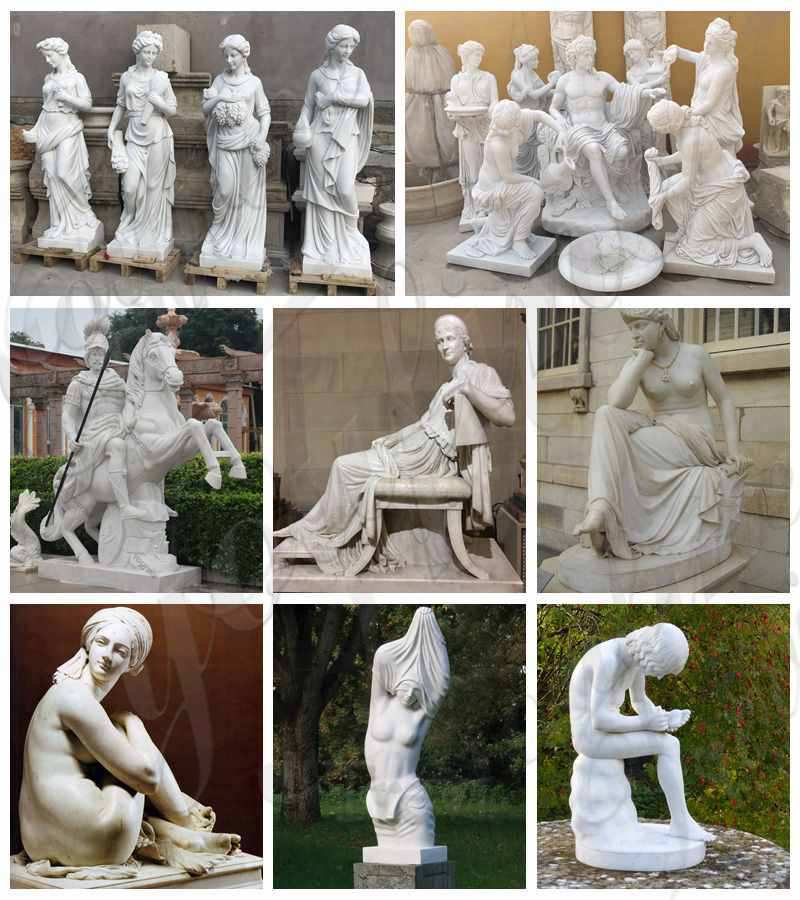 Choosing high quality marble materials:
Our Apollo and Daphne marble statue will be made of high quality white marble. This is because our factory is very strict in the selection and use of materials to ensure that we can carve a high quality sculpture that is 100% similar to the original. Therefore, our sculptures will be a beautiful sight in any outdoor garden, lawn or estate.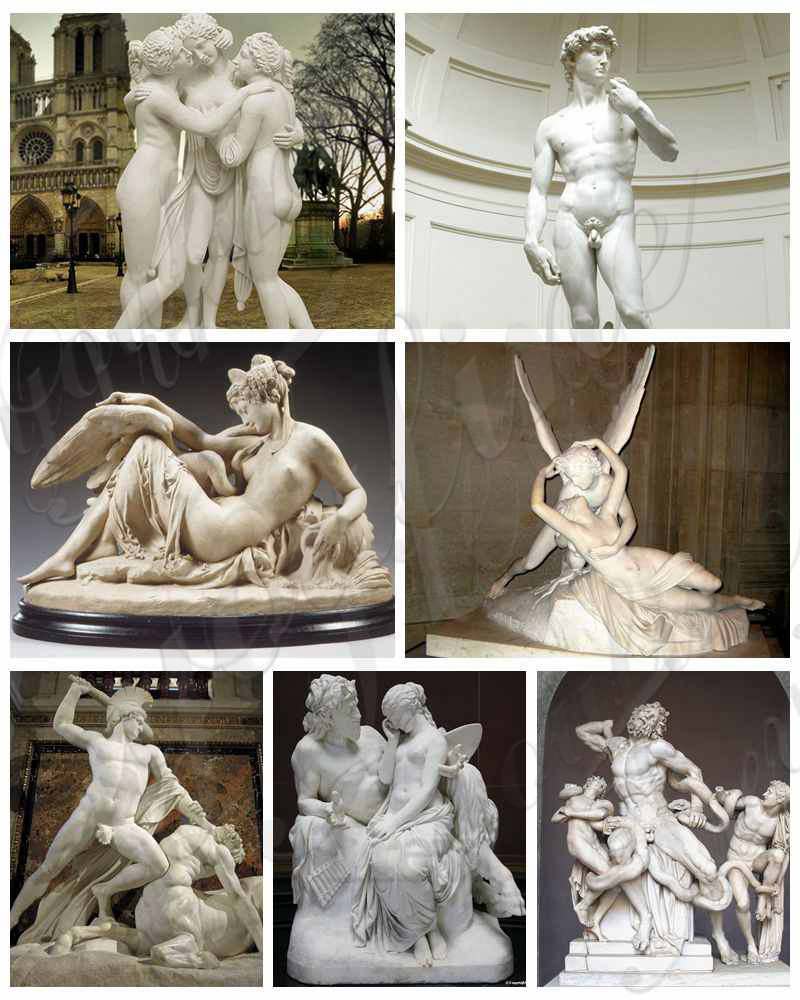 Choosing professional master sculptors:
YouFine Art Sculpture has masters who are very experienced in sculpting human figures, because they have learned to sculpt from their parents since they were young. Since they have learned sculpting skills and techniques from their parents since they were young, they have a good grasp of the details of the figures. Our sculptors have made the facial expressions of Apollo and Daphne very realistic, and the details of the hair and branches are very vivid.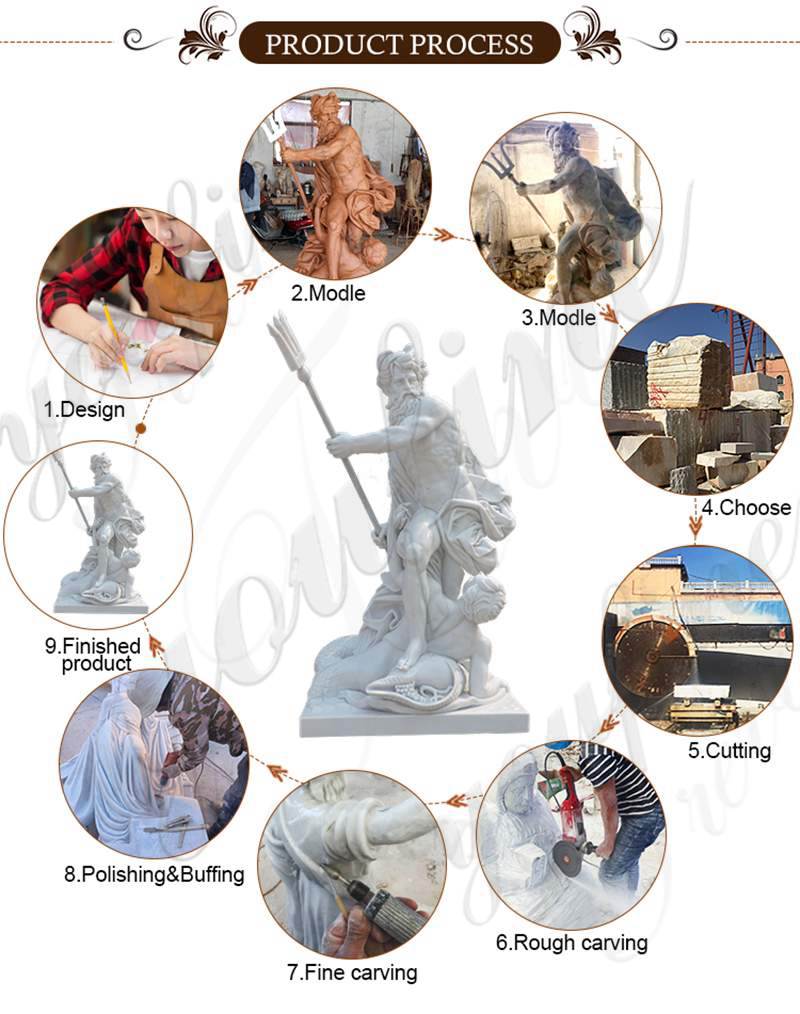 The Apollo and Daphne marble statue is sure to be the highlight of your garden. Not only do we have marble figures, we also have various animal sculptures, fountains, fireplaces, etc. If you like our sculptures, please feel free to contact us. If you like our sculptures please feel free to contact us, we will offer you the best factory price.
Get Latest Price
If you need the latest price list, please leave us a message here, thank you! We guarantee that your information will not be divulged to third parties and reply to you within 1 hours. Tell us your needs, there will be more favorable prices!