Marble Angel Sculpture for Garden Decor Factory Supplier MOK1-017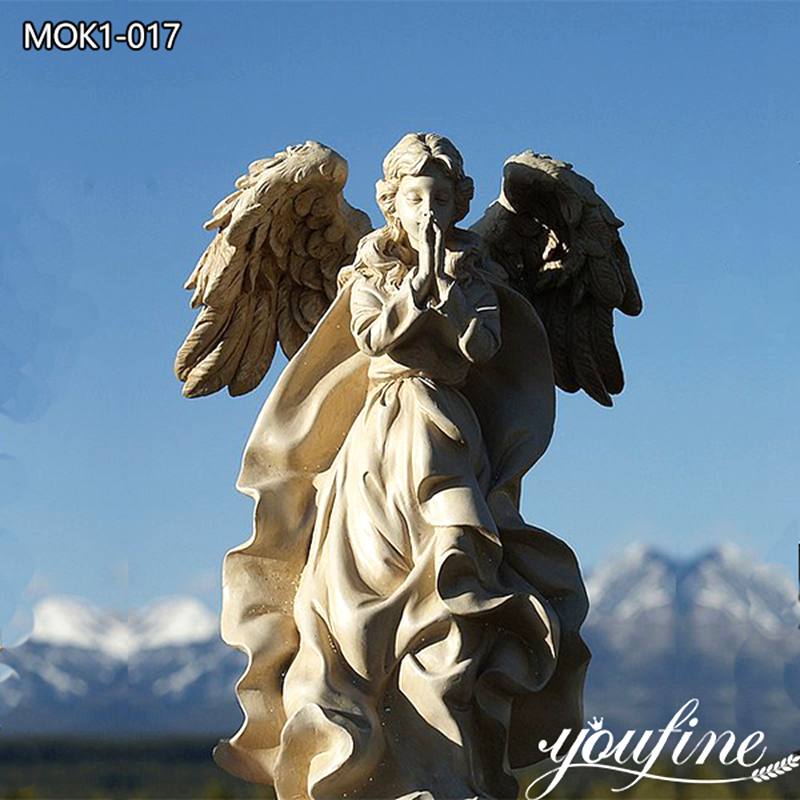 YouFine factory marble angel sculpture brings us a mysterious feeling. Angel wings and clothes are very heavy. Also, angel wings are so lifelike. If you like this exquisite angel sculpture please feel free to contact us.
Item No: MOK1-017
Material: Natural Marble
Size: Customized
Finished Time: 45 days
OEM: Yes (Any client's custom design is acceptable)
Usage:For Art/Collection/Garden/Plaza
Packaging: Standard Export Package
Marble Angel Sculpture for Garden Decor Factory Supplier MOK1-017
Marble Angel Sculpture Details:
YouFine factory marble angel sculpture is carved from high-quality marble. Our angels are young angels together. He was wearing beautiful clothes, and the thickness of the clothes was like a cloud. In addition, the angel's hands are folded, as if praying for good things.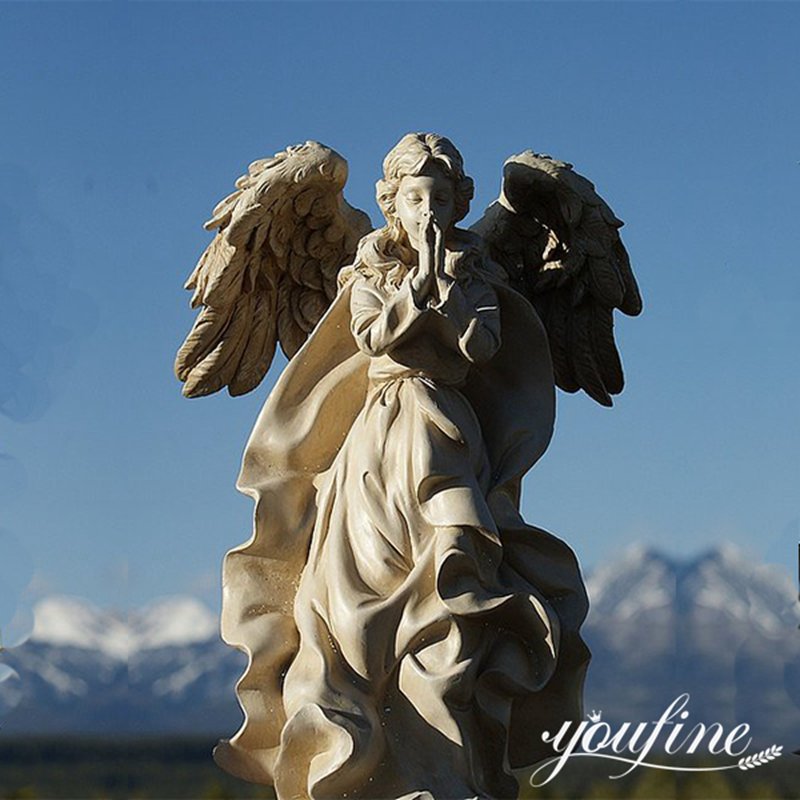 Of course, when you have this one-of-a-kind angel sculpture in your garden, you would definitely feel the infinite charm of art. This statue is perfect for outdoor garden decoration. Of course, I recommend that you have two of these marble angel statues to adorn your garden. So this set of angel statues must be the highlight of the outdoors.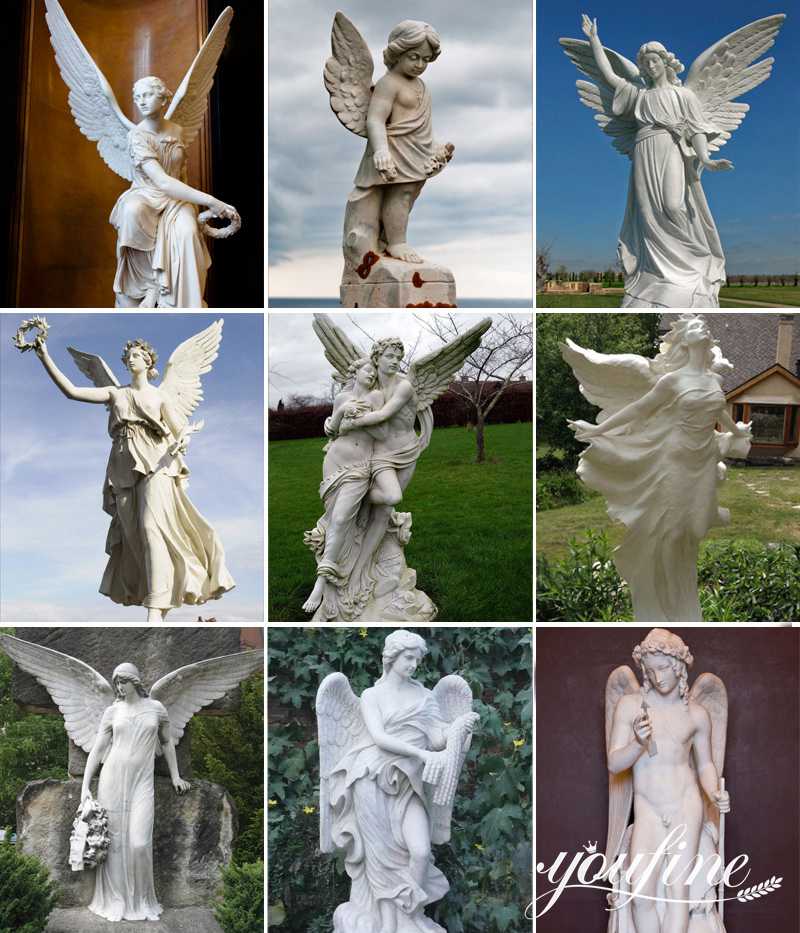 What Does an Angel Statue Mean?
Do you know the meaning of the famous angel statue? In our view, angels are gods who descended from heaven to earth. They are symbols of justice. Thus, angels represent the connection between heaven and earth, as well as strength, peace, faith, protection, and beauty.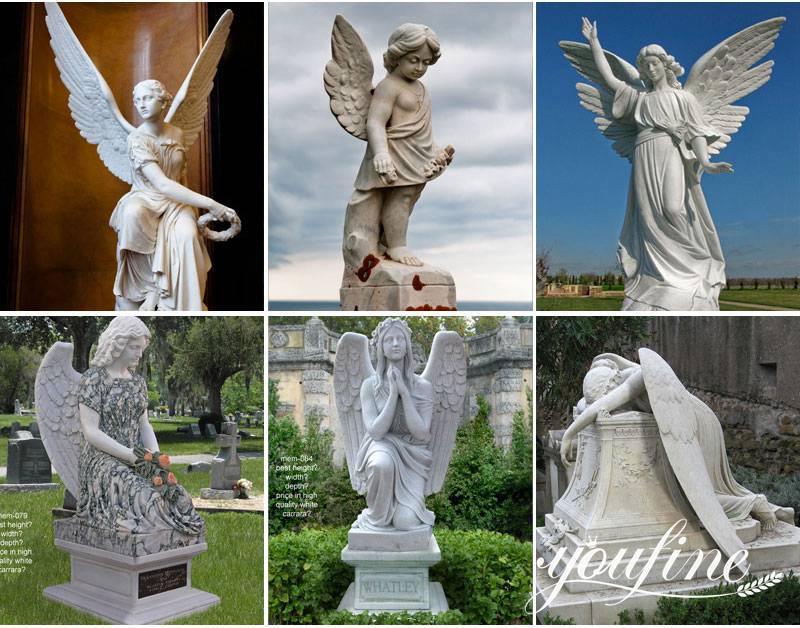 Generally, we think of angels as having light, feathery wings. Of course, angels are also associated with religion. Different religions view angels differently, but angels are most often depicted as spiritual guardians. Angels could help families feel at ease after the loss of a loved one, knowing that their loved ones are always protected.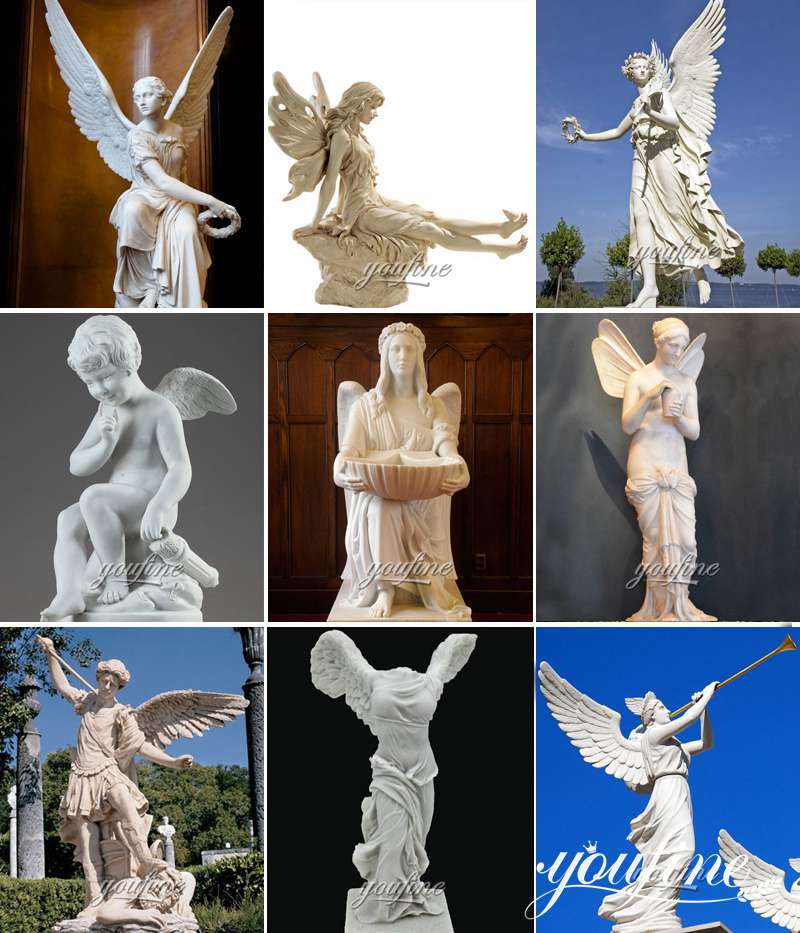 Purely Hand-carved:
All details of this marble angel sculpture are completely hand-carved by our professional artists. Our factory has very professional engravers who have learned engraving techniques from their parents since childhood. And they have many years of practical experience in carving.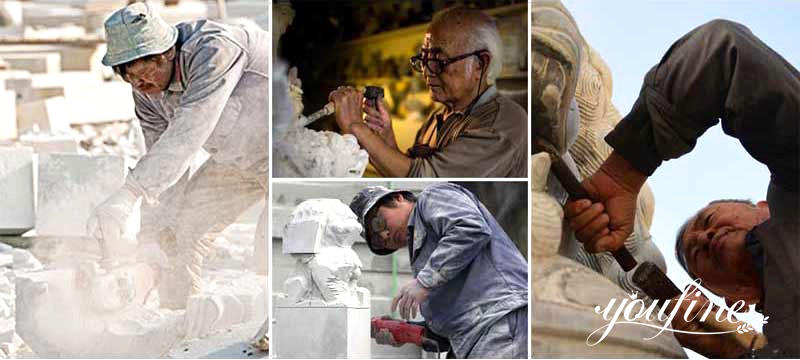 Our artists pay great attention to the details of the engraving. Whether it's angel eyes, vivid hair, or charming wings, it's all hand-carved by our artists. And they make multiple revisions to the details. Moreover, the artist would also polish the details of the statue to ensure that the statue is carved to the ultimate perfection.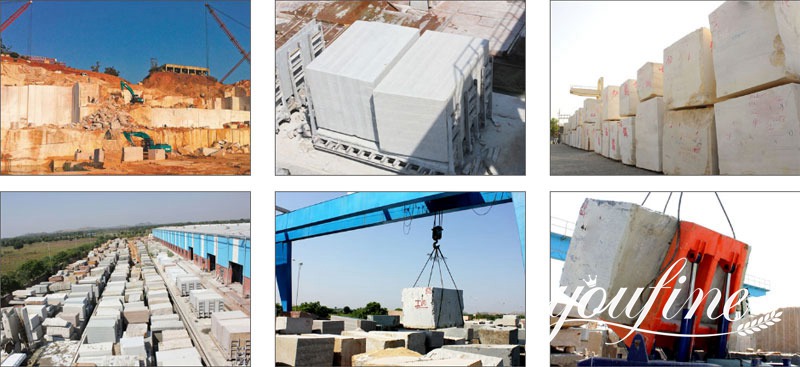 More Angel Statue Designs:
YouFine Sculpture has the largest selection of marble angel statue designs for customers to choose from, both in physical and larger sizes. We have our own gallery and stock available for drop shipping. So our angel prices are also very favorable. Besides, we have our own factory production workshop, we could accept custom marble angel statue services.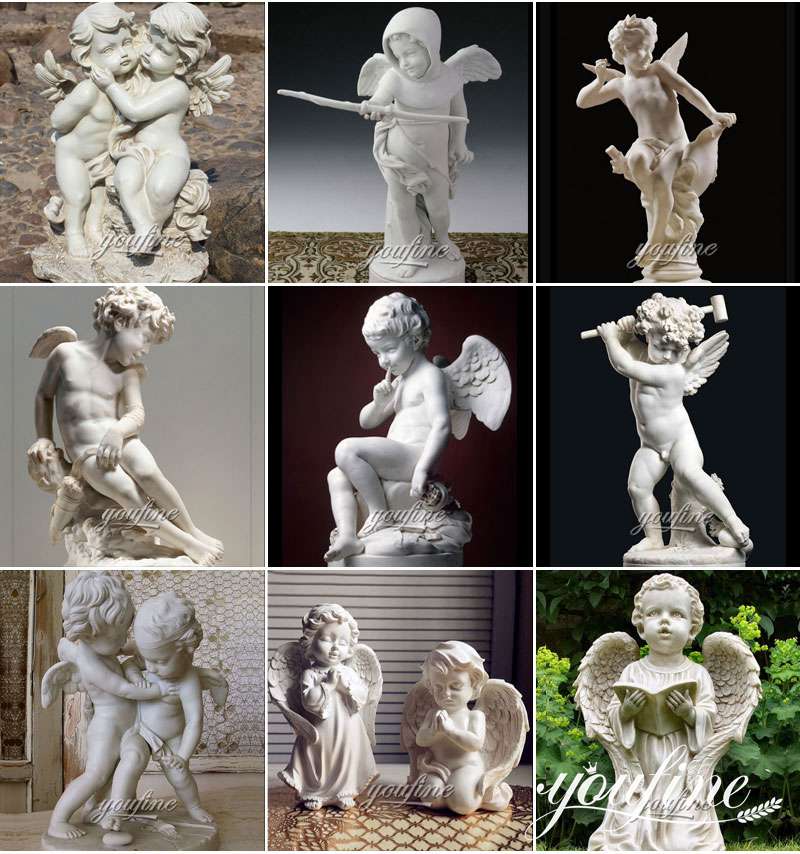 If you want to decorate your outdoor garden with marble angel statues, then our white marble angel statues would be the best choice for you. Please feel free to contact YouFine, we would communicate with you attentively.
Get Latest Price
If you need the latest price list, please leave us a message here, thank you! We guarantee that your information will not be divulged to third parties and reply to you within 1 hours. Tell us your needs, there will be more favorable prices!