Marble Four Seasons Statues Garden Figure Outdoor Decor for Sale MOK1-002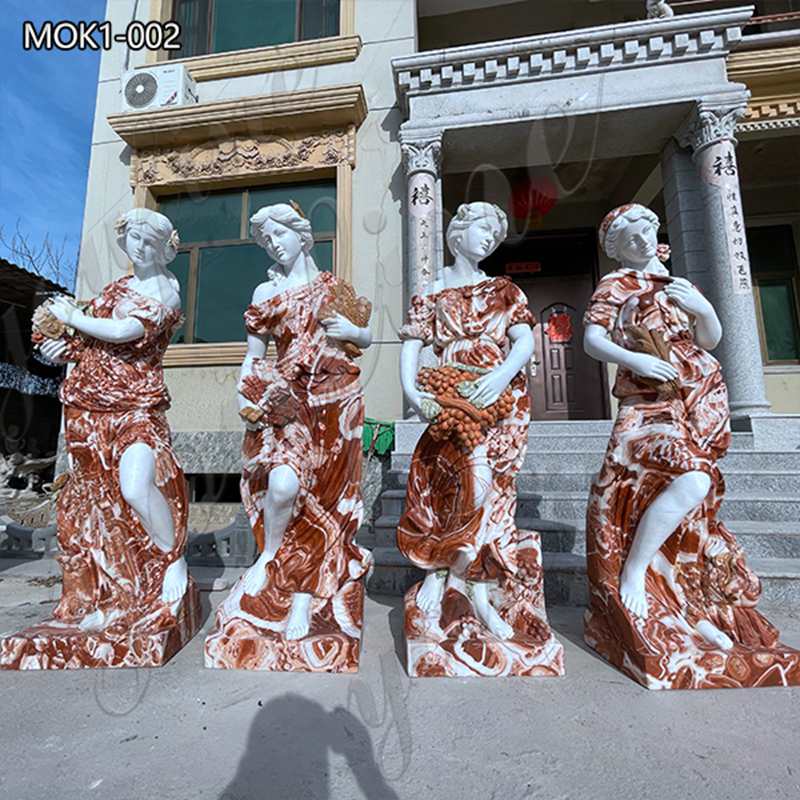 Four Seasons Sculpture Sculpture is a classical marble garden decoration. These classic figure sculptures showcase the beauty of the seasons. Please feel free to contact us if you want this exquisite marble colored four seasons statues garden.
Item No: MOK1-002
Material: Natural Marble
Technique: Pure Hand Carved
Size: Life Size or Customized
Finished Time: 30 days
Insurance: Cover all the risk
Packaging: Standard Export Package
Marble Four Seasons Statues Garden Figure Outdoor Decor for Sale MOK1-002
Four Seasons Statues Details:
The Four Seasons statues are a must-have for classical marble garden decoration. These classic figure sculptures showcase the beauty of the seasons. These beautiful, lifelike four-seasons statues garden would add a beautiful touch to your outdoor garden or beyond. Our sculptures are made of high-quality marble. And, we use all-natural marble. We make sure to engrave finer fonts and finer details. Of course, the quality of our figure sculptures must be perfect.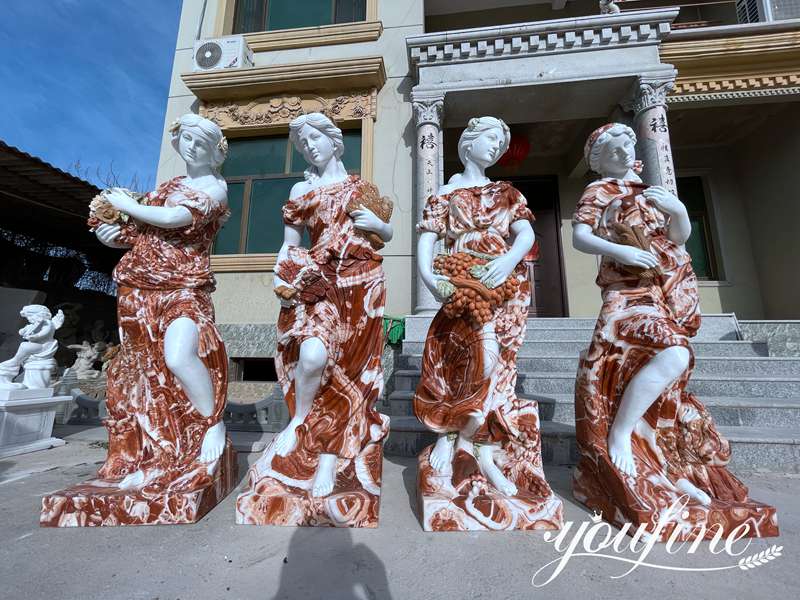 And four seasons goddesses marble statues could be stored outdoors for hundreds of years without quality issues. Our group of four seasons sculptures includes spring, summer, autumn, and winter. Did you know that those classic characters are based on Holly in Roman mythology? From the fluttering clothes to the beautiful face, they are all so charming. Therefore, whether it is a classical villa or an outdoor garden, it is a very ideal choice.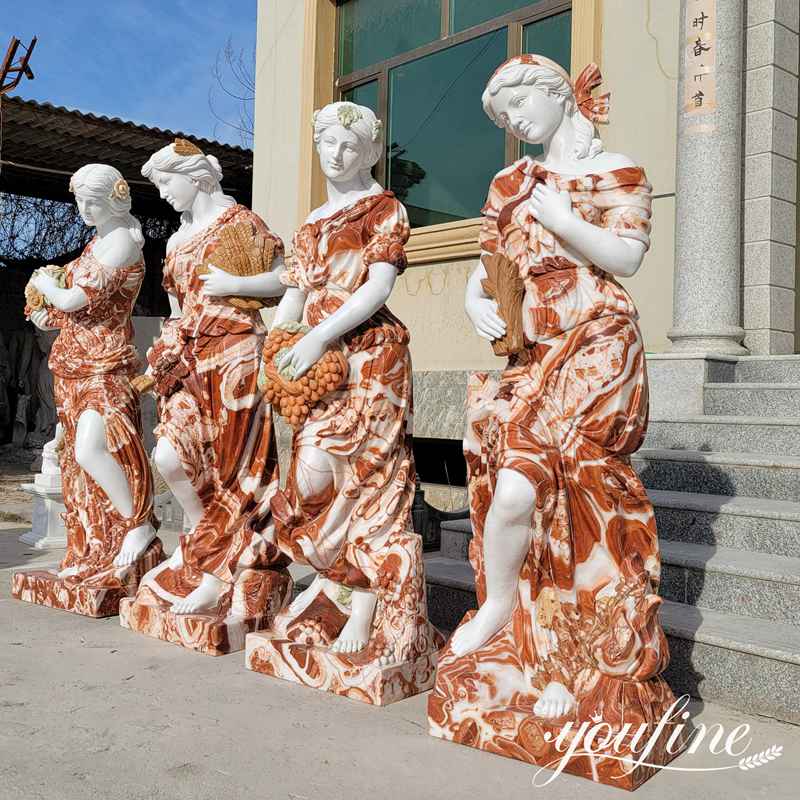 Match with Colored Marble:
Our Four Seasons Marble Sculptures are carved from colored marble. Thus the sculptural skirt forms a stark contrast. These four seasons' statues are even more unique. Of course, YouFine also has a lot of marble figures in different colors. You could choose the style you want according to your needs. The statues are made of natural Rosetta Marble. Of course, the surface could be polished, and the color would be redder after polishing. Second, the price is competitive.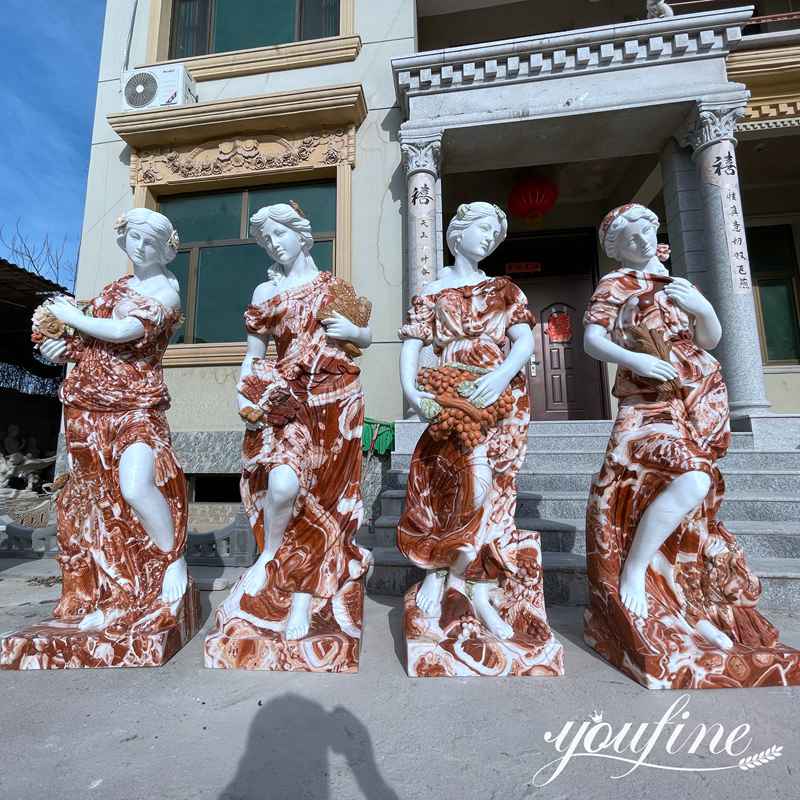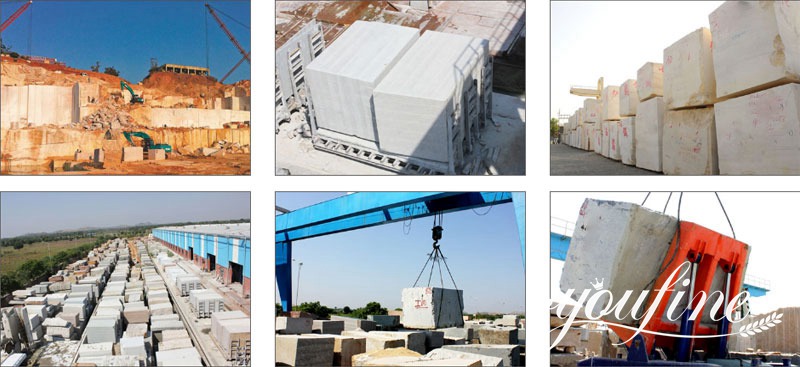 There are Various Designs to Choose From:
YouFine is a representative sculpture factory. Our artists have also designed a large number of four-season marble sculptures on this basis. These different designs, whether in design or in materials, would bring you different feelings. We have been committed to the marble sculpture industry for 39 years. After continuous research and study, our designers could provide you with any marble sculpture. In this way, you would be able to appreciate the infinite joy that these exquisite sculptures bring to you.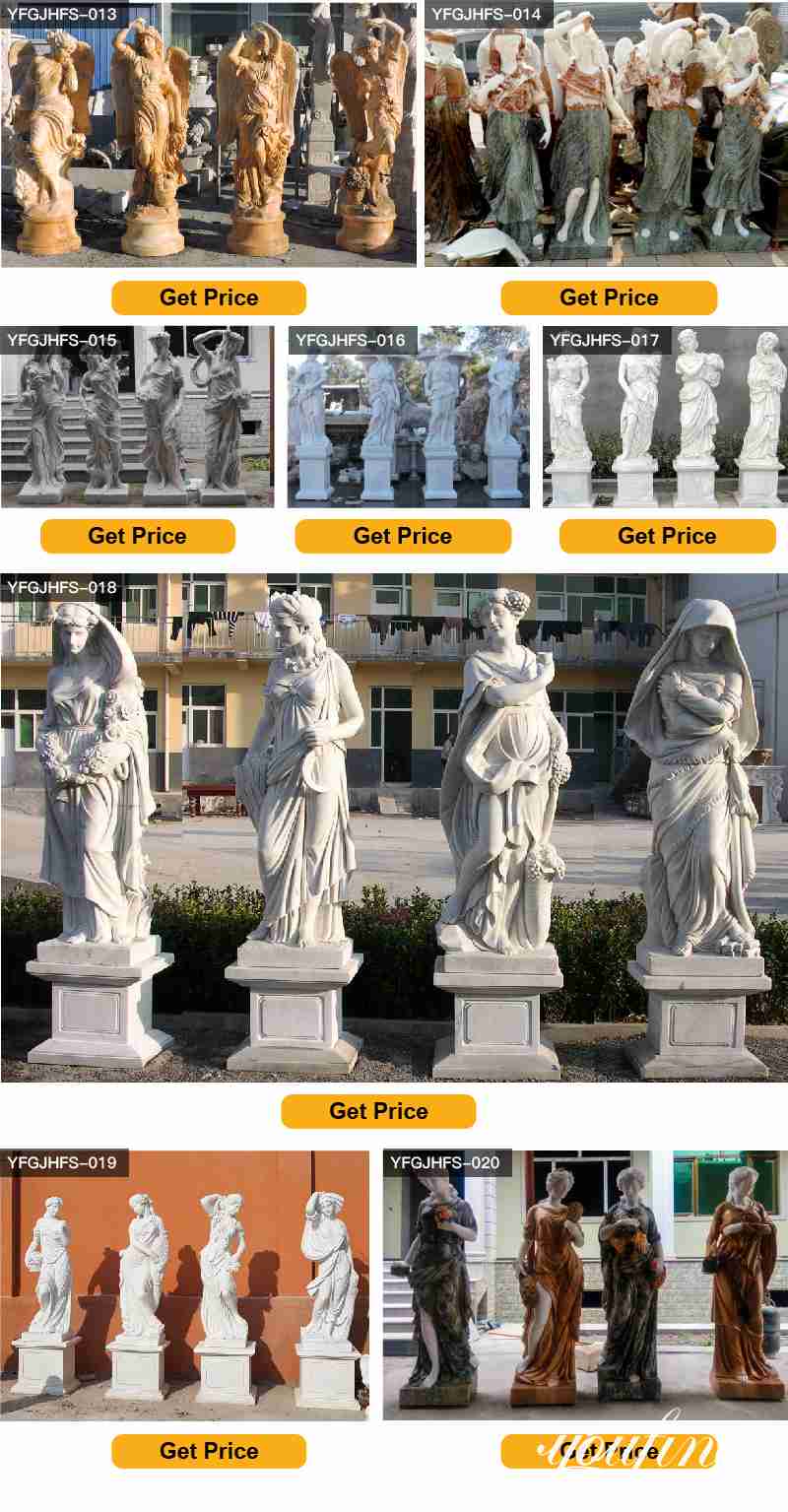 YouFine is a professional marble carving factory with more than 39 years of experience. Each of our large outdoor four-season statues has been praised for its excellent quality. Please feel free to contact us if you want this exquisite marble colored four seasons statues garden.
Get Latest Price
If you need the latest price list, please leave us a message here, thank you! We guarantee that your information will not be divulged to third parties and reply to you within 1 hours. Tell us your needs, there will be more favorable prices!