Natural Marble Angel Holding Baby Statue in White Color MOKK-955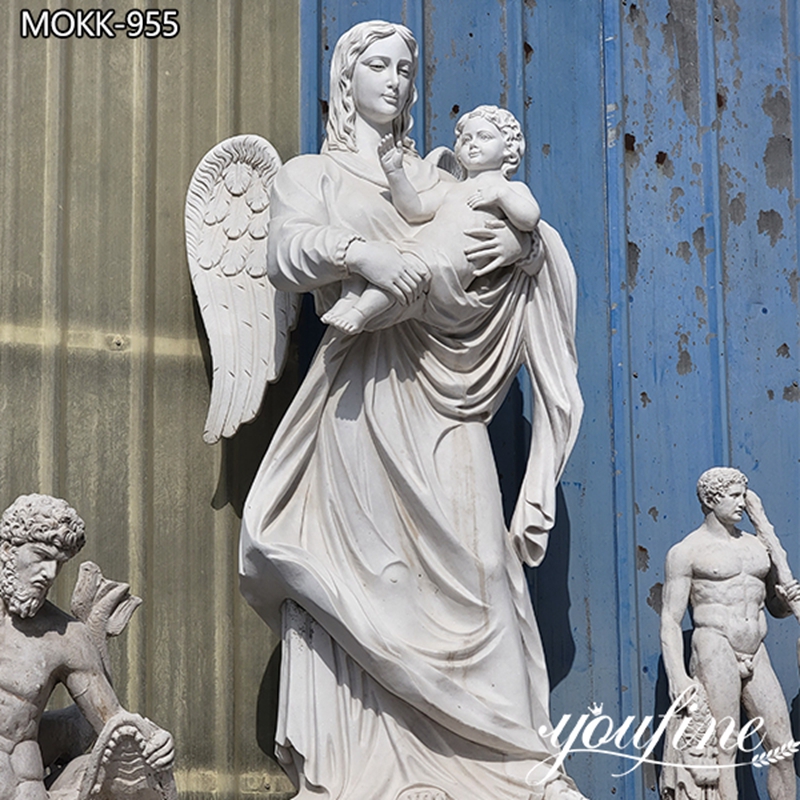 This angel holding baby sculpture made of purely natural marble is made by YouFine. Its super high quality and carving details are loved by many people. Anyone who wants it could contact us.
Item No: MOKK-955
Material: Natural Marble
Advantage: Factory Direct
Service: Customized Service
Color: Customized
Insurance: Cover all the risks
Package: Strong Wooden Case
Natural Marble Angel Holding Baby Statue in White Color MOKK-955
Angel Holding Baby Statue Details:
This is a sculpture of a marble angel holding a baby. It is entirely hand-carved by YouFine's artists. She is a very beautiful angel and holds a little baby in her arms. Angel is very loving, and little baby is very cute. The action of this hug is also sculpted by the artists to be very natural, not rigid at all. Behind the angel is a beautiful wing, and the details such as the feathers on it are very clearly shown. Overall, this is a very good angel sculpture.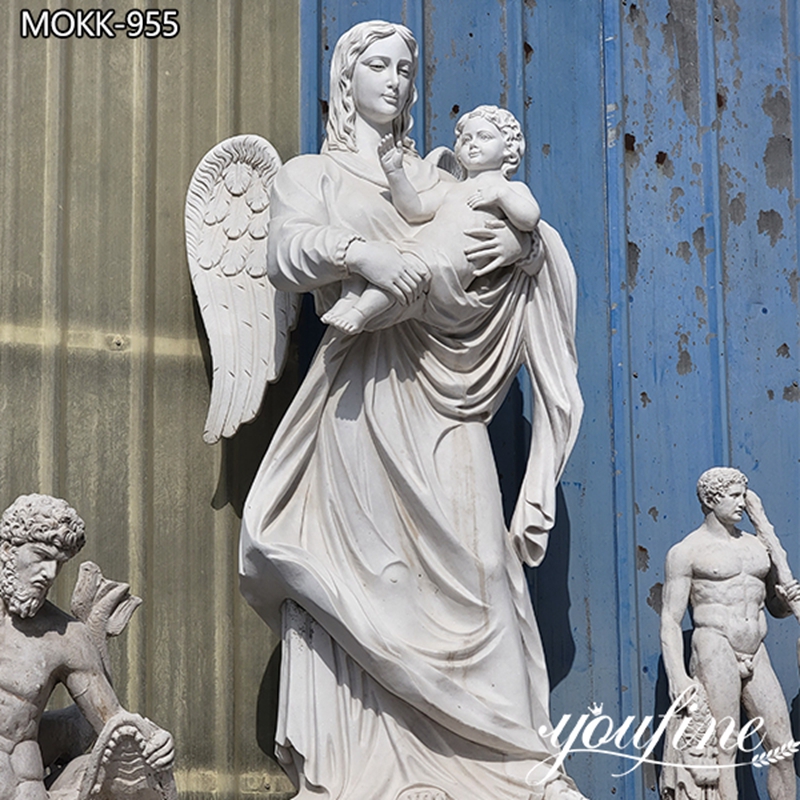 Advantages of Natural Marble Material:
Natural marble is naturally formed in the environment, it has fewer gray veins on its surface and has good quality. Moreover, it is easy to carve, and the carved characters or animals are very vivid. If you look closely at this angel sculpture, you could notice its subtle details and design. The cuteness of the little baby is shown through his fleshy face and body, and the tenderness of the angel is shown through her loving eyes. The details and designs are so vivid that they look like real people. Therefore, the advantages of natural marble are reflected here.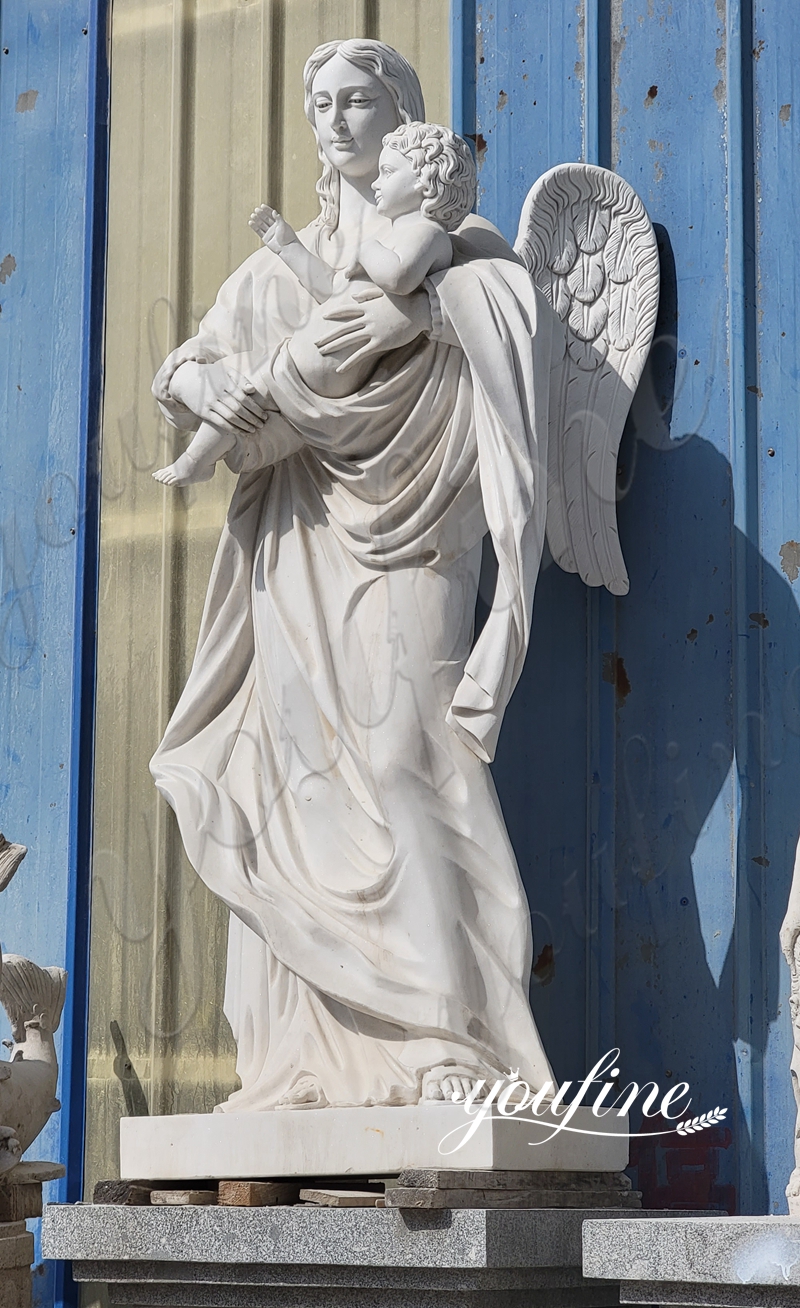 The Reason for Choosing YouFine:
Our factory is located in Quyang, Hebei province of China, a place with a very strong sculpture culture. Under this influence, YouFine has continued to accumulate, learn and improve, and gradually become a leader in China's marble sculpture industry. In the sculpture industry for nearly 40 years, we have produced and designed countless marble sculptures. The products are sold at home and abroad and are well received.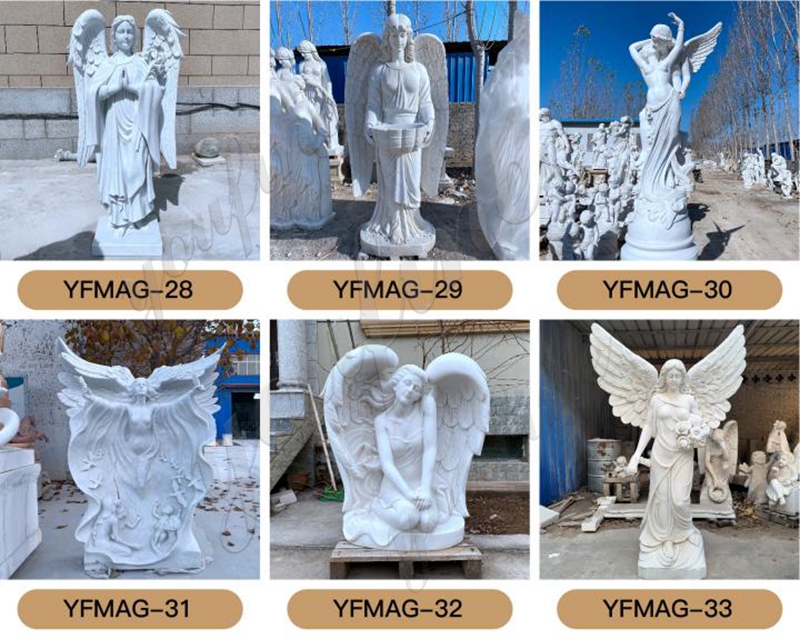 We are also a professional factory. There is no outsourcing team inside our factory, all are professionals. Moreover, each of our departments performs their own duties and takes responsibility for their own work seriously, and we work together to promote the smooth operation of the factory. We have a strong QC team responsible for project follow-up, professional transportation channels, and so on. If you buy our sculptures, you would feel our professionalism.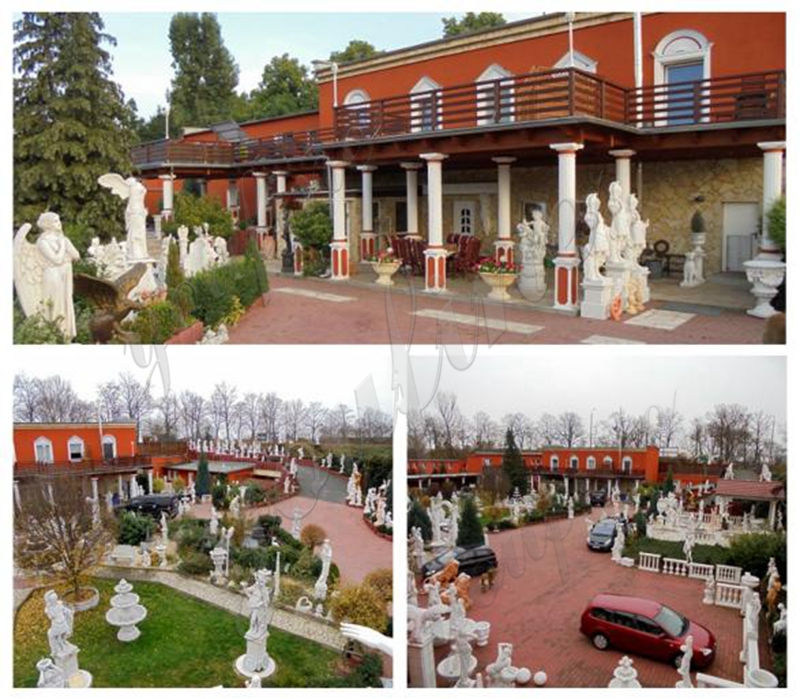 If you like this angel-holding baby sculpture, please leave us a message in the following ways. We would try our best to provide the best service to our customers.
Get Latest Price
If you need the latest price list, please leave us a message here, thank you! We guarantee that your information will not be divulged to third parties and reply to you within 1 hours. Tell us your needs, there will be more favorable prices!