Life Size Marble Sculptures Winkle Toes Fairy Statue Garden Decoration for Sale MOKK-210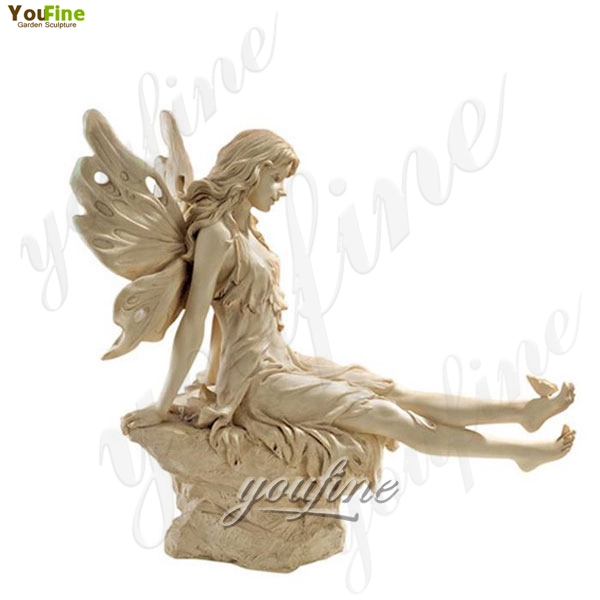 The name of this statue is Twinkle Toes. The Fairy Pixie sat on a rock and stretched out her toes, a small bird residing on her toes. Looks to be wearing a light dress and has a large wing. A famous artist created this sculpture, inspired by European folklore.
Item No: MOKK-210
Size: Customized Size
Style: French Design
Material: White Marble
Package: Strong Wooden Case
Service: Customize Acceptable
Superiority 1: Free Custom Made
Superiority 2: Foundry Supplying Directly
Superiority 3: 30 Years Quality Guarantee
Life Size Marble Sculptures Winkle Toes Fairy Statue Garden Decoration for Sale MOKK-210
The Fairy Wing Statue Details:
The name of this statue is Twinkle Toes. The Fairy Pixie sat on a rock and stretched out her toes, a small bird residing on her toes. Looks to be wearing a light dress and has a large wing. A famous artist created this sculpture, inspired by European folklore.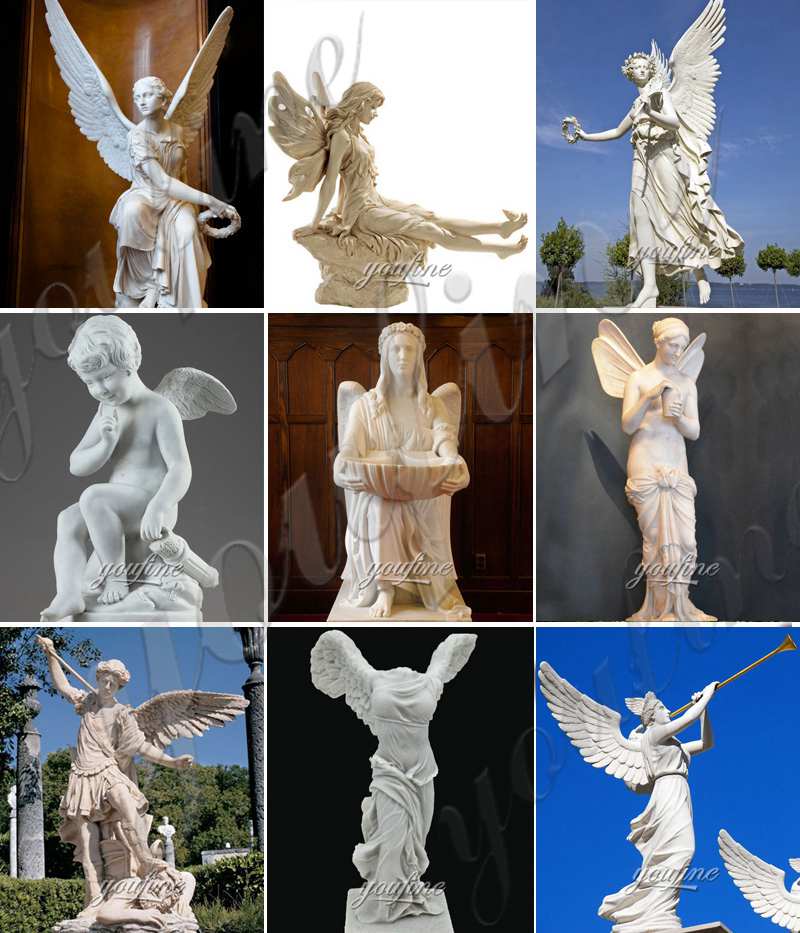 Place this marble fairy wing sculpture in your pond, pool, or flower bed, this lovely little fairy has exquisite butterfly wings, flowing long hair, and a flowing gown. Make your garden environment look more sophisticated and soulful. Imagine your own garden with such an amazing creature as well as her good friends. An ideal addition to every fairy tale garden. Make your life childish. Let yourself have some more fun on your breaks.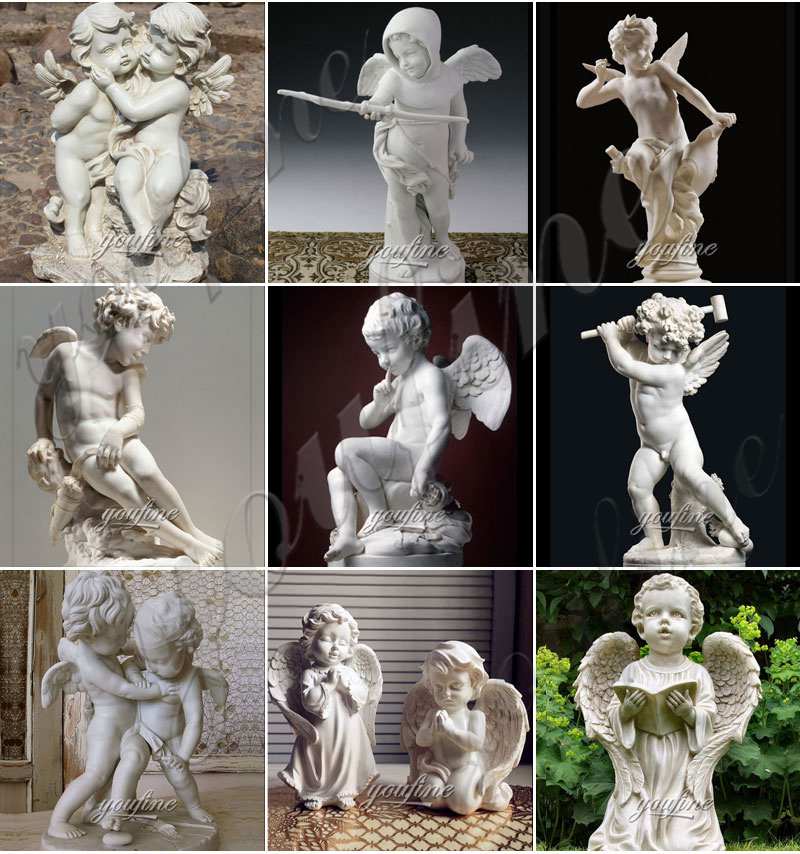 As a marble factory with over 38 years of carving experience, we can provide you with a series of marble statues. Our customer-centric principles, ethical business practices, and ability to complete large orders have earned us a commendable position in this field. As a quality-oriented organization and a company with a reputation in this field, the best quality of the statue offered is never compromised and always safe to reach.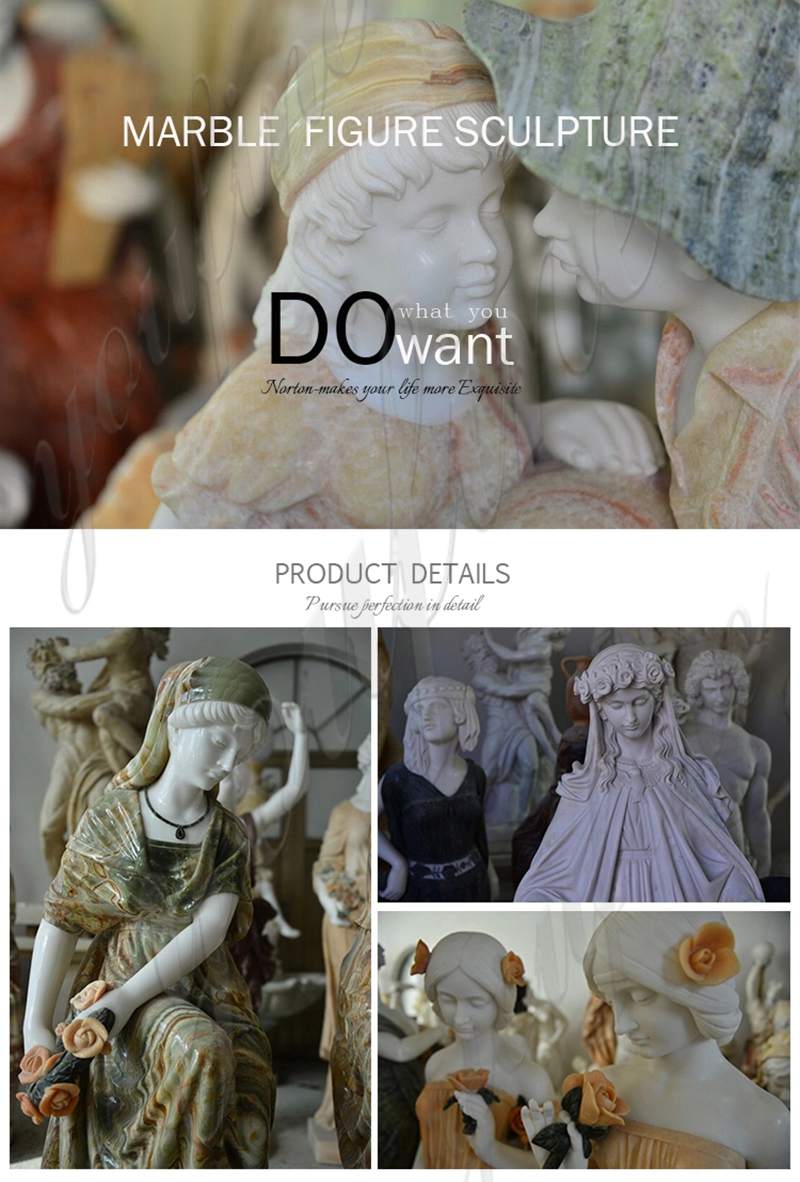 Our experienced marble craftsmen began to learn marble carving at a young age, they are very familiar with the various techniques of marble carving. As a result, this classic Greek marble statue can be completely reproduced. We guarantee that all the carved details are hand-carved by our professional marble masters to ensure the perfect production of all the details. Please be assured that our factory will provide you with the best service and the highest quality marble sculpture products.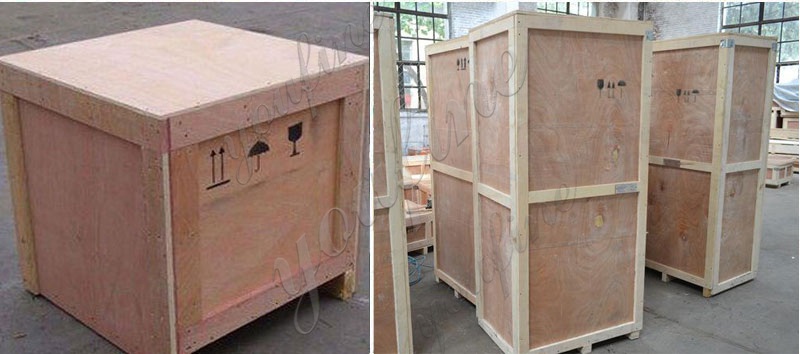 As long as we can, we can solve all your concerns for you. Due to unpredictable special circumstances in the process of transportation, we will carefully choose the best packaging for professional wooden case packaging before transportation. When you receive him, we'll make sure it is.
Get Latest Price
If you need the latest price list, please leave us a message here, thank you! We guarantee that your information will not be divulged to third parties and reply to you within 1 hours. Tell us your needs, there will be more favorable prices!