Polished Granite Stone Angel Headstone Monument Design for Sale MOKK-63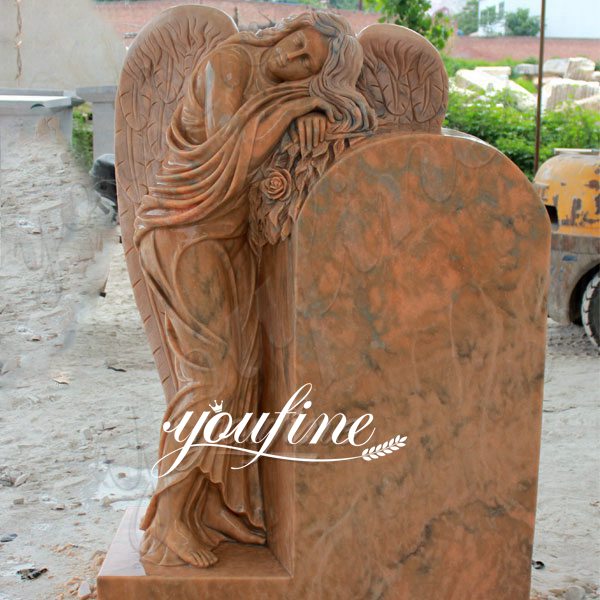 The polished granite stone angel headstone monument design is hand carved. This beautifully sculpted angel headstone depicts a sitting angel holding a single rose in her left hand and leaning against the monuments. The angel statue is very elegant and quiet, her face is calm and a little sad.
Item No: MOKK-63
Material: Natural Granite
Technical: Hand carved
Packing: Strong Wooden Crates
Surface Treatment: High Polished
Advantage: Factory Direct; Door to Door Delivery
Payment Term: By T/T,30% Deposit, and 70% Balance before Shipping
Polished Granite Stone Angel Headstone Monument Design for Sale MOKK-63
This angel cemetery statue tombstone design is 150cm high, 50cm wide, and 105cm long. Made from natural and durable highly polished granite stone. At the client's request, we have modified the angel to hold the rose. The polished granite rock angel tombstone design is shown below.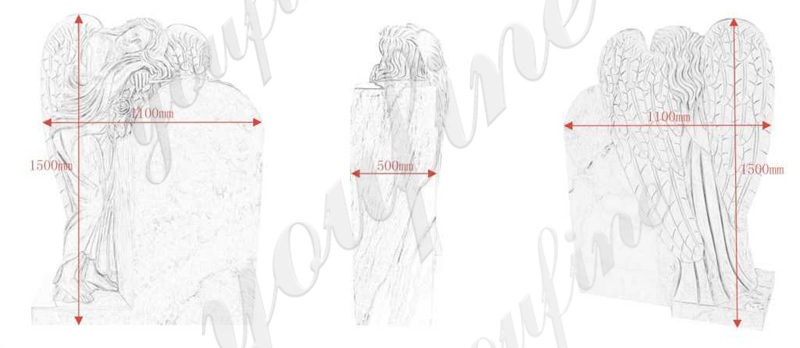 The granite tombstone angel statue is hand carved. This beautifully carved angel tombstone depicts a seated angel holding a rose in his left hand and leaning against the stone monument. The angel statue is very elegant and serene, her face is peaceful and a little sad.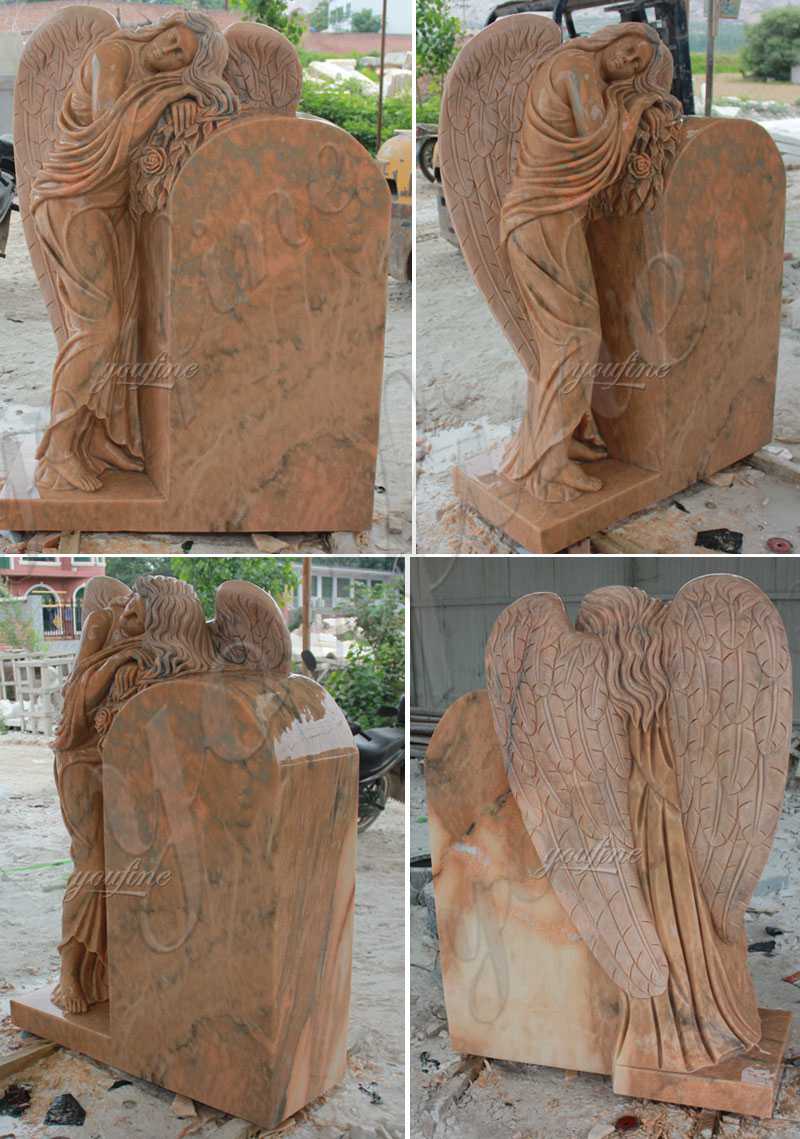 All our angel cemetery statue headstone designs can be customized to your requirements. Such as changing some details, carving letters, adding pictures or changing the face of the angel, we will do our best to meet your needs!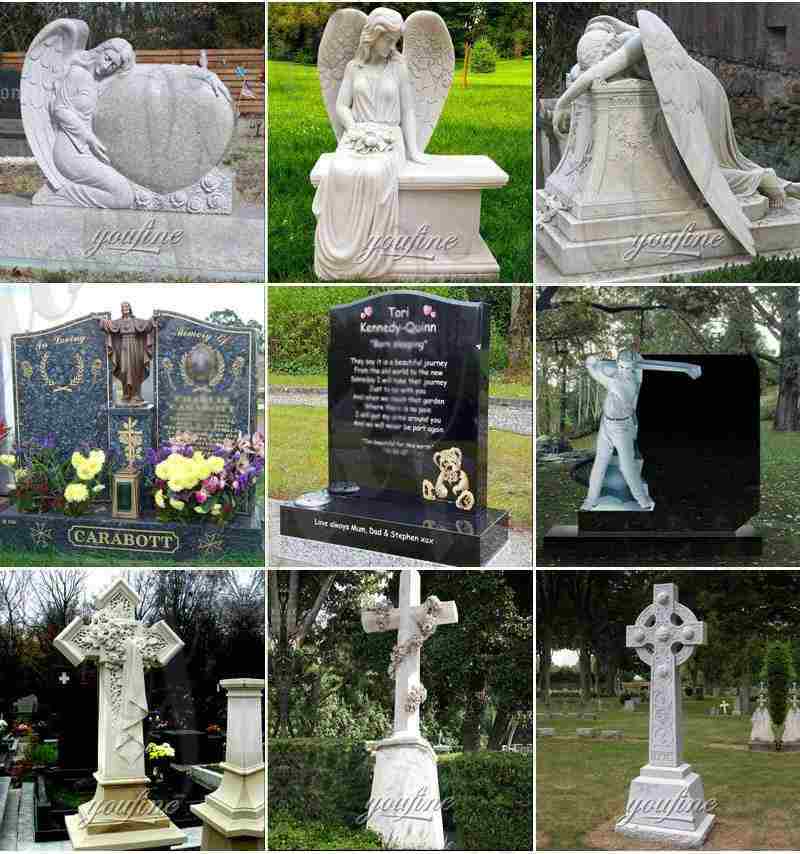 We have created many marble tombstones and monuments for our customers and have received rave reviews from them. For this polished granite angel tombstone, we have also made the same style for our customers. The picture below shows the feedback from our customers.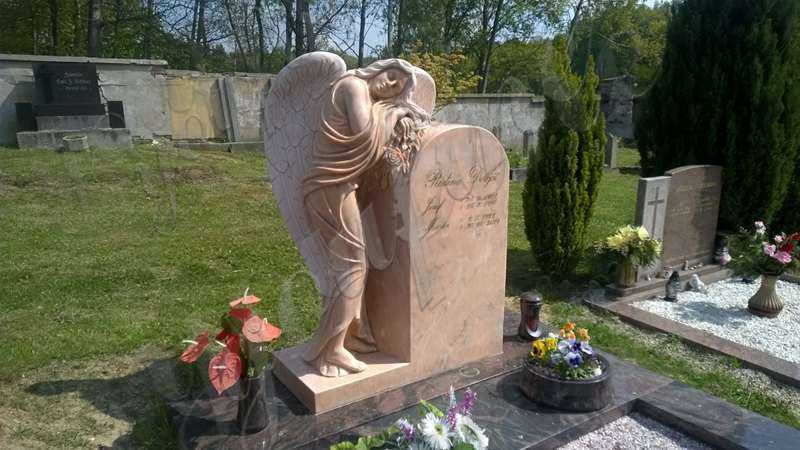 Important Notes:
Most cemeteries have restrictions on the style, color, size, etc. of headstones. Check with the cemetery for specifications and restrictions on headstones. Let us know what you want for your Angel Cemetery statue headstone design, we can also customize any design for you, we are the best choice for you, we have been specializing in carved stone for over 30 years!
Get Latest Price
If you need the latest price list, please leave us a message here, thank you! We guarantee that your information will not be divulged to third parties and reply to you within 1 hours. Tell us your needs, there will be more favorable prices!