What can YouFine do for your natural marble Weeping Angel Tombstone?
What can YouFine do for your natural marble Weeping Angel Tombstone?
Marble weeping angel tombstones:
As a sculpture maker for over 30 years, YouFine Art Sculpture has focused all of its passion on stone sculpture. We specialize in angel tombstones, weeping angel tombstones, angel sculptures, baby tombstones, pet tombstones, and more. Trust us to provide you with the best service and shopping experience possible.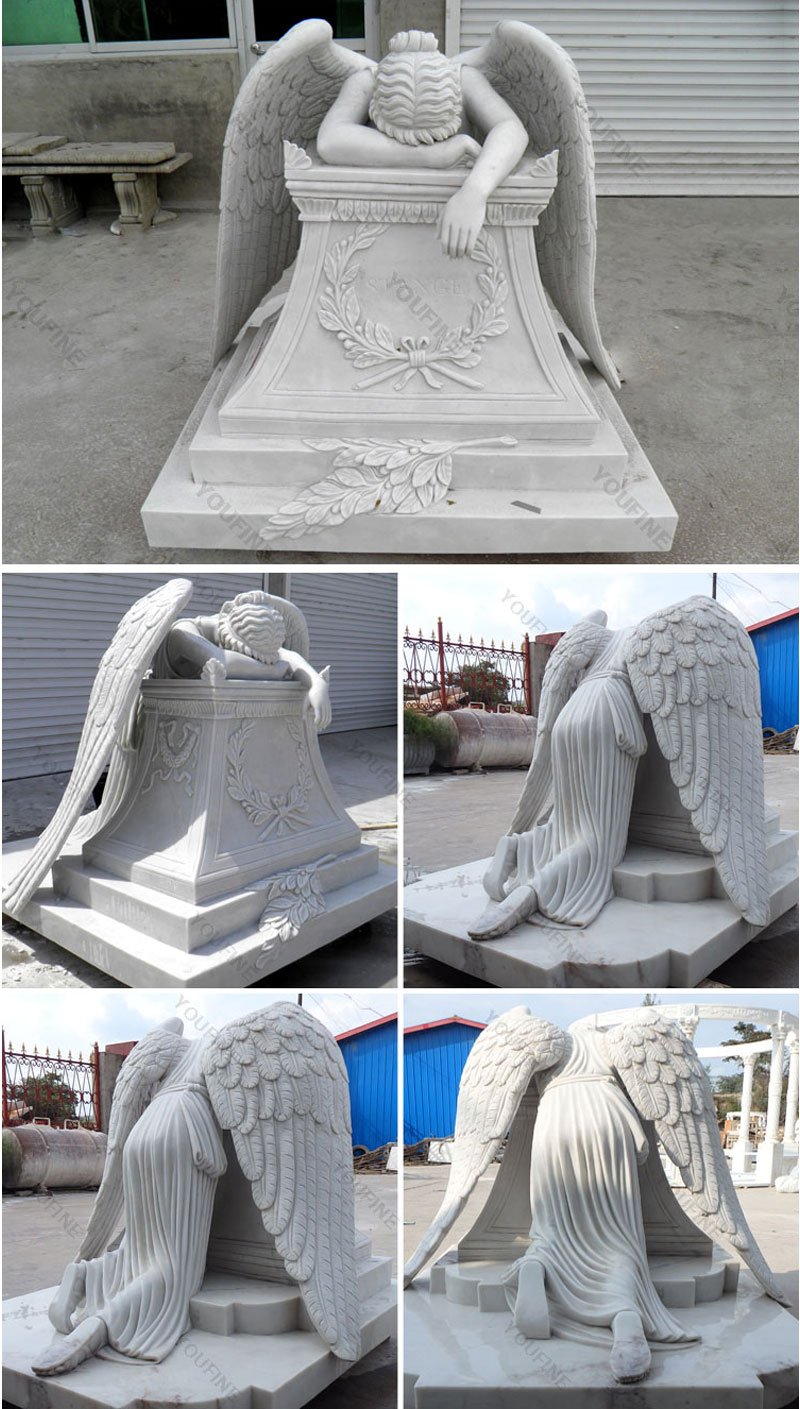 Tombstones in memory of your loved ones can be requested with our custom designs. We can tailor the design to your needs and choices. You can choose a specific style, a specific font, size, and decide what you want to put on the headstone. You can carve the words and images you want on the stone. Here are the dimensions of this angel tombstone.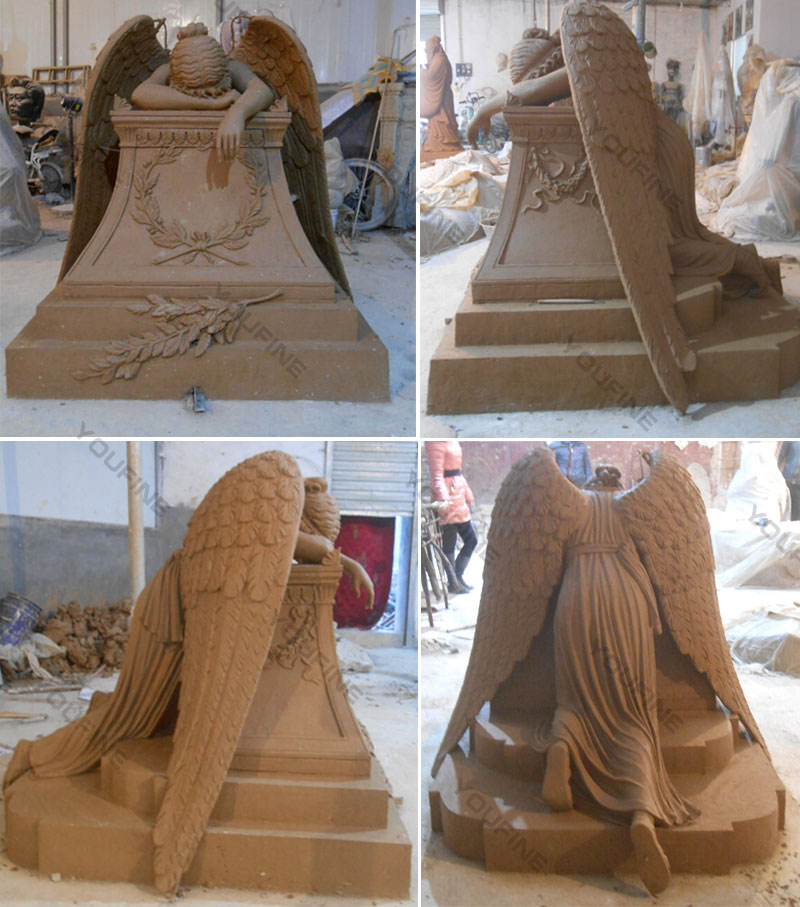 Length: 130 cm (about 52 inches)
Width: 165 cm (about 65 inches)
Height: 130 cm (about 52 inches)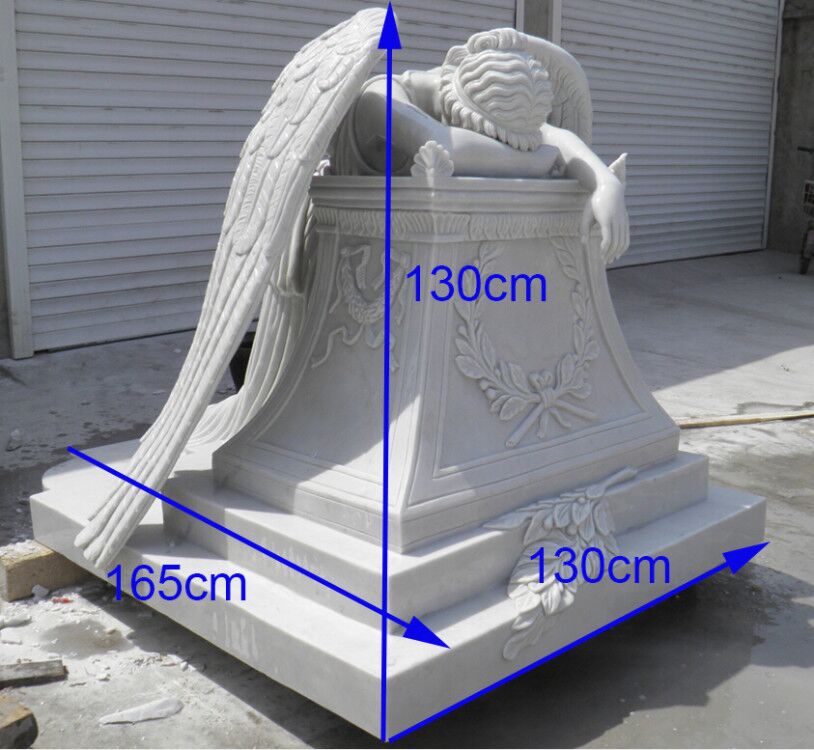 Advantages of Natural Marble Hand Carved Weeping Angel Gravestone:
1, We will choose the best natural marble, quality can be assured.
2, We have a professional design team to provide you with custom designs.
3, We have more than 30 top stone carving masters, each master has focused on this field for more than 30 years.
4, We have an independent QC team, focusing on quality control and delivery.
5、Sturdy standard wooden box packaging. Full insurance for each sculpture to help customers avoid risks.
6, We have a professional installation team, ready to provide installation guidance and overseas installation.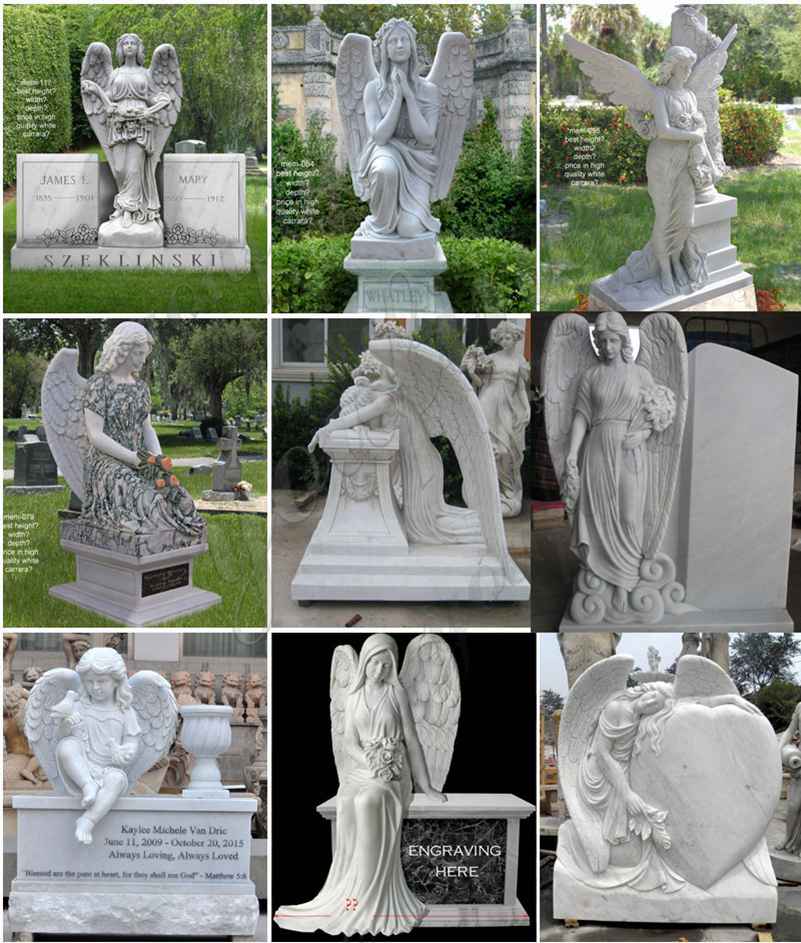 All of our tombstone designs are backed by a 30-year guarantee, which means that if you find any problems with the natural marble Weeping Angel tombstone you have purchased, you can quickly call You Fine Art Sculpture for a free solution. If you would like to learn more about our products natural marble weeping angel tombstones. Please feel free to contact us.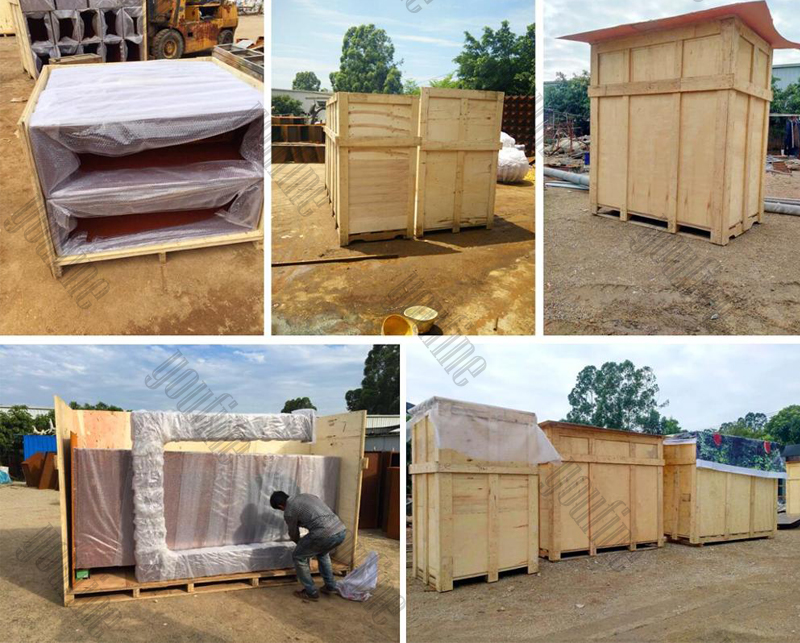 Get Latest Price
If you need the latest price list, please leave us a message here, thank you! We guarantee that your information will not be divulged to third parties and reply to you within 1 hours. Tell us your needs, there will be more favorable prices!