White Marble Angel Tombstone China Supplier MOKK-654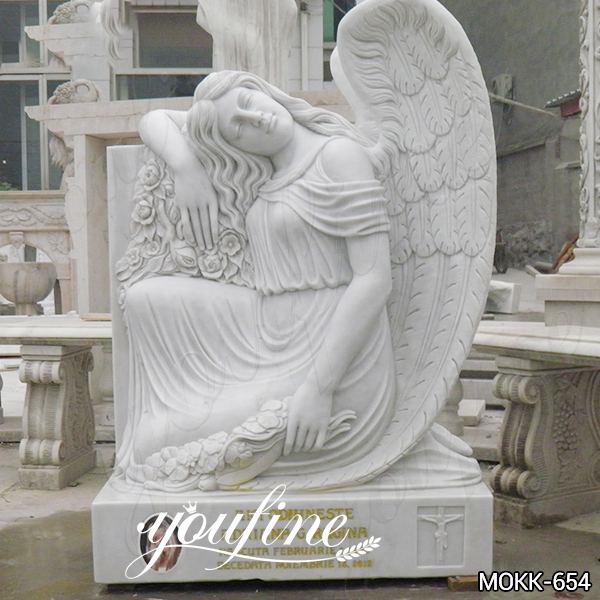 The White marble angel tombstone with flower pots totally standing 138cm,long 137cm. He said he want to say some words to his daughter, we carved these word for him freely. And we reinforced the marble planter with steel in case of it fall down.
Item Number: MOKK-654
Type: Marble headstone
size: 138cm height or In accordance with requirement
Material: Natural marble, hand carved, polished
Delivery time: 35 days
Packing: Wooden crate
Payment: T/T, Credit, Western Union, Money gram
Design: By Our Team(Customer Design Is Acceptable)
White Marble Angel Tombstone China Supplier MOKK-654
Angel Tombstone details:
This Angel Tombstone has a beautiful sculpture of an angel on it. The angel is standing right next to the tombstone. Large wings cover the entire tombstone. Next to it is a marble vase for you to send flowers to your departed loved one. Our marble memorial headstones are made of high-quality marble to ensure that they will last for many years outdoors.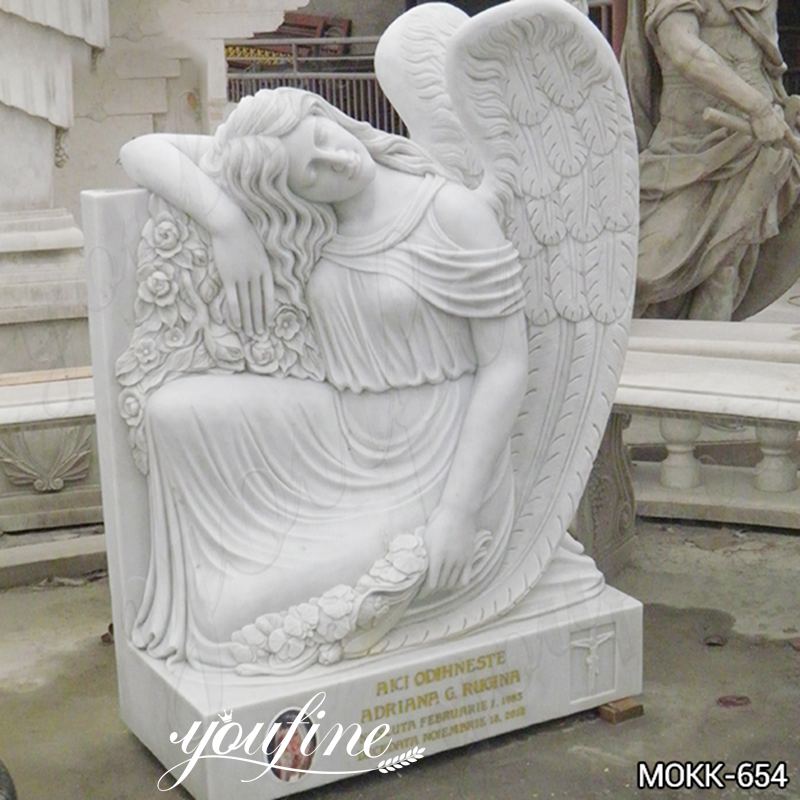 The size and design of our Angel headstone can be tailored to your requirements for you. The choice of material and the final details can also be changed. Because all of our products are based on production confirmation with our customers, rather than mass customization, we make sure to offer you a unique and differentiated product.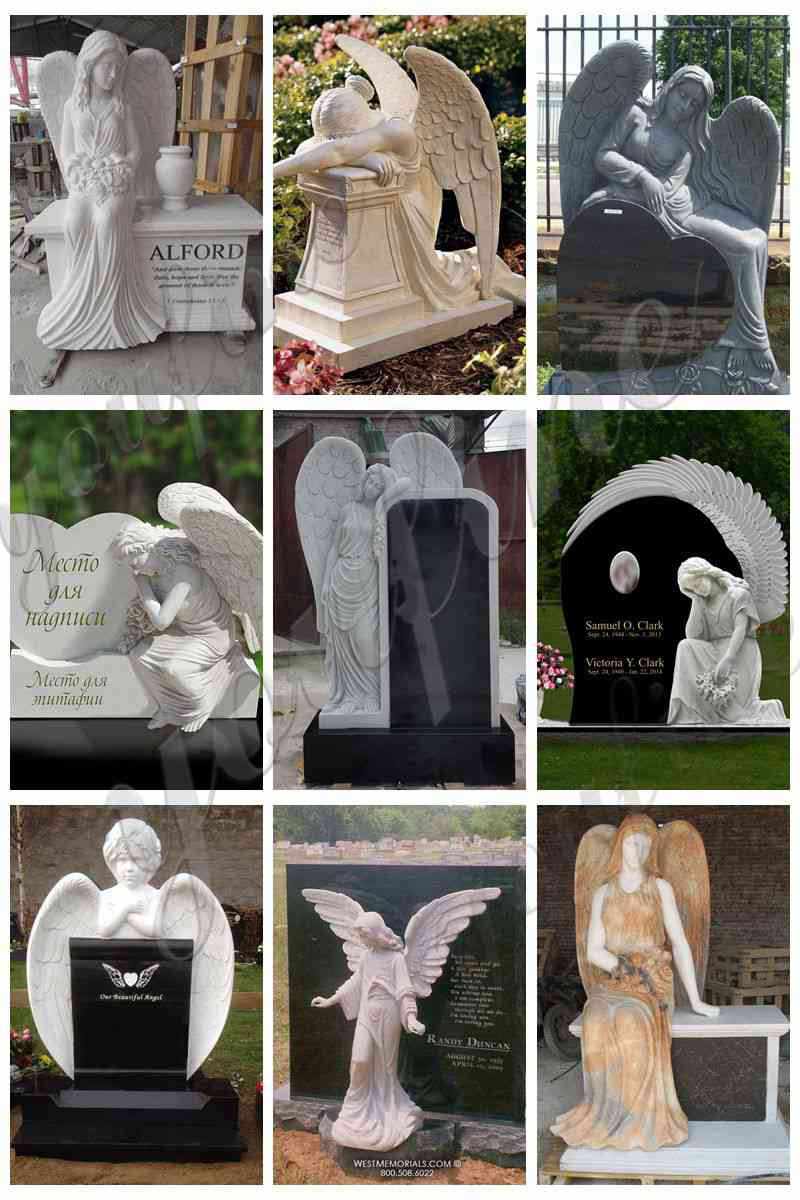 We have a range of Angel headstone. We demand the highest quality for our tombstones and offer the most competitive prices. All designs are customer requested. This tombstone is also made according to the needs of the American customers. We have been specializing in different types of tombstone designs for more than 35 years.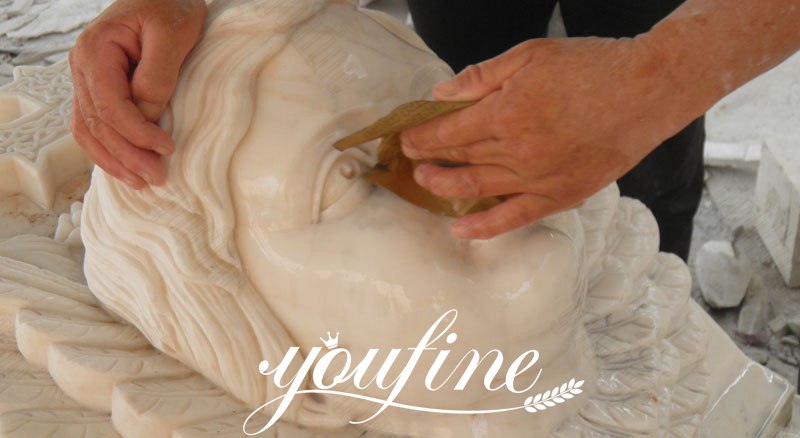 The price of our Angel Tombstone depends on a number of factors, such as style, shape and size. There is also the color of the marble material and the complexity of the design elements. Such as portraits, epitaphs and inscriptions. These can enhance the beauty of the monument and personalize the message.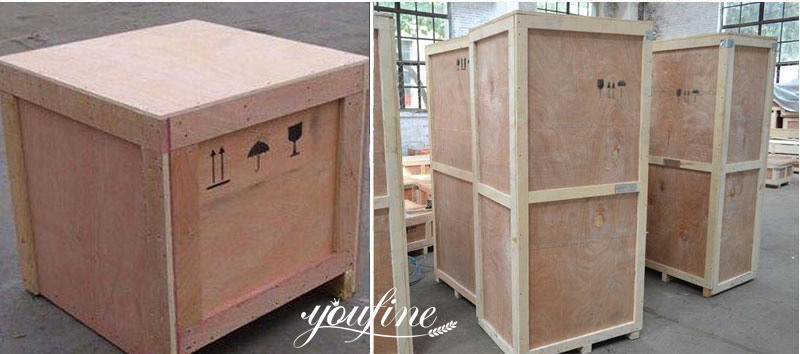 We have the perfect details and competitive prices. I'm sorry to hear that you are looking to buy a headstone, so YouFine will work with you to send your deceased loved one on their last journey with the utmost sincerity.
Get Latest Price
If you need the latest price list, please leave us a message here, thank you! We guarantee that your information will not be divulged to third parties and reply to you within 1 hours. Tell us your needs, there will be more favorable prices!