Customized Marble Monuments Headstones Angel MOKK-650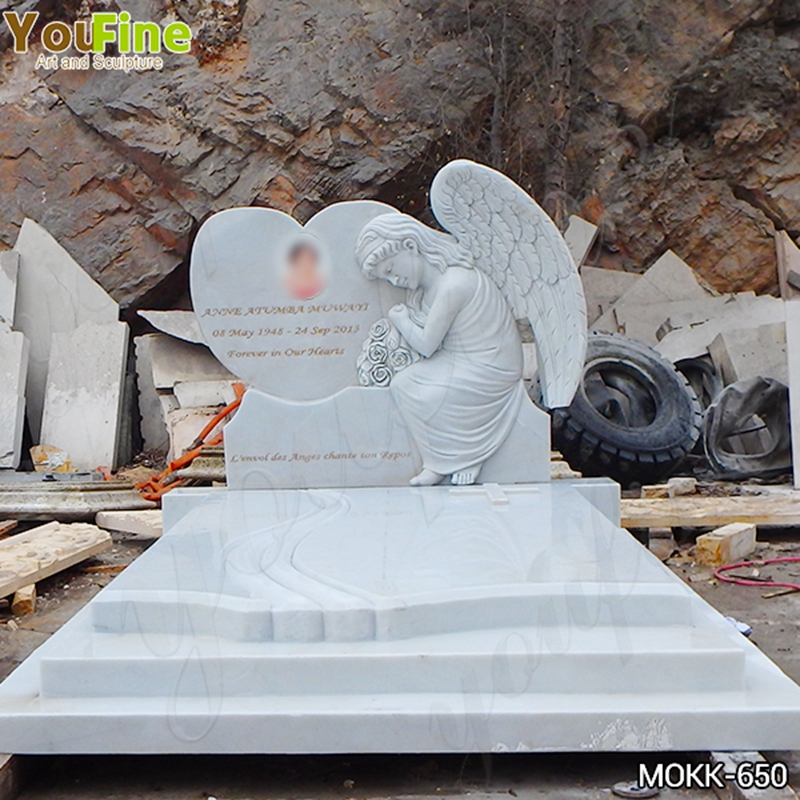 This marble monument headstone is custom-made for one of our clients. Its exquisite appearance design makes customers very satisfied. If you also want to customize a monument's tombstone, welcome to YouFine.
Item No: MOKK-650
Material: Natural Marble
Advantage: Factory Direct
Service: Customized Service
Color: Customized
Insurance: Cover all the risks
Package: Strong Wooden Case
Customized Marble Monuments Headstones Angel MOKK-650
Monuments Headstones Details:
The color of this marble monument's headstone is off-white. The bottom is a rectangle, and the tombstone above it is heart-shaped. The picture and words on the front of the tombstone could be customized according to the client's requirements. Beside the tombstone, is a little girl angel. She crouches beside the tombstone, bent over, holding a bunch of flowers in her arms. The wings on her back are stretched vigorously, giving the angel guardian strength.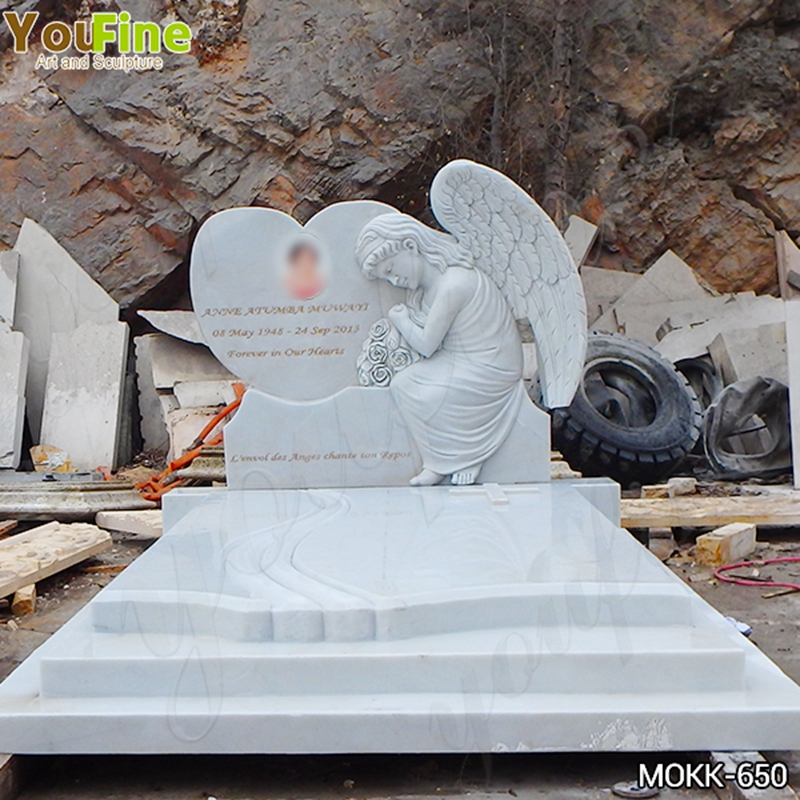 High-Quality Marble Angle:
All of YouFine's angel tombstones are made of A-grade natural marble. So, the angels made from this material are of good quality. Moreover, our carvers also have a very pious mind when making angel tombstones, and make every tombstone with a heart. We strive to provide the best tombstone for every customer.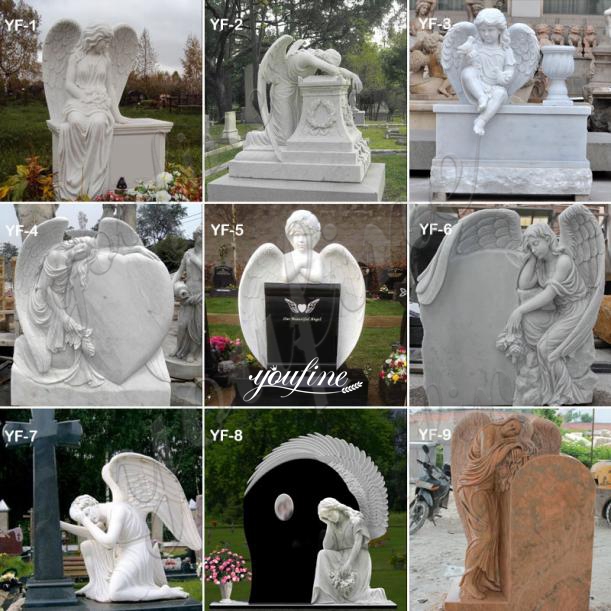 Provide Customized Service:
YouFine's marble angel tombstones come in many styles. According to different users, there are cute and innocent angel headstones, decent and serious types, and elegant angel tombstones. Customers could choose the most suitable one according to their needs. In addition, we could also customize angel for customers. And making an exclusive angel tombstone for the customer's most beloved person.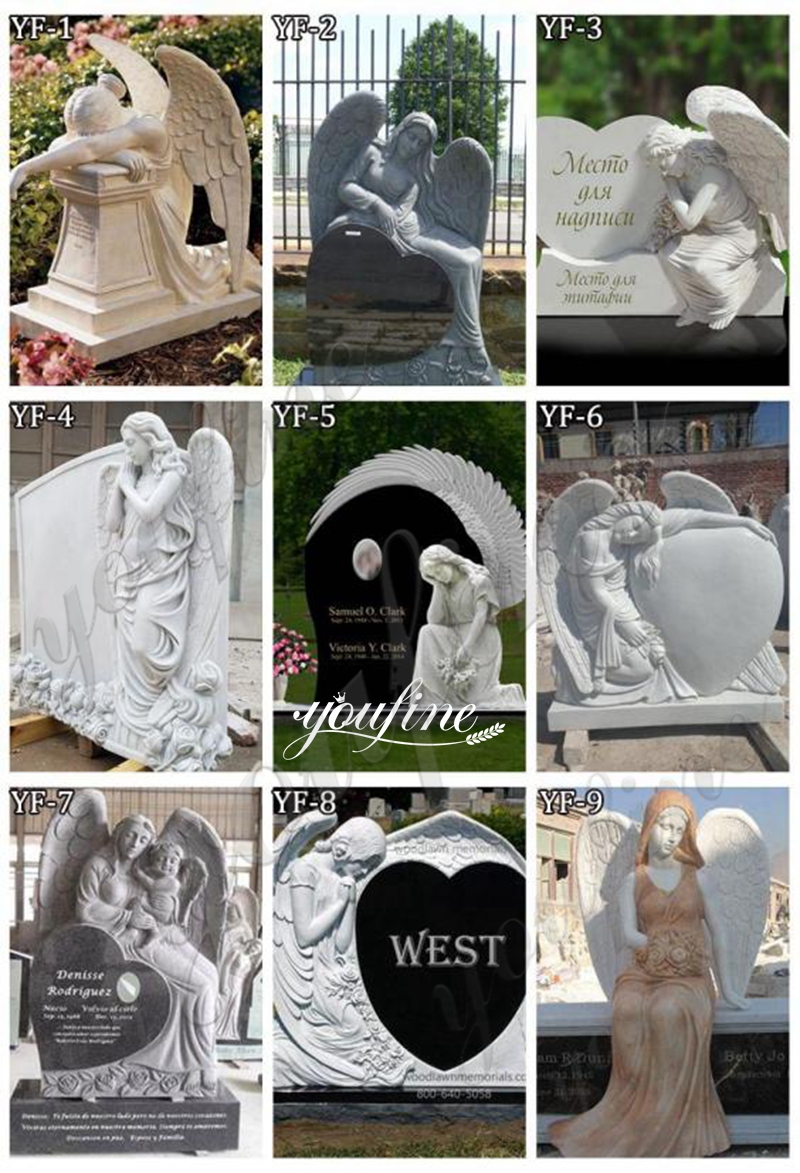 The Advantage of YouFine:
YouFine has always insisted on focusing on making good sculptures and receiving customers with heart. We hope that everyone who needs sculpture could buy what they love. We are a very professional factory. From material selection to carving, from packaging to delivery, every step is very particular. We are striving to provide customers with the best products.
We have many customers from all over the world. They are all very satisfied with our angel tombstone. It could be said that our angel headstone is a good choice for you. If you choose us, you would also approve of our angels.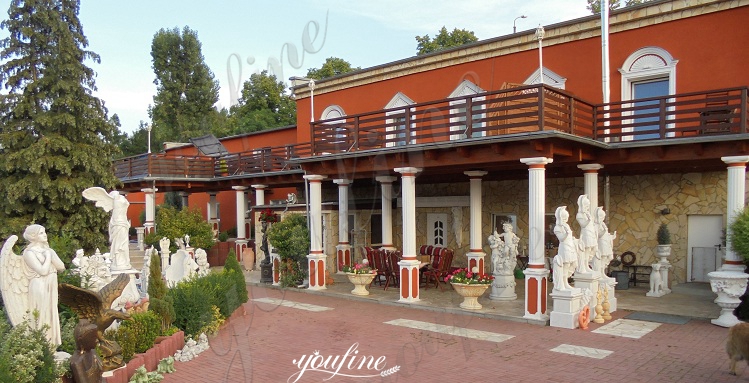 In addition, we also have very convenient and professional shipping, air, land, and other freight systems. Customers could choose between port service and door-to-door service. So if you choose YouFine, you would have less trouble with the shipping of the angle headstones.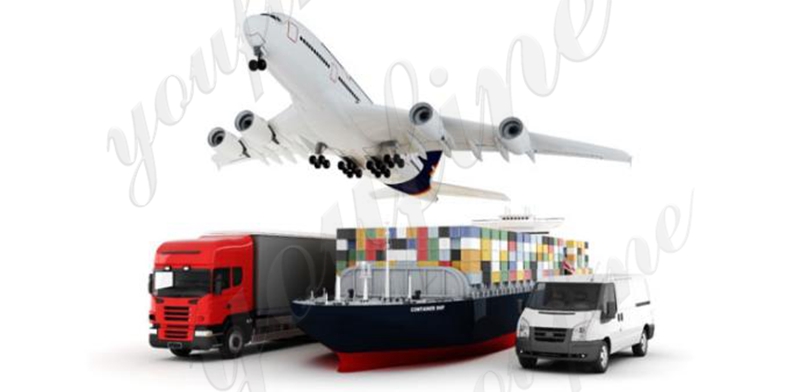 If you are interested in our marble angel tombstones, please feel free to contact us. We would provide you with the most professional and considerate service.
Get Latest Price
If you need the latest price list, please leave us a message here, thank you! We guarantee that your information will not be divulged to third parties and reply to you within 1 hours. Tell us your needs, there will be more favorable prices!