White Marble Guardian Angel of Grief Statue Headstone for Sale MOKK-977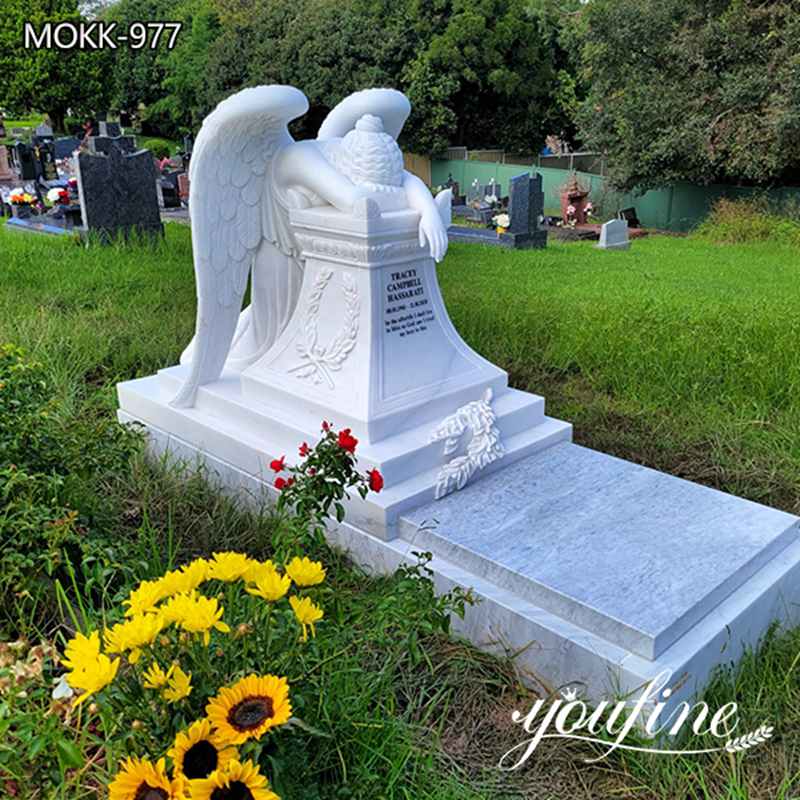 The marble angel of grief statue for sale is our hot selling product. YouFine artists use natural marble materials to sculpt. If you are interested in this Angel Tombstone, please click the link below and contact us immediately.
Item No: MOKK-977
Size: 180 CM or Custom Size
Material: White Marble Stone
Package: Strong Wooden Crate
Superiority 1: Free Custom Made
Superiority 2: Foundry Supplying Directly
Superiority 3: 30 Years Quality Guarantee
Technique: Art-quality Hand Carved, Polished
White Marble Guardian Angel of Grief Statue Headstone for Sale MOKK-977
Angel of Grief Statue for Sale Details:
We have the original design of this angel of grief statue for sale. It consists of a sad archangel and a marble tombstone. Moreover, different decorations could be customized on the angel tombstone. This is a picture of our customer's feedback. You could clearly see that the angel's hair is deeply carved, and the angel's wings look very real and attractive. YouFine artists use natural marble materials to sculpt. Natural marble is a stable and beautiful material. Therefore, this tombstone has a very long service life and could maintain its beauty for a long time.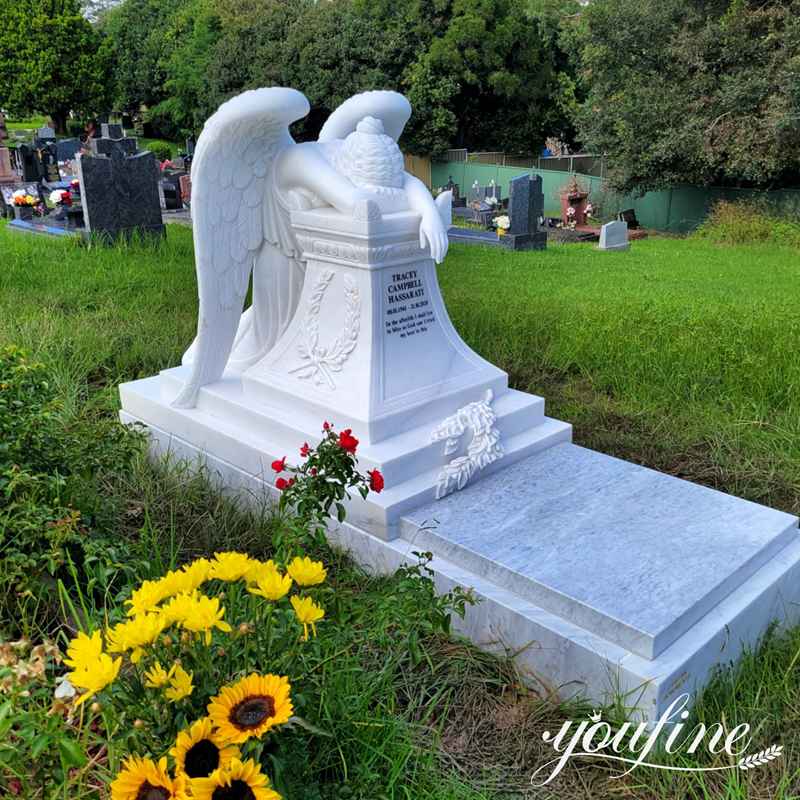 Tombstones Comfort the Soul:
Angels in weeping and sleeping tombstones, express to us a silent consolation. For most people alive, losing a loved one is the cruelest thing in the world. The tombstones carry the emotional sustenance of these people to their relatives in order to take care of the fate of each deceased. Therefore, YouFine artists make every Angel Tombstone earnestly and religiously. We sincerely hope that the gods would protect their souls. Of course, these tombstones would also bring us spiritual comfort.
The Artist Sculpts Very Vividly:
Our marble tombstones are handcrafted by our artists. Therefore, they all tap and polish the sculptures by hand, bit by bit. Because it is handmade, every detail of the product could be handled well. The whole carving process is long and not easy. So after these complicated processes, you could get a great angel tombstone.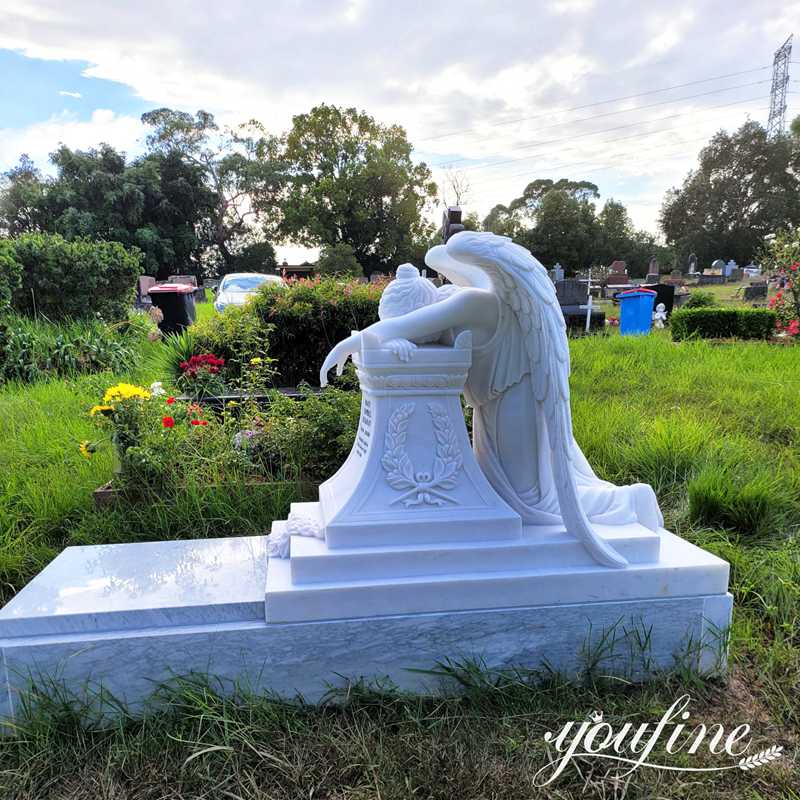 Customized Marble Tombstones:
YouFine artists tailor their favorite angel tombstones for their clients. We made this tombstone for another client. She is a single mother and is saddened by the passing of her dear daughter. She wants to make the most beautiful marble angel tombstone for her dear daughter, hopes she could have a wonderful home and feel warm in heaven. So we confirm her requirements first, then we make blueprints for her and modify them according to her requirements.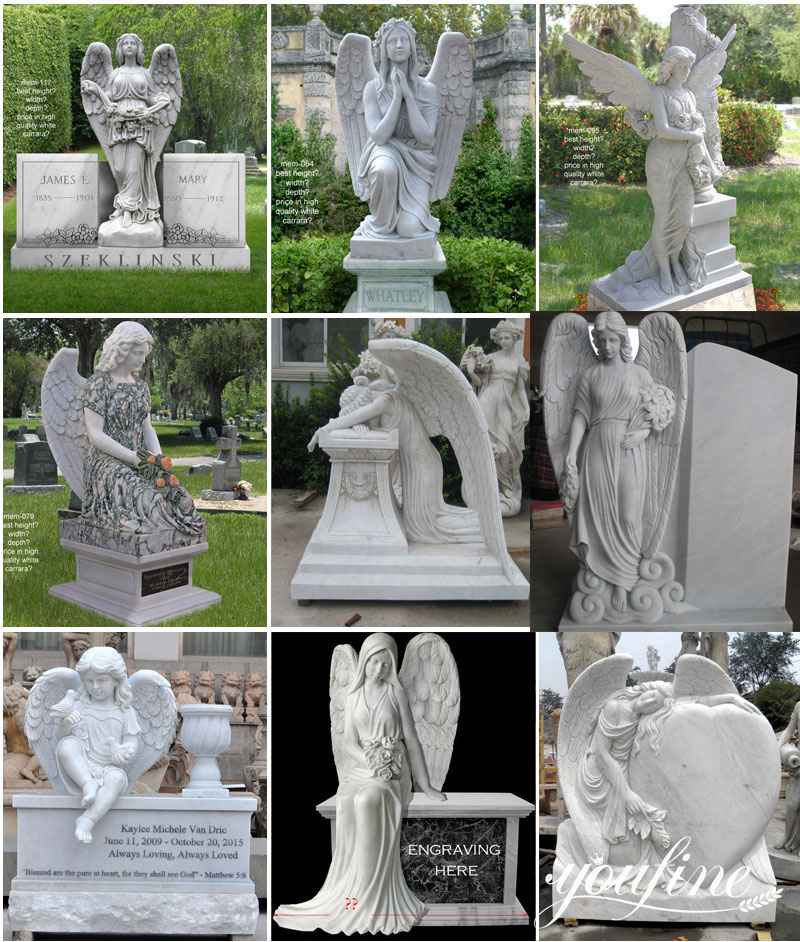 Finally, we start making according to the drawings. As we made it, we sent pictures of the process to this mother every step of the way. Then she makes a photo album and keeps these precious things forever. When we sent her the finished pictures, she cried and she said that's what she wanted to feel. This large angel tombstone could accurately explain her love for her lovely daughter.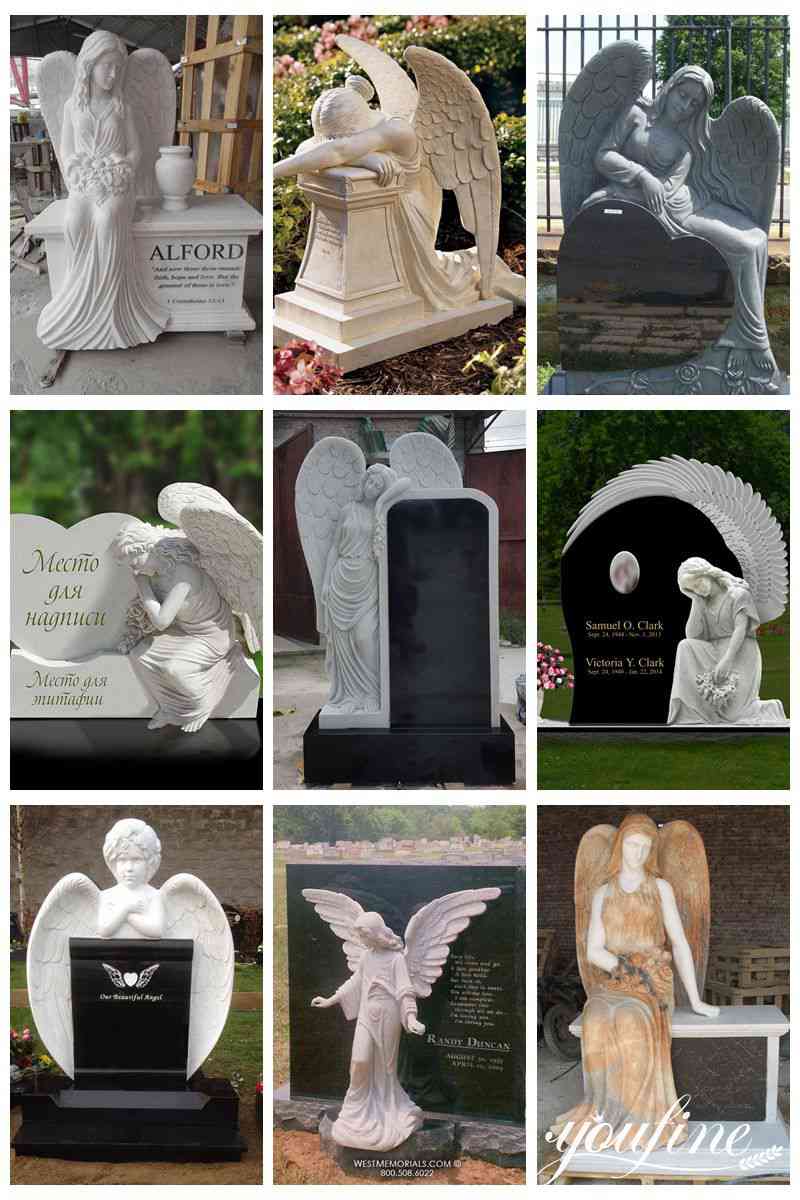 So choose YouFine, we would provide you with the best quality marble tombstones and the best service. If you have any needs, please feel free to contact YouFine.
Get Latest Price
If you need the latest price list, please leave us a message here, thank you! We guarantee that your information will not be divulged to third parties and reply to you within 1 hours. Tell us your needs, there will be more favorable prices!