High Quality Grieving Angel Headstone Grave Monument for Sale MOK1-100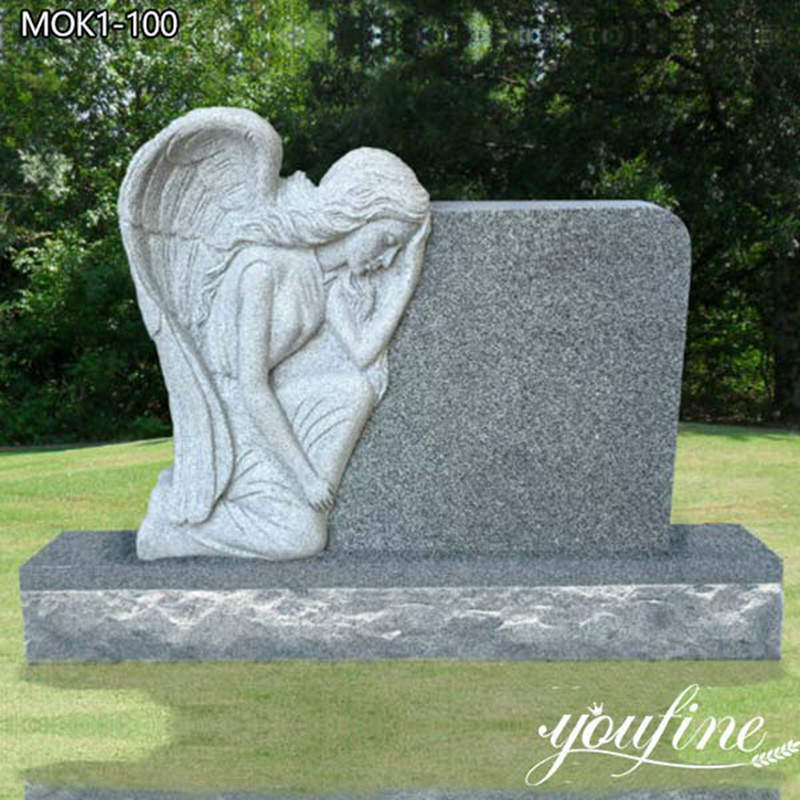 This grieving angel headstone for sale is beautiful and has high quality. And it has a long lifespan at a very reasonable price.
Item No: MOK1-100
Material: Natural Marble
Size: Custom Carved
Finished Time:45 days
Usage: For Art/Collection/Garden/Plaza
Packaging: Standard Export Package
Payment:30% deposit,70%balance offer finished
High Quality Grieving Angel Headstone Grave Monument for Sale MOK1-100
Grieving Angel Headstone:
This is a grieving angel tombstone we once made for our client. According to his needs, we have chosen grey and white granite as raw materials. The combination of these two light colors brings out a cool tone, which makes the grieving angel tombstone more prominent.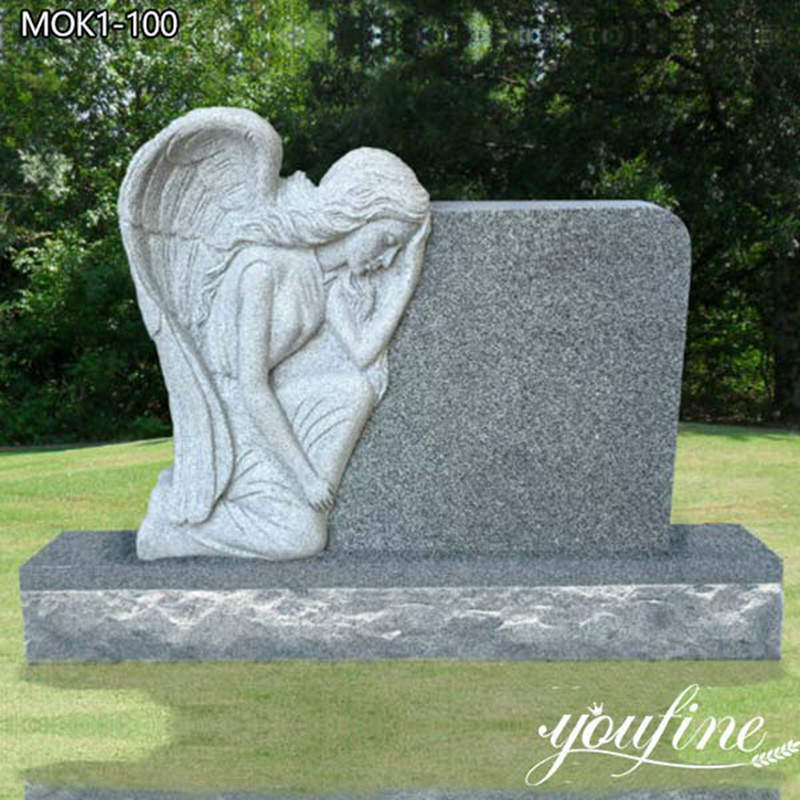 Angel Shape Design:
We provide customized service and could design various styles of angel shapes according to the needs of customers. We support grieving angels, weeping angels, sitting angels, standing angels, kneeling angels and more. No matter what kind of angel shape, we would be able to present it vividly.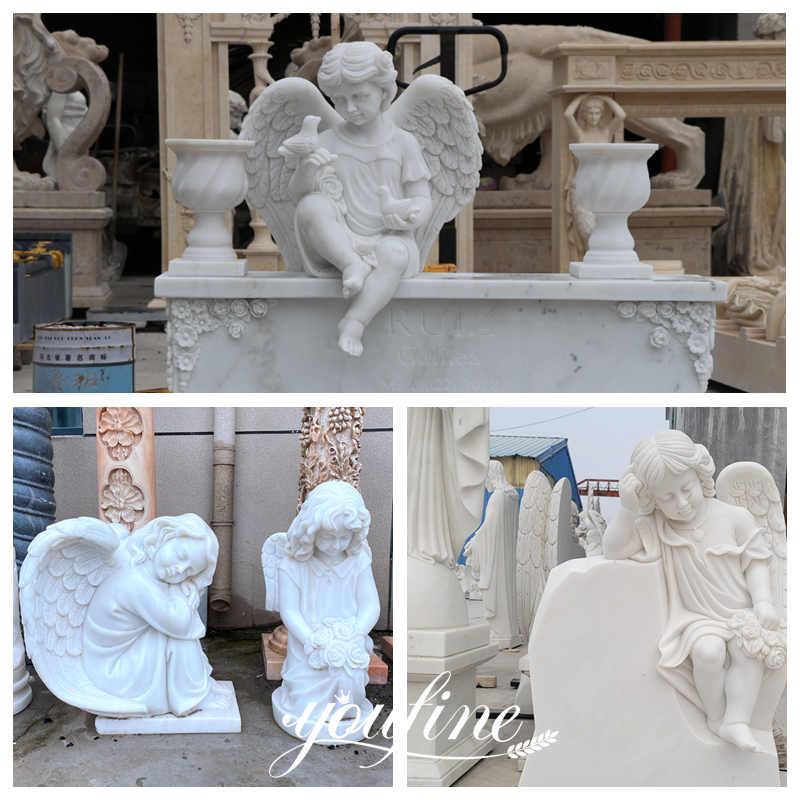 Monument Styles Available:
In order to better meet people's needs, we have specially designed various styles of monuments. Including lawn plaques, slant headstones, bevel markers, pillow markers, desktop wedge memorials, upright headstones, single monuments, companion monuments, Kerb-set Monument with cover slabs or ledger, Double monuments, Multiple Monument, Garden Bed Monuments, Children Memorials, Pet Monument, Mausoleum, Obelisk, Vase, Bench, Urn, Candle Holder, etc.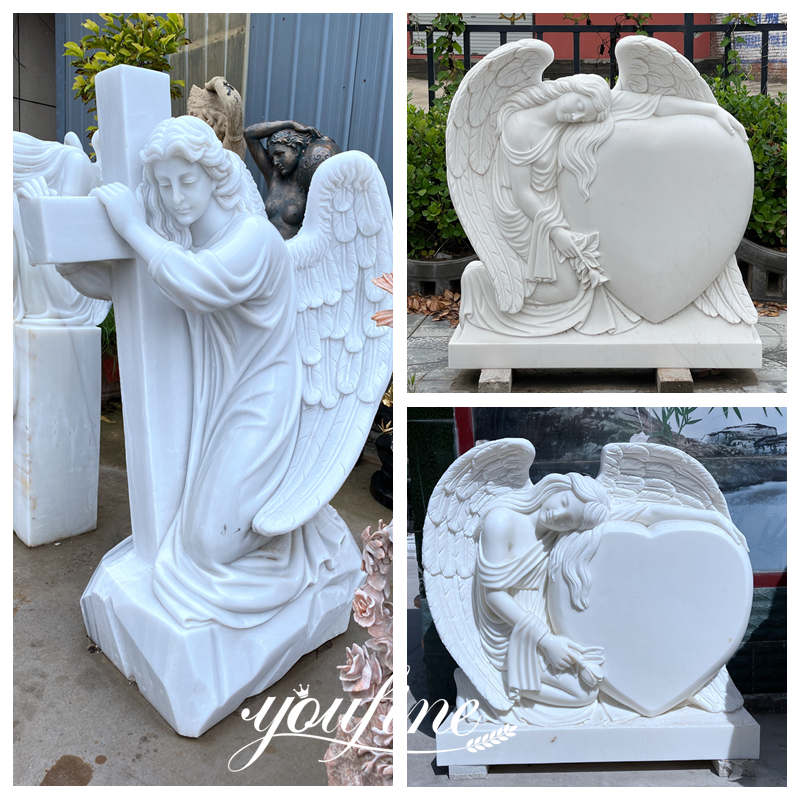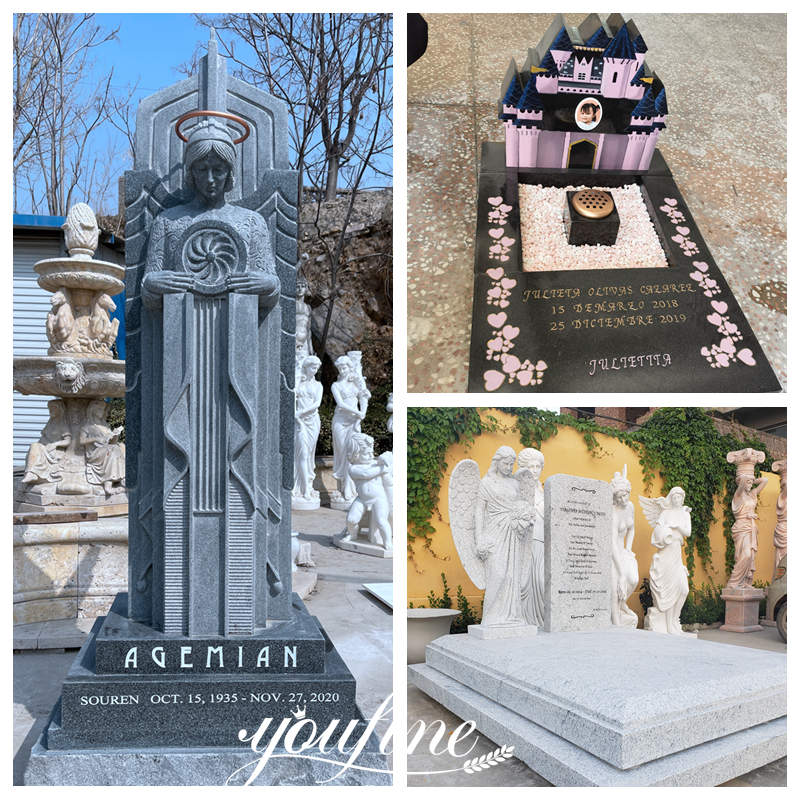 Selection of Raw Materials:
Normally, we support various specifications of marble. Such as Hunan white marble, Carrara, onyx beige marble, black marble, and sesame gray marble. In addition, there are granite, travertine and other materials. Angel tombstones produced from different materials have different features. Then about how to choose raw materials, you could contact us for further consultation.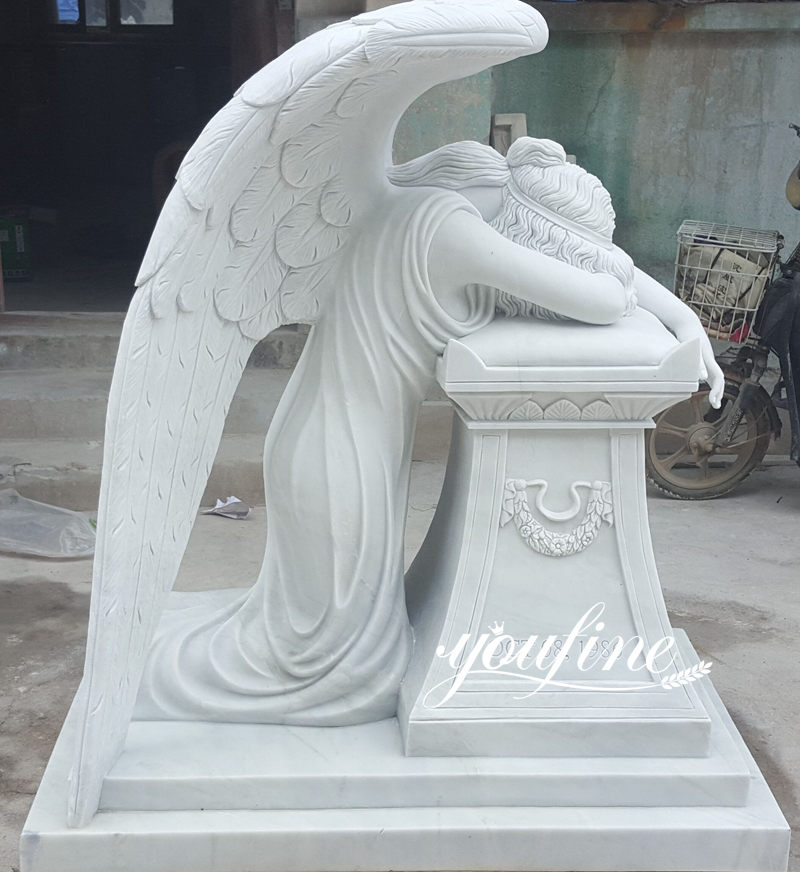 Main Features:
1. Angel tombstones of any color, style and size are available.
2. Pure natural raw materials. Whether marble or granite, we could guarantee 100% natural.
3. Fine and professional production skills. Material selection, carving, grinding, polishing, etc., every step is guaranteed.
4. Additional Services. Provide free lettering, consultation and other services.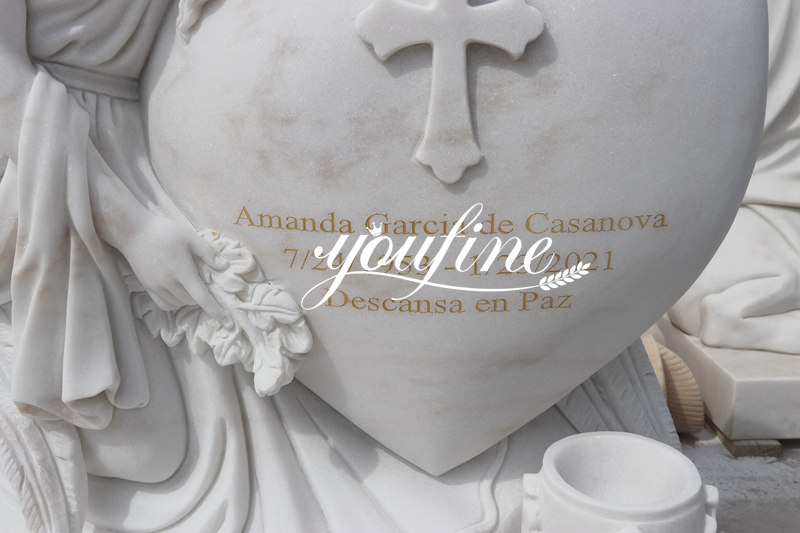 YouFine is a professional angel tombstone supplier. We insist on making only the best sculptures.
Welcome to contact us to buy this grieving angel headstone. Below is our contact information. Look forward to working with you.
Get Latest Price
If you need the latest price list, please leave us a message here, thank you! We guarantee that your information will not be divulged to third parties and reply to you within 1 hours. Tell us your needs, there will be more favorable prices!